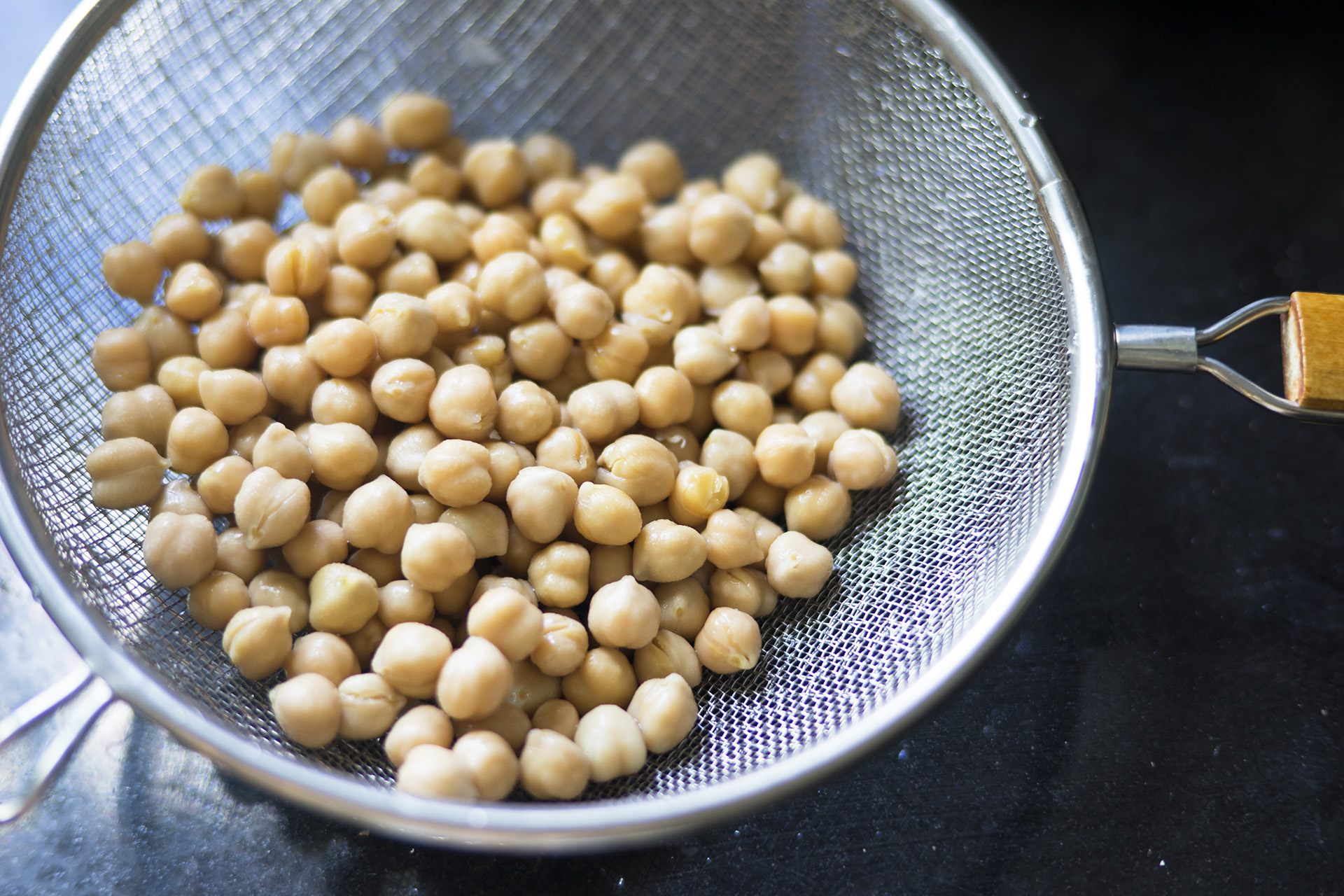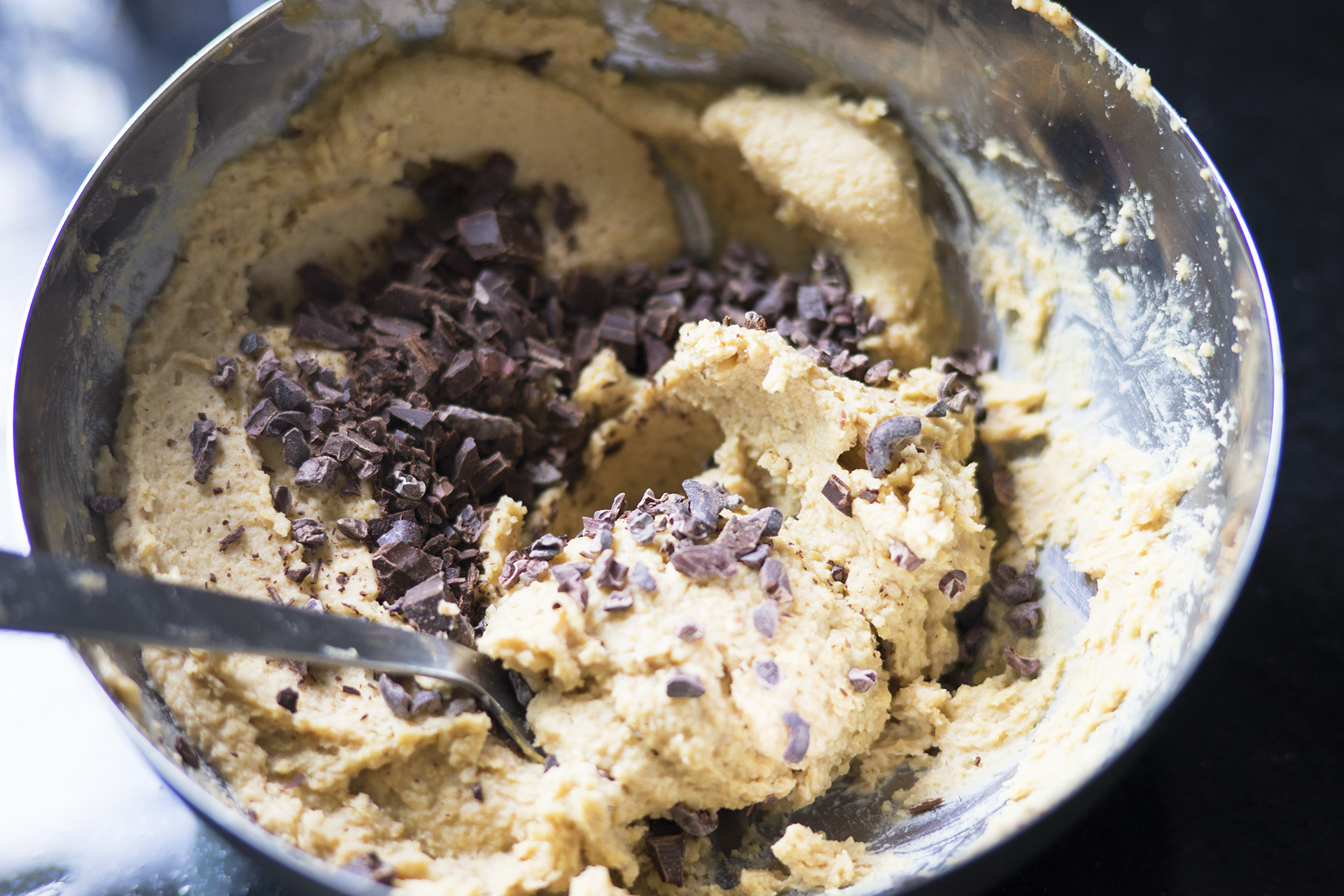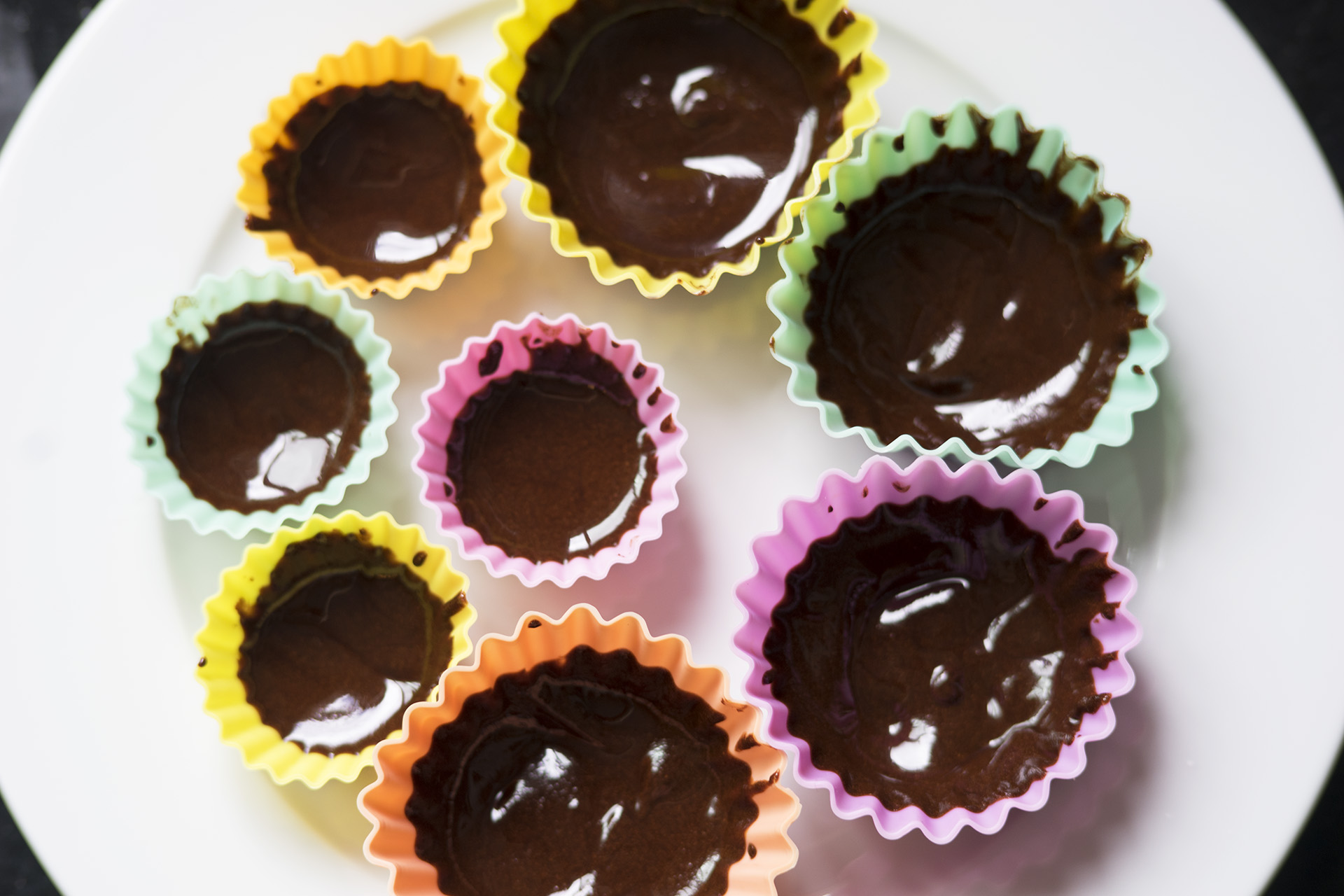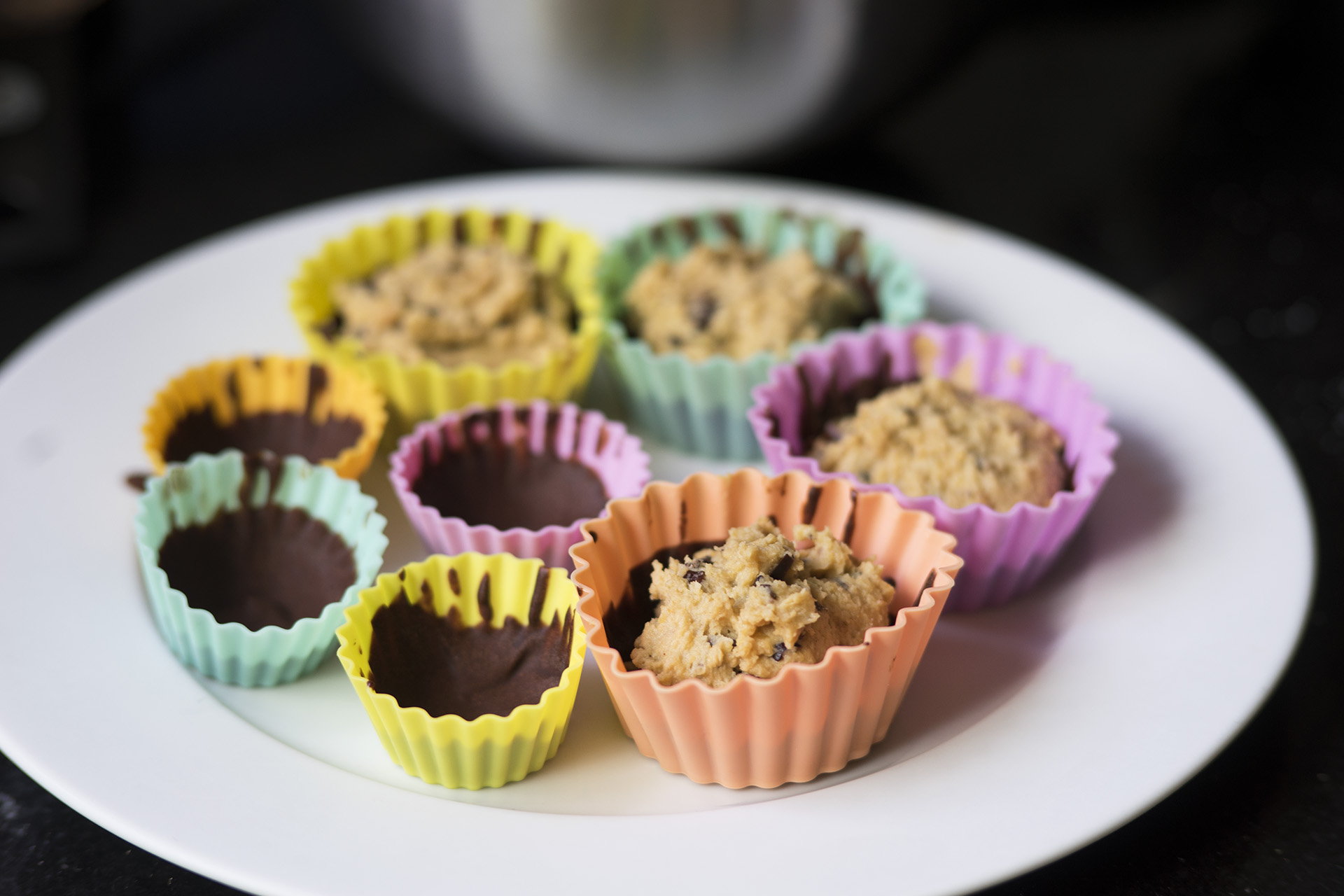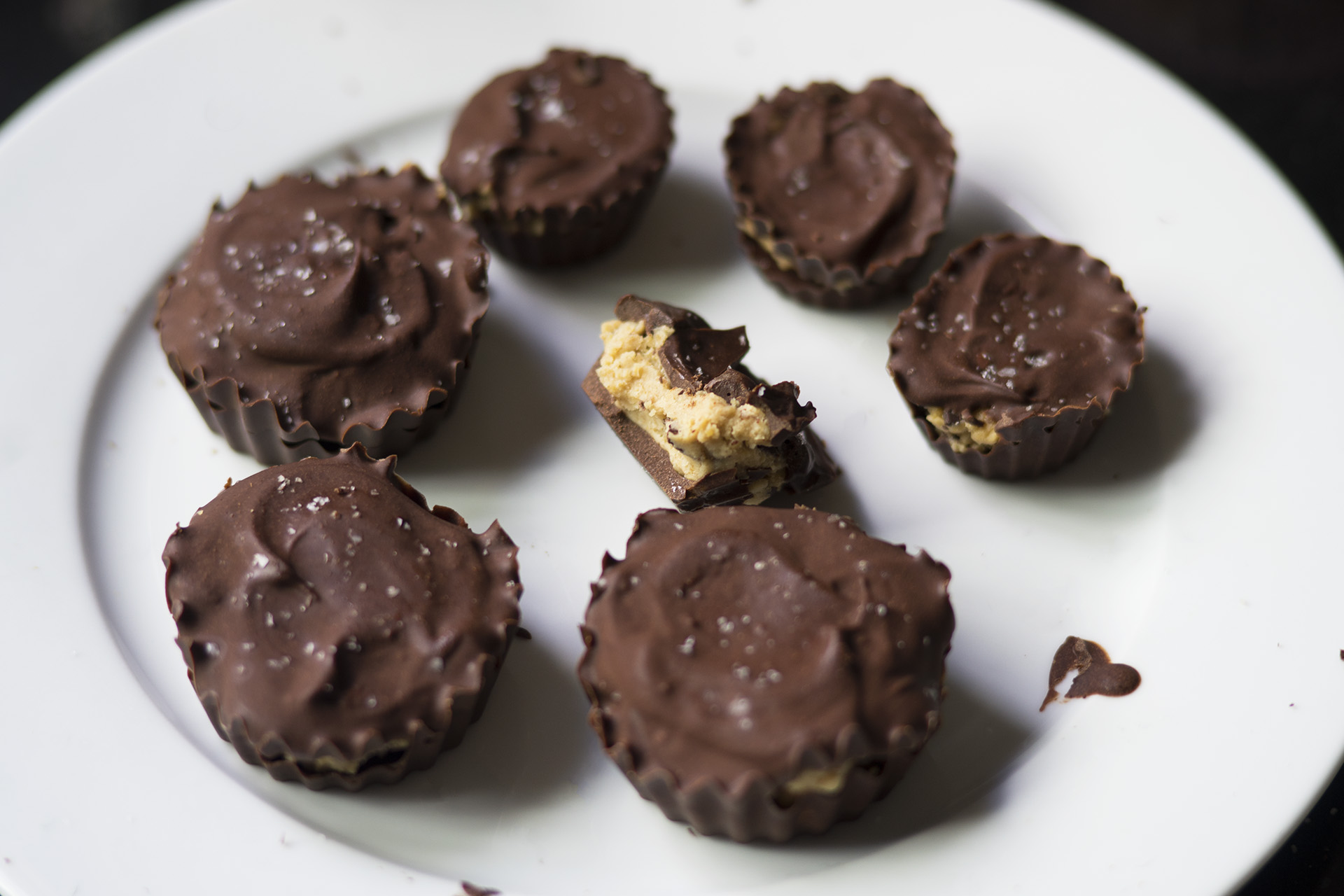 Ingredients~
Chocolate cups:
1/3 cup (71.94 g/2.54 oz) cocoa butter, melted (or use coconut oil, but know that it has a slightly lower room-temperature melting point)
1/3 cup cacao powder
2 tbsps brown rice syrup, maple syrup, or other liquid sweetener of choice
Pinch or two of flaky salt to top the final layer
Cookie dough:
1 (425 g) can chickpeas, drained and thoroughly rinsed (you can save the chickpea water for aquafaba!)
1/4 cup brown rice syrup or other liquid sweetener of choice
3 soft and gooey medjool dates*, roughly chopped
3 heaped tbsps natural peanut butter, almond butter, or other nut butter of choice
2 tbsps coconut butter, softened (or coconut oil or more nut butter)
1-2 tbsps milk of choice (add as needed for a less thick consistency)
1 1/4 tsps vanilla extract
Generous pinch of salt
Dash or two of cinnamon
3-5 tbsps cacao nibs, mini chocolate chips, or roughly chopped chocolate of choice
*deglet noor dates will also work, but you will probably need closer to 5 (since medjool are much larger), plus, it may help to soak them in warm water for 10-15 minutes before blending if they are on the dry side!
Instructions~
1. In a non-stick pan or double boiler set-up over low-medium heat, melt the cocoa butter (or, if using coconut oil, melt it over the stove or simply use the microwave~ aha). Once melted, pour it into a large bowl and whisk in the cacao powder and liquid sweetener of choice. Prepare the cupcake liners (I recommend using silicone/reusable cups to make it easier to remove them) on a plate and pour 1-2 spoonfuls of chocolate into each cup (be sure to save about half of the chocolate for topping the cups later); place the plate in the freezer to harden up.
2. Next, make the cookie dough by blending the chickpeas, rice syrup (or other liquid sweetener), dates, peanut butter, coconut butter, vanilla extract, and a pinch or two of salt and cinnamon in a food processor or in an immersion blender cup. Add milk 1 tbsp at a time if you feel the cookie dough is too thick for your liking! Stir in the cacao nibs or chocolate chips until evenly distributed.
3. Drop a spoonful of cookie dough in the center of each cup, making sure that there is a little bit of space between the cookie dough and cupcake liner, so that the chocolate can trickle down and create a wall around the center! Allow the cups to continue to harden in the freezer for ~20 minutes or the fridge for ~45-60 minutes, until the chocolate has fully hardened and your finger doesn't leave an imprint when pressed into it.