Ingredients in McVitie's Chocolate Hob Nobs:
Rolled Oats, Milk Chocolate [Sugar, Cocoa Butter, Cocoa Mass, Dried Skimmed Milk, Dried Whey (Milk), Butter Oil (Milk), Vegetable Fats (Sal and/or Shea, Palm), Emulsifier (Soya Lecithin, E476), Natural Flavouring], Wholemeal Wheat Flour, Sugar, Vegetable Oil (Palm), Glucose-Fructose Syrup, Raising Agents (Sodium Bicarbonate, Ammonium Bicarbonate), Salt.
Ingredients in these Vegan Chocolate Hob Nobs:
Rolled Oats, Whole Wheat Flour, Dark Chocolate [Cocoa Powder, Cocoa Butter, Soy Milk, Rice Malt Syrup], Olive Oil, Rice Malt Syrup, Wheat Bran, Raw Sugar, Baking Soda, Baking Powder, Salt.
Take your pick!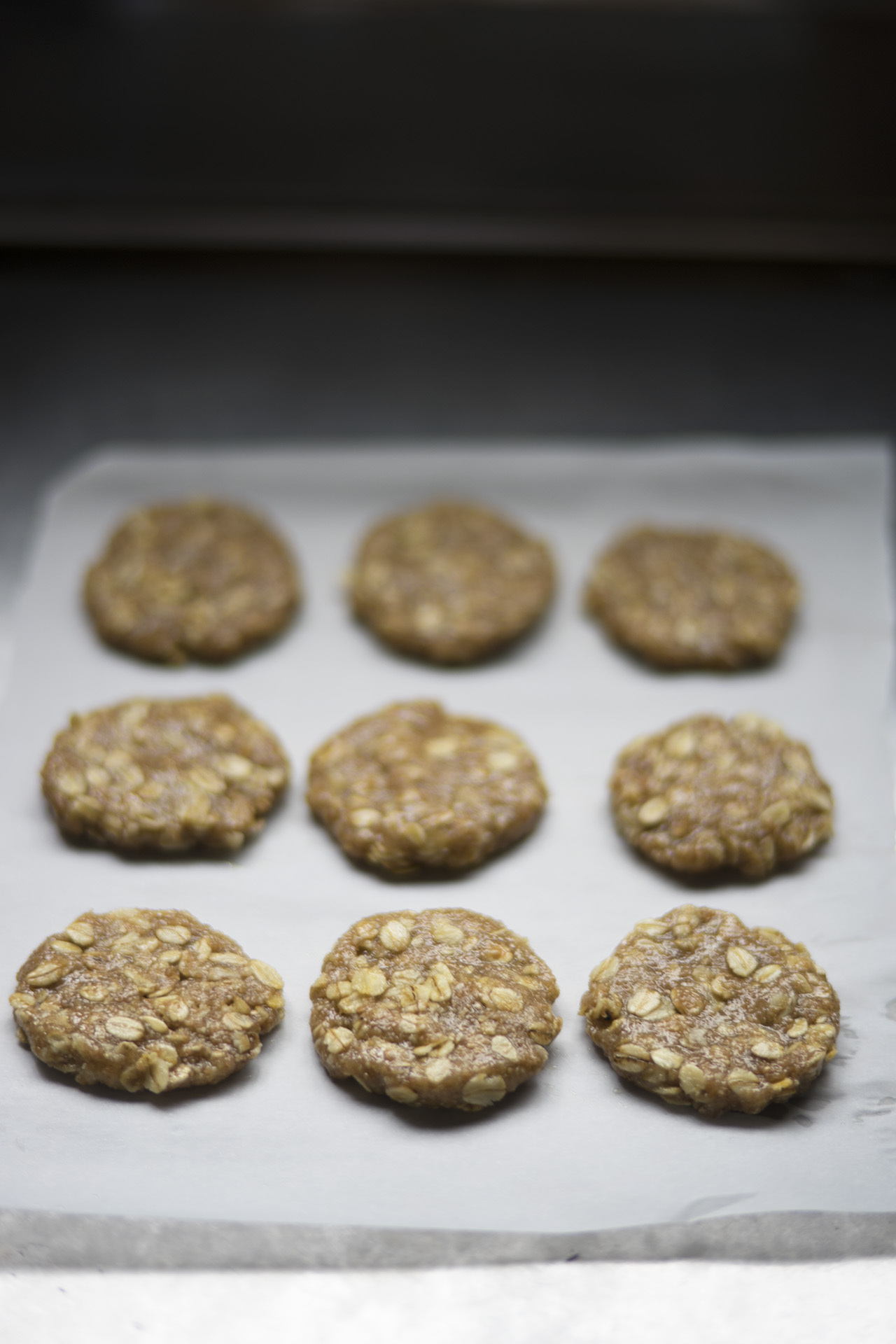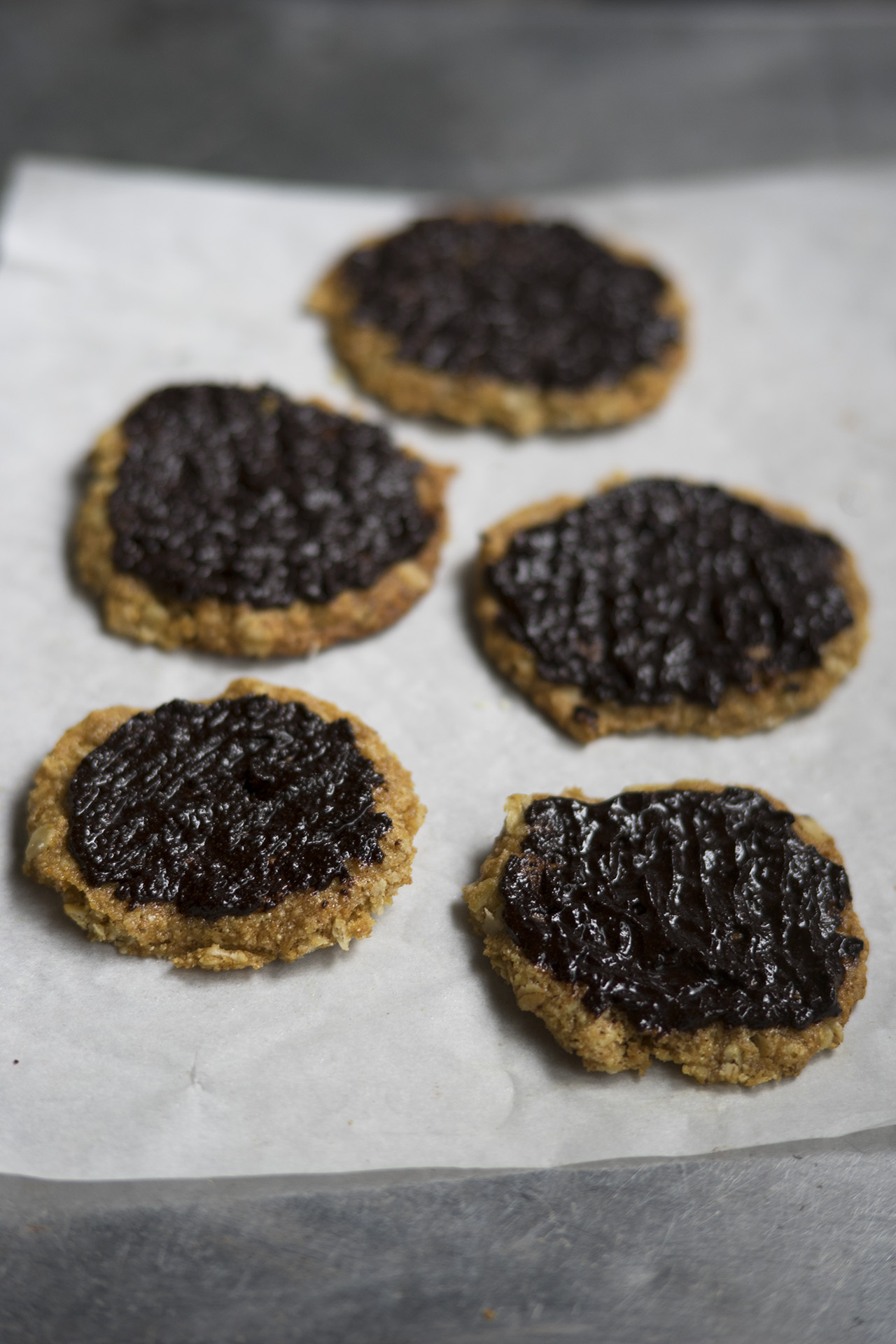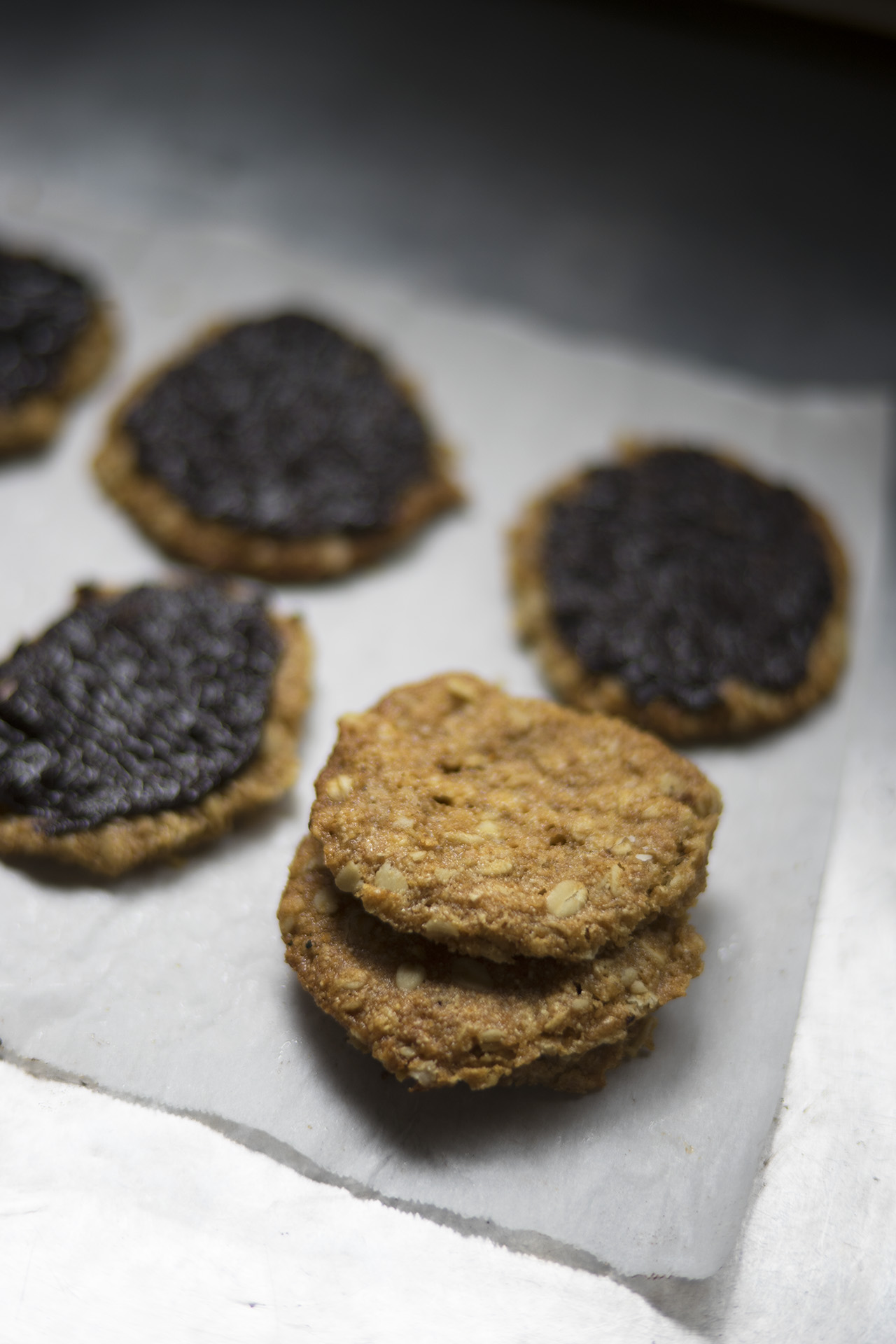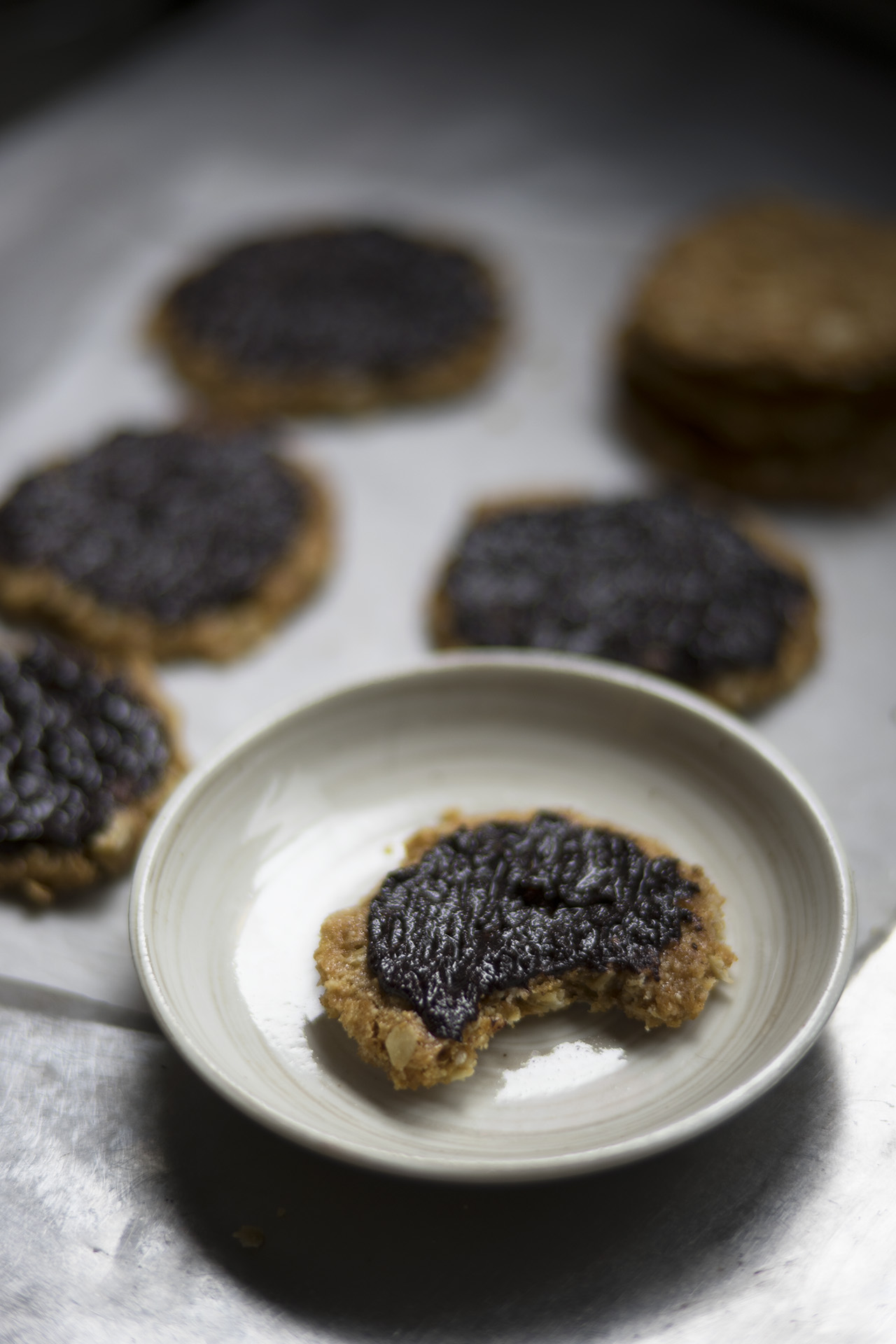 Ingredients~
Makes 10 cookies

Dough:
1/2 cup rolled oats
1/3 cup whole wheat pastry flour
2 tsps wheat bran
3 tbsps mild olive oil (or sub with melted coconut oil)
3 tbsps rice malt syrup or maple syrup
1 tsp fine raw sugar (or sub with light brown)
1/4 tsp baking powder
1/4 tsp baking soda
Pinch of salt (less than 1/8 tsp)
Chocolate frosting:
1/4 cup cocoa powder
2 tbsps cocoa butter*
2 tsps unflavored soy or nut milk
1-4 tsps rice malt syrup or maple syrup (add based on desired sweetness)
*you can substitute the cocoa butter with coconut oil, but know that the frosting won't harden up as much (if at all) at room temperature and might require a few tsps of powdered sugar instead of syrup and milk (cocoa butter seizes up and becomes creamier when combined with syrup/milk, while coconut oil does not)
Instructions~

Preheat oven to 180 C/350 F
Bake the cookies for 9-11 minutes until noticeably golden brown and crisp around the edges; they well get a lot crunchier once set.