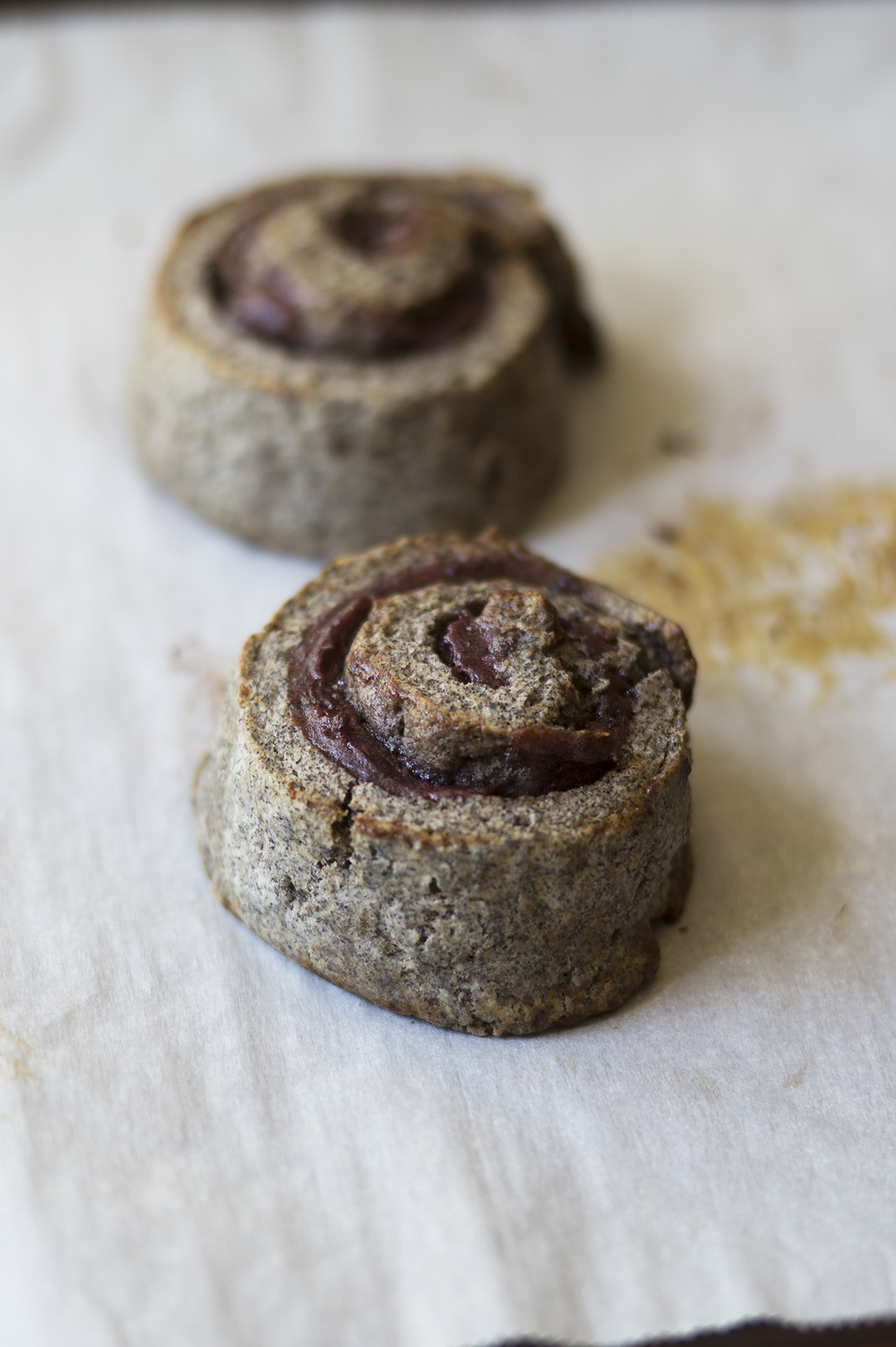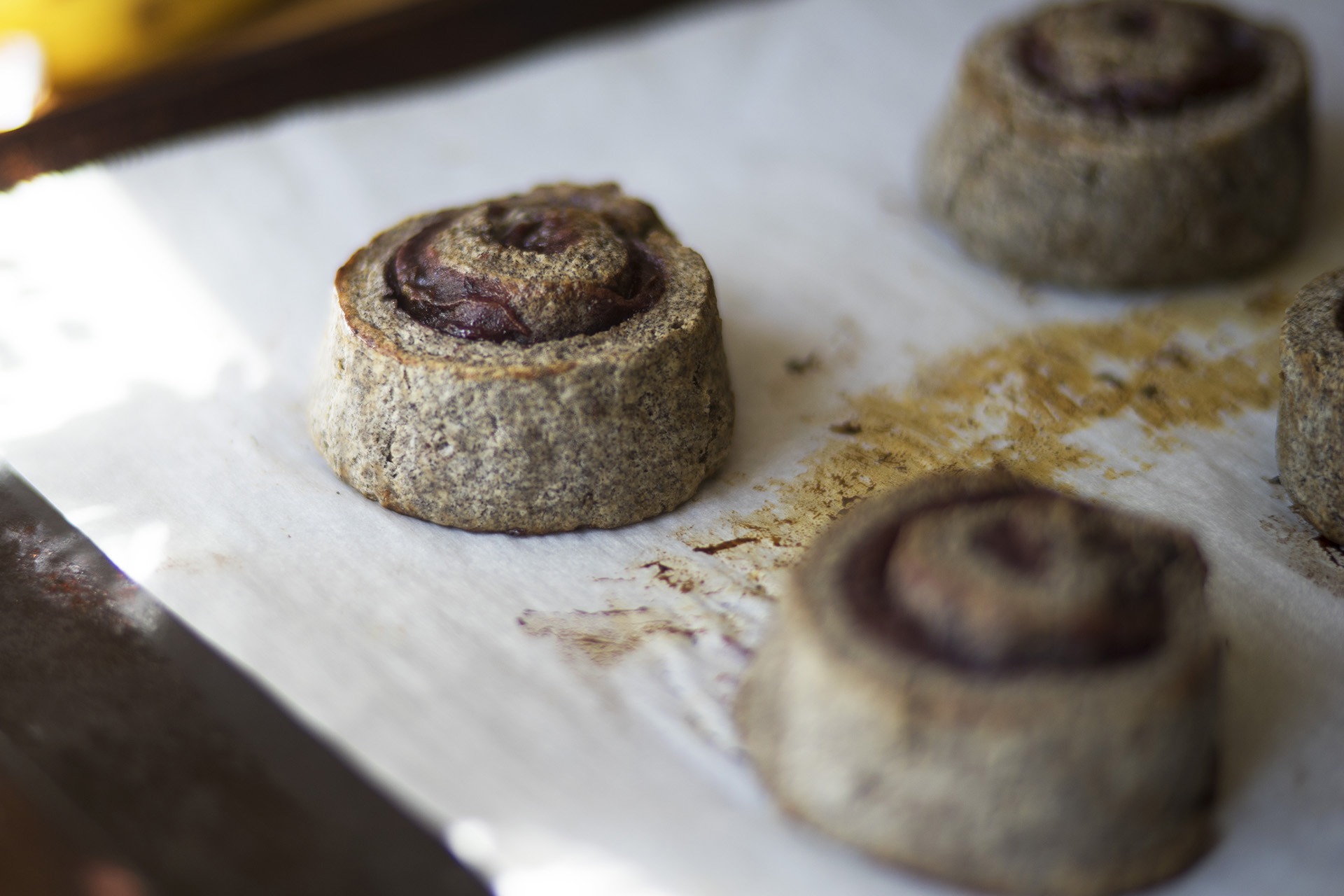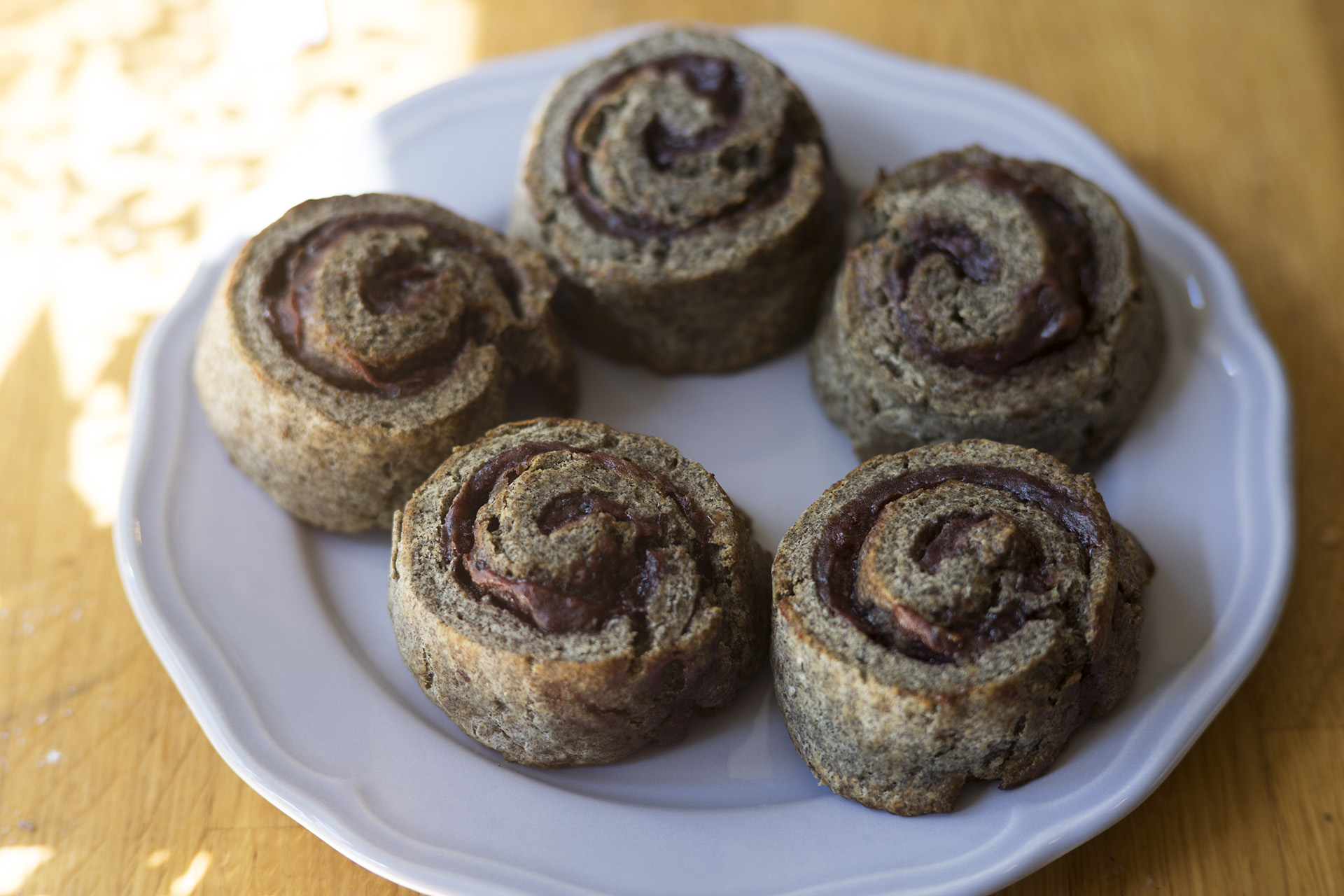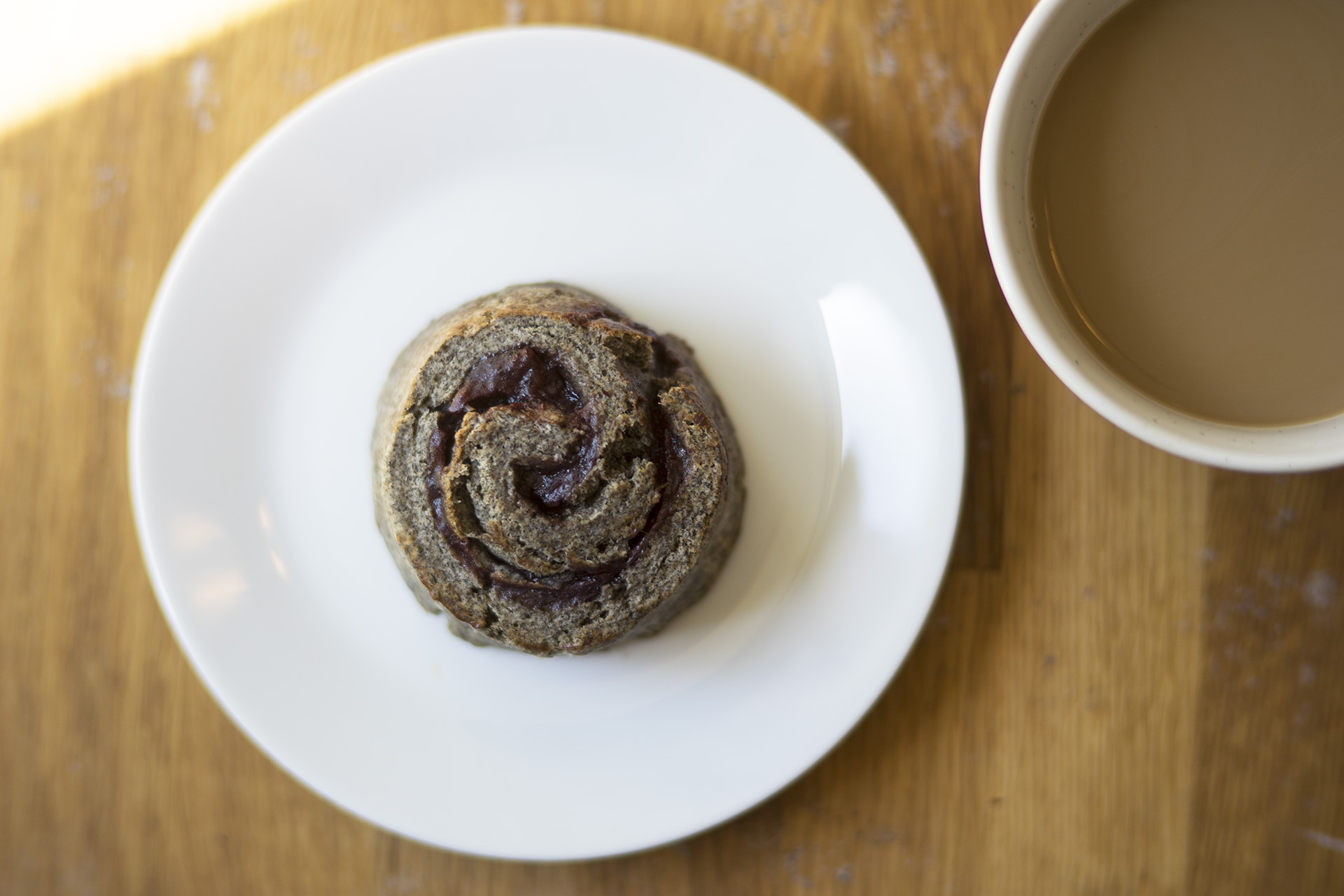 Ingredients~
Makes 12 scones
 
1 cup (135 g) wholegrain buckwheat flour
1 1/4 cups (160 g) all-purpose flour
1/3 cup (70 g) unrefined cane sugar (or regular granulated sugar)
1/2 cup (4 ounces) unsalted butter, cold and cubed
3/4 cup plus 1-2 tbsps milk (dairy or high-protein plant milk such as soy or pea)
1/2 tsp vanilla extract
2 teaspoons baking powder
Scant 1/2 teaspoon kosher salt
Filling:
1/2 heaping cup blueberry jam (or fig, cherry,…)
4 soft and gooey medjool dates
1/4 tsp cinnamon
1/8 tsp ground cloves
1 tsp fresh lemon juice
Note: recipe adapted from Kim Boyce's (@Portland's Bakeshop) insane buckwheat figgy scone recipe!
Instructions~
1. Begin by whisking together the two flours, sugar, baking powder, and salt in a large bowl. Dice the butter into roughly 1/4-inch cubes and toss the pieces in the flour mixture. Use your fingers to pinch the butter pieces flat and, using a fork or pastry cutter, continue to combine until the result is pea and dime-sized dough pieces. Stir in 3/4 cup of the cold milk until the dough mostly comes together; it will be slightly sticky to the touch. Dump it out onto a generously floured surface and use the palm of your hand to gently press the dough together, sparingly sprinkling 1-2 tbsps more milk as needed. Fold one half of the dough over onto the other half (like a book) and press down, cover with plastic wrap and set in the fridge for 30 minutes.
2. Make the filling by tearing up the dates and adding them to the food processor, along with the jam, spices, and lemon juice. Blend until there are no large chunks of date left. Add a few pinches of sugar to taste if you'd like a sweeter filling (I prefer it without the extra sugar).
3. Once the 30 minutes are up, set the dough on a generously floured surface and gently roll out into a roughly 16-inch long and 8-inch wide rectangle. Moving quickly, evenly spread the jam over the surface, leave about an inch of empty space between the filling and long edge on the far side (where the seal will be). Beginning with the long side closest to you, tightly roll up the dough, and gently pinch together the dough at the end to form a seal. Allow the log to rest seal-side down and gently cut it in half with a sharp knife. Cover with plastic wrap and set in the fridge for at least 30 minutes.
4. While the logs chill, preheat the oven to 350 F and line two baking sheets with parchment paper. Once the 30 minutes are up, place each log on a pan and cut into 6 pieces, each about 1 1/2-inches thick. Bake for 30 minutes until the bottoms are crisp and golden brown. Eat warm!