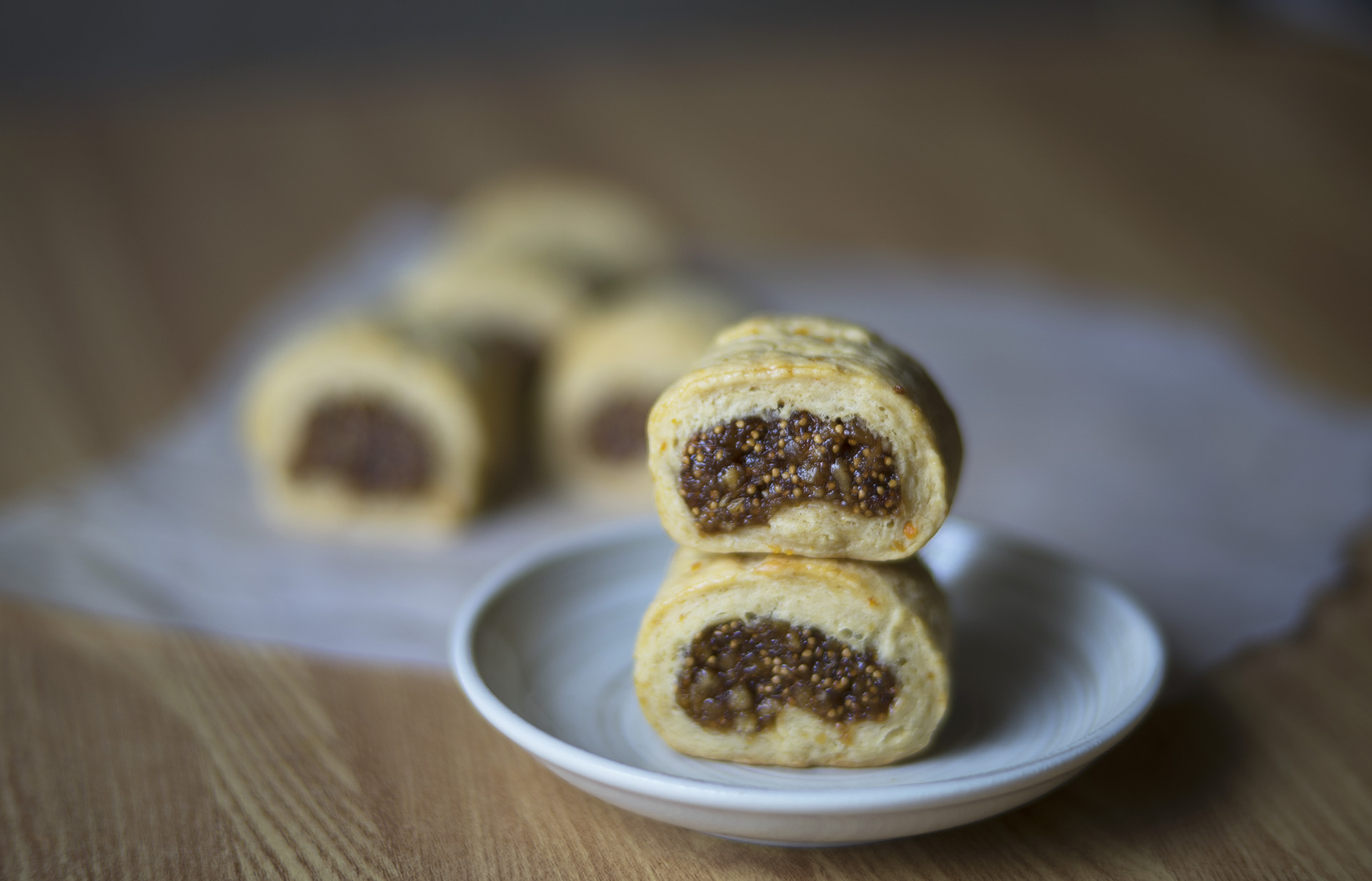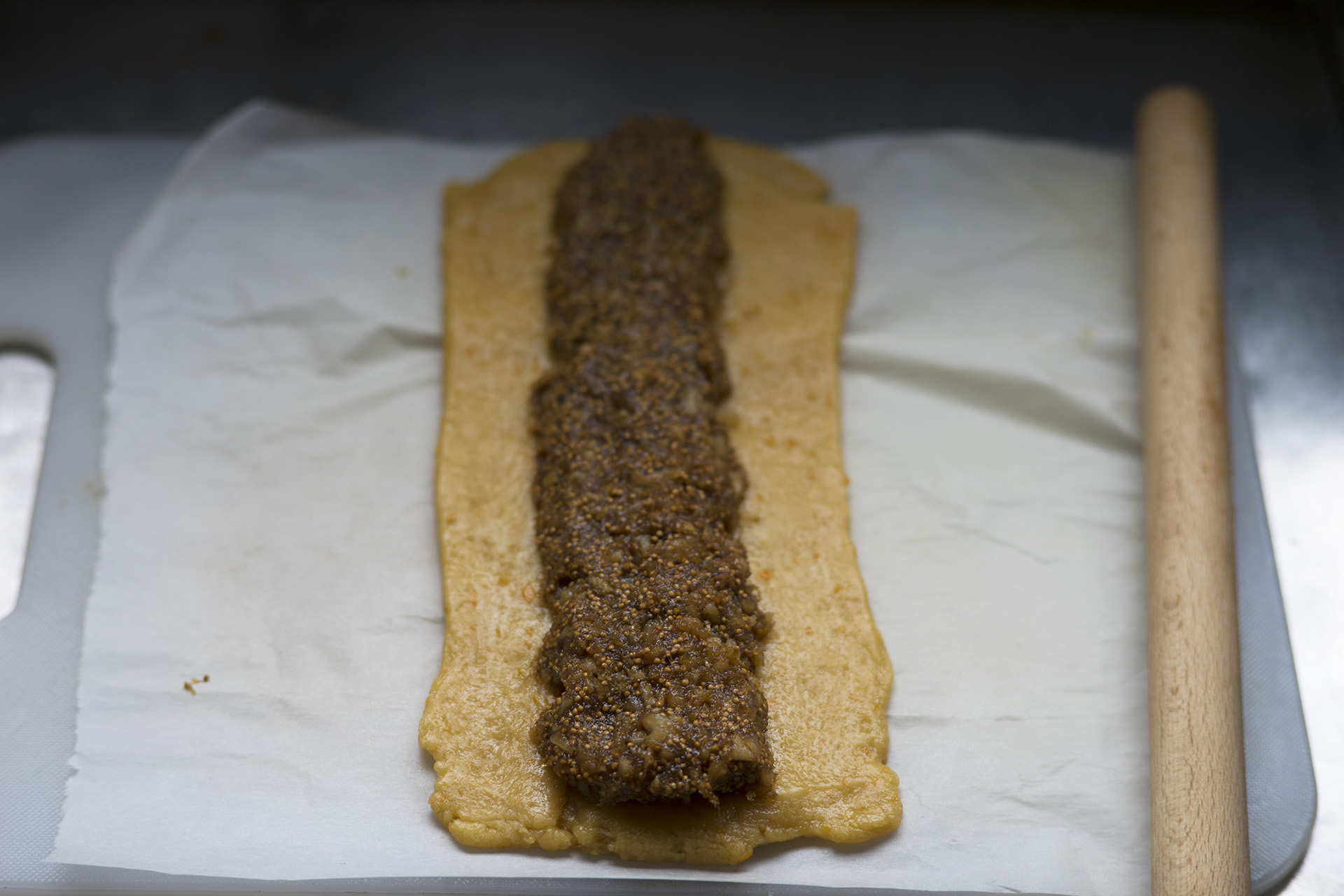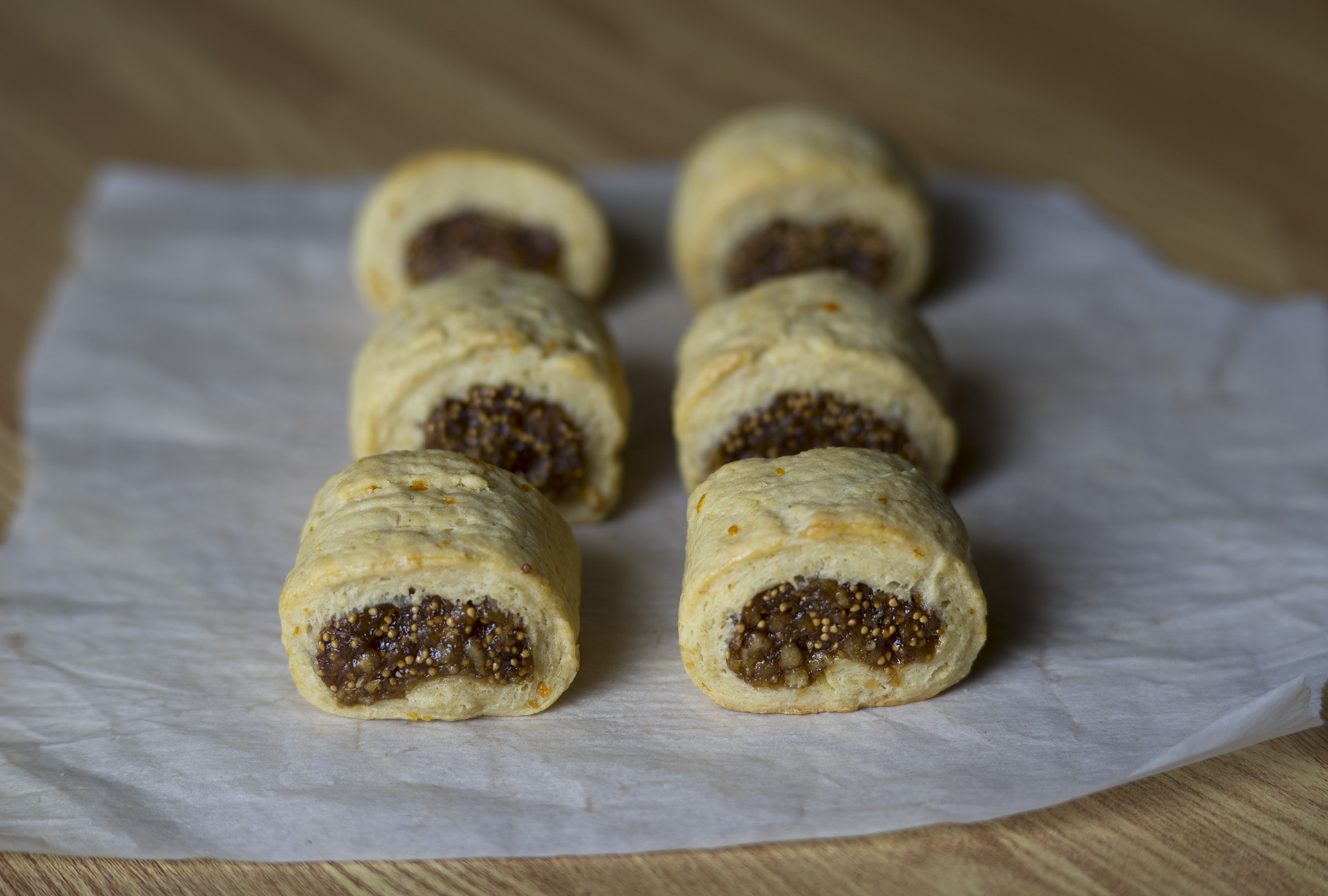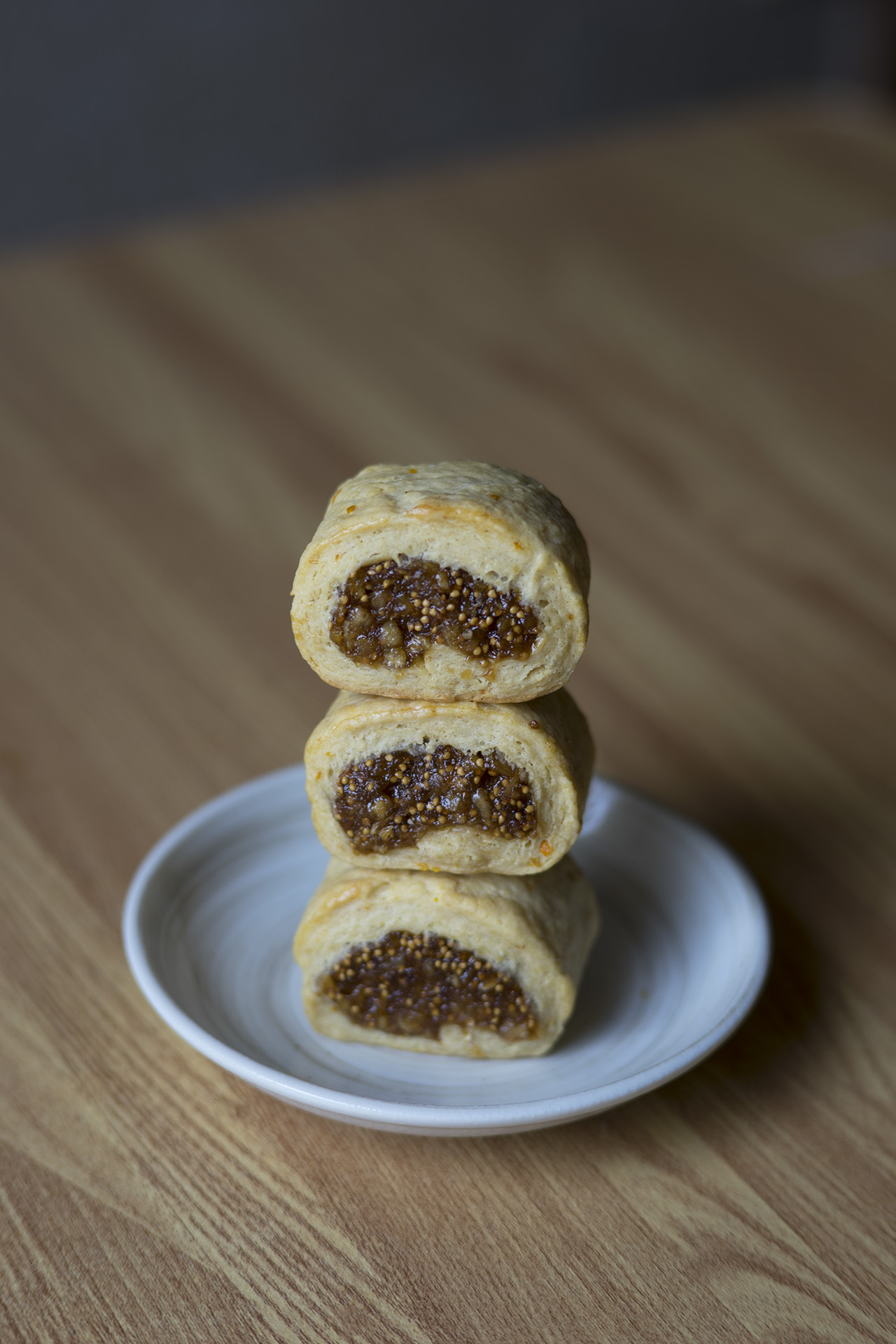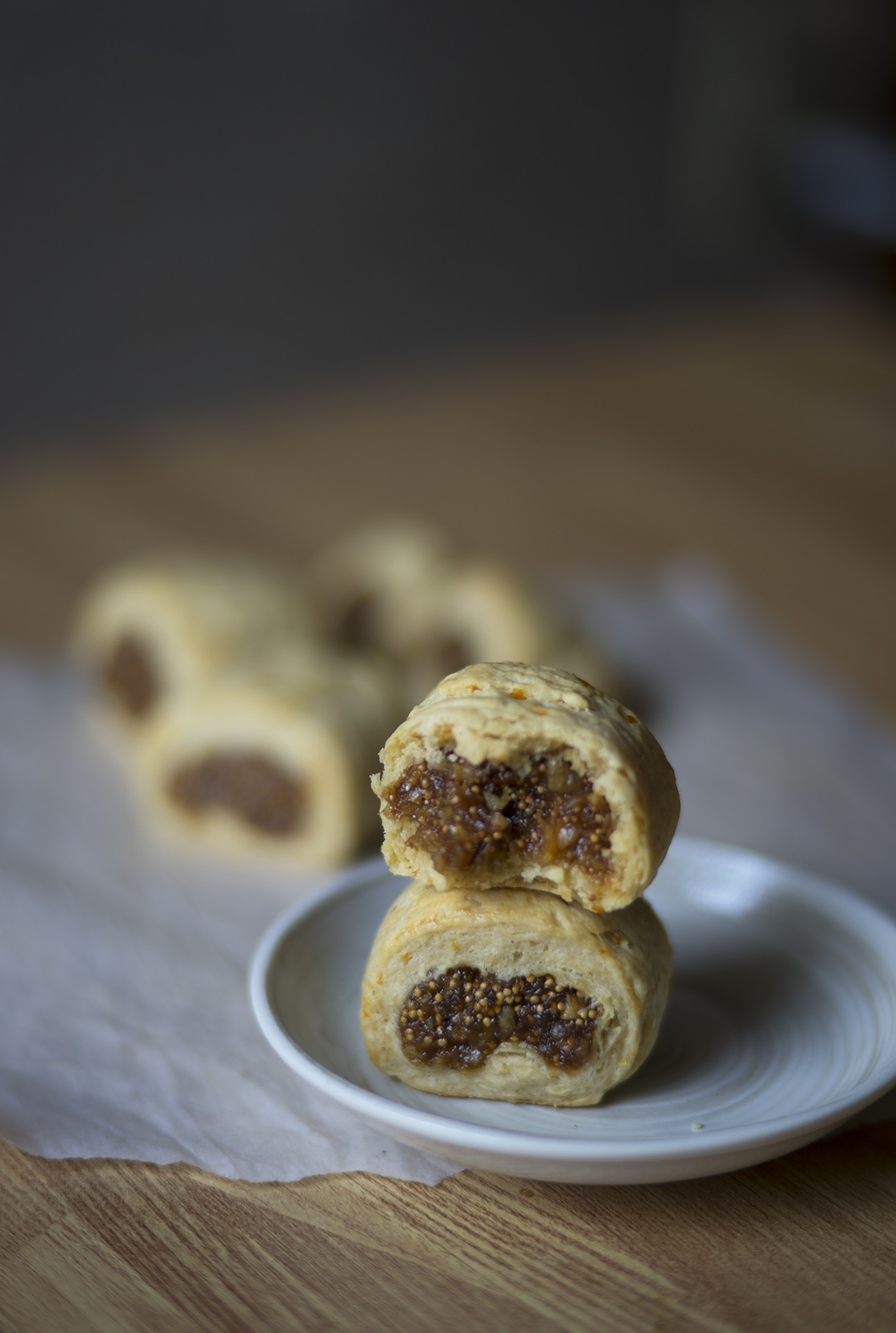 Ingredients~
Makes 6-7 large fig newtons
Dough:
3/4 cup all-purpose flour
2 1/2 tbsps coconut oil
2 tsps fine raw sugar (sub with light brown sugar or coconut sugar)
2 tsps rice malt syrup or honey
1 tsp orange zest
2 tsps fresh orange juice
1 egg yolk
1/2 scant tsp vanilla extract
1/8 tsp cinnamon
1/4 tsp baking powder
1/8 tsp baking soda
Pinch of salt
Filling:
1 cup (149 g) dried figs (I used Turkish, but any kind will work)
1/4 tsp cinnamon
Optional: 1-2 tsps liquid sweetener or applesauce (I omitted this and found the filling to be sufficiently sweet)
Instructions~
1. In a large bowl, whisk the egg yolk before adding the rest of the wet ingredients (including the orange zest). Once combined, sift in the flour, along with the baking powder and soda, cinnamon, and salt. Gently fold the dry ingredients together before fully combining them with the wet. Dollop the dough onto the center of a sheet of parchment paper and fold it up, shaping/patting it along the edges to create a wheel (more or less). Allow the dough to rest in the fridge for at least 1 hour or up to 4.
2. As the dough chills, begin making the filling by pouring hot (just boiled) water over the bowl of figs. Allow the figs to sit for 15 minutes until tender and easy to mash. Use a food processor/immersion blender if you own one or simply mash them with a fork (and a great deal of eagerness, as I did). Stir the cinnamon into the fig mash, along with 1-2 tsps of liquid sweetener/applesauce if you'd like a sweeter, less chunky filling. Set aside the filling as you roll out the dough.
3. Preheat the oven to 170 C/338 F. Once an hour is up, unwrap the wheel of dough and leave it in the center of the parchment paper. Using a rolling pin, roll it into a roughly 6 by 9 inch long rectangle. Feel free to roll the dough out a bit thinner if you'd like to get more newtons out of it, but don't stretch it by more than 1-2 inches or the dough may not be able to hold the filling.
4. Once rolled, create a log down the center (2 inches wide) using the fig filling. Take the left side of exposed dough and fold it over the filling. Next, take the right side of dough and fold it over the center. There should be a bit of overlap so that you can lightly pinch the flaps of dough together, ensuring the filling is sealed in. Gently turn the log over so that the overlapped/sealed side is resting on the bottom. Use your hands to lightly pat down the sides of the log, giving it more of a dome shape (as fig newtons so famously have). Bake the newtons for 14-17 minutes or until the dough is light golden and not squishy or wet to the touch. Allow them to cool for a couple of minutes on a rack until warm but not too hot to hold, before transferring to a sealed container. You'll obviously snag a couple as they cool, but allow the rest to sit in a closed container for a couple of hours or overnight to achieve a truly fig newtony exterior, i.e. soft and cakey, but still a cookie. Either way they will be delicious! 

Important note: this recipe was loosely adapted from Bravetart's homemade fig newtons!