It was 33 degrees (91 Fahrenheit) today, so I behaved as any sane person would and ate copious amounts of chilled pie. Not just any pie of course. This was a no-bake, zingy key lime pie with a vegan filling. Healthy fats in the form of pie, please. The filling is packed with soft cashews, coconut cream, and a generous amount of lime zest and juice. Featured on top is a layer of milky cashew cream and carrying the weight of it all is a base of tightly packed biscuit crumbs. This pie screams summer. But by no means should you base your decadent culinary experiences on the current season… I say take control of your life and make this pie regardless of the weather outside (if you're in the mood for it at least, I'd never force pie on anyone).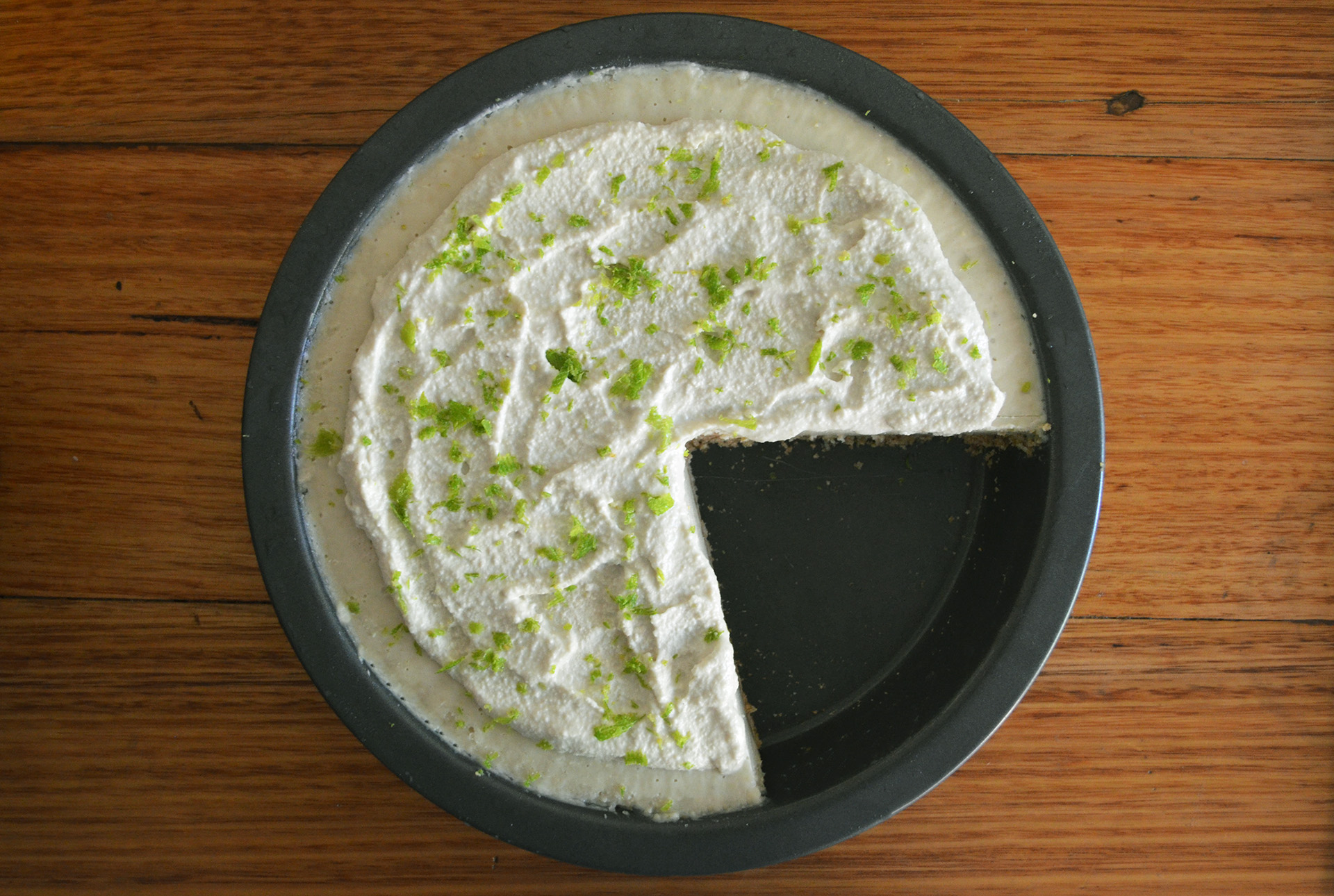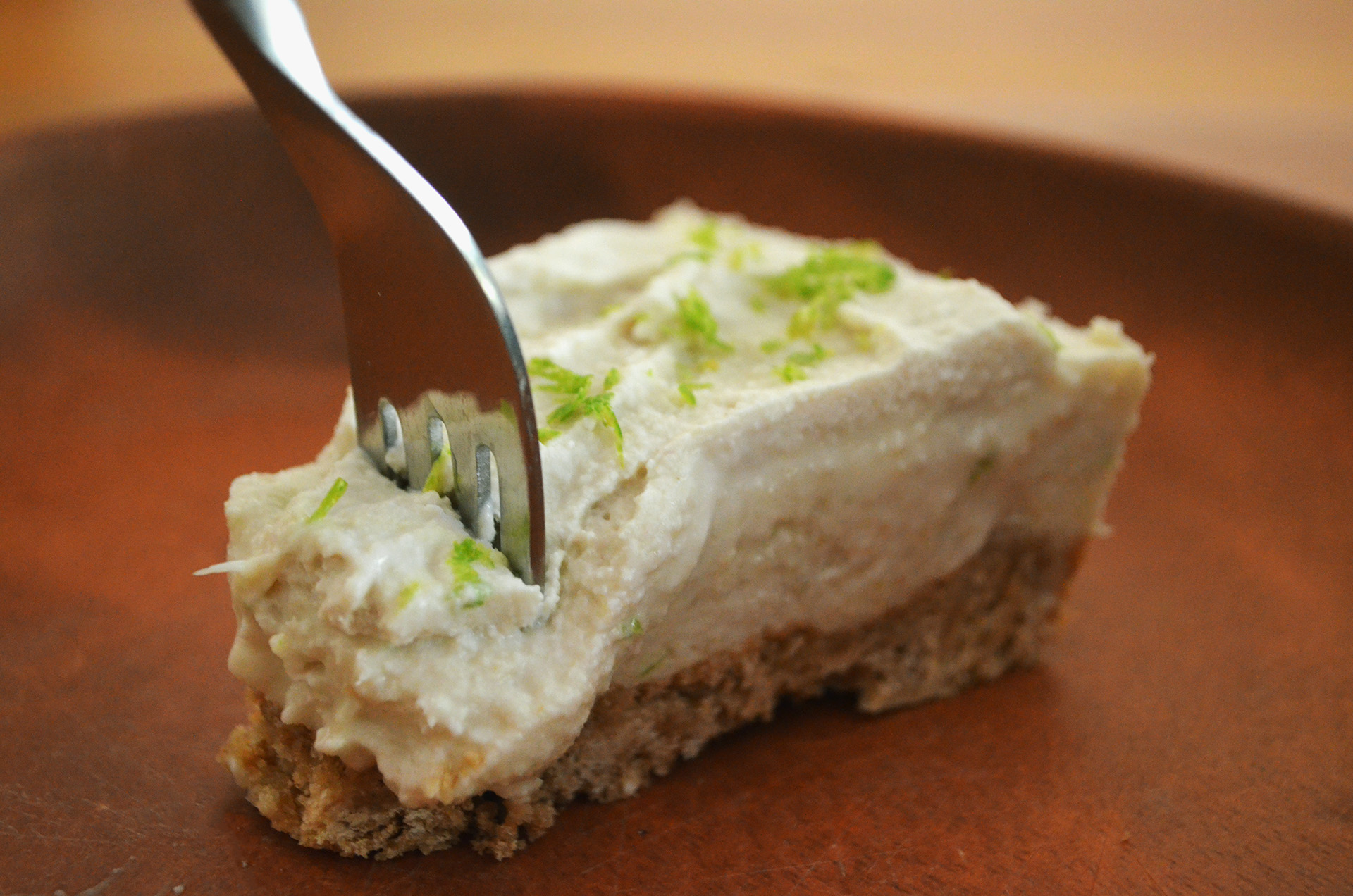 No skimping on the crust with this one. Or any pie. Ever.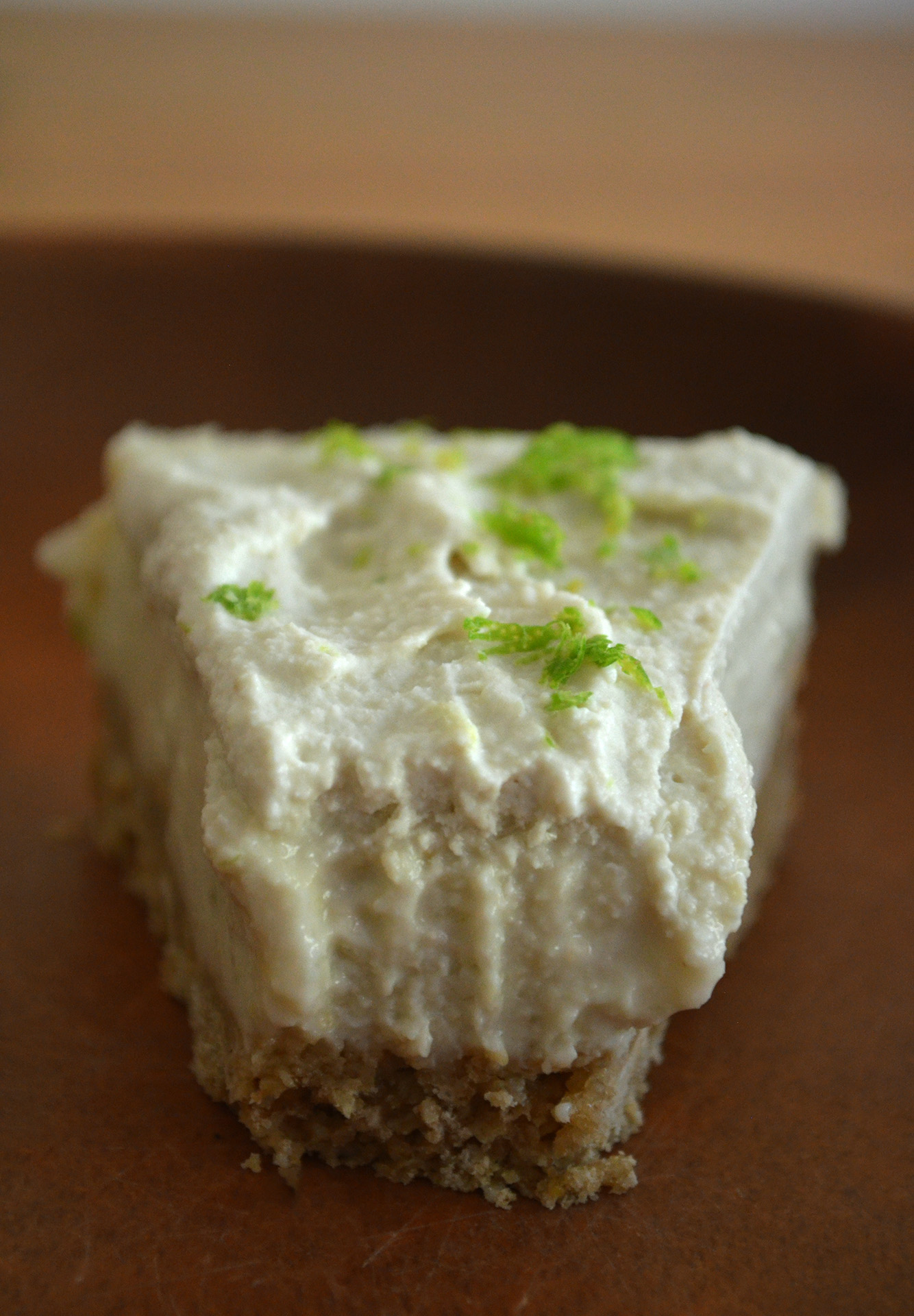 The cashew cream is by no means necessary for the success of this pie, but it does add a creamy, neutral layer that balances out the tangy, animated taste of the lime filling and the sweetness of the biscuit base. So yes, I recommend making it or whipping up some coconut cream (that has first chilled in the fridge overnight).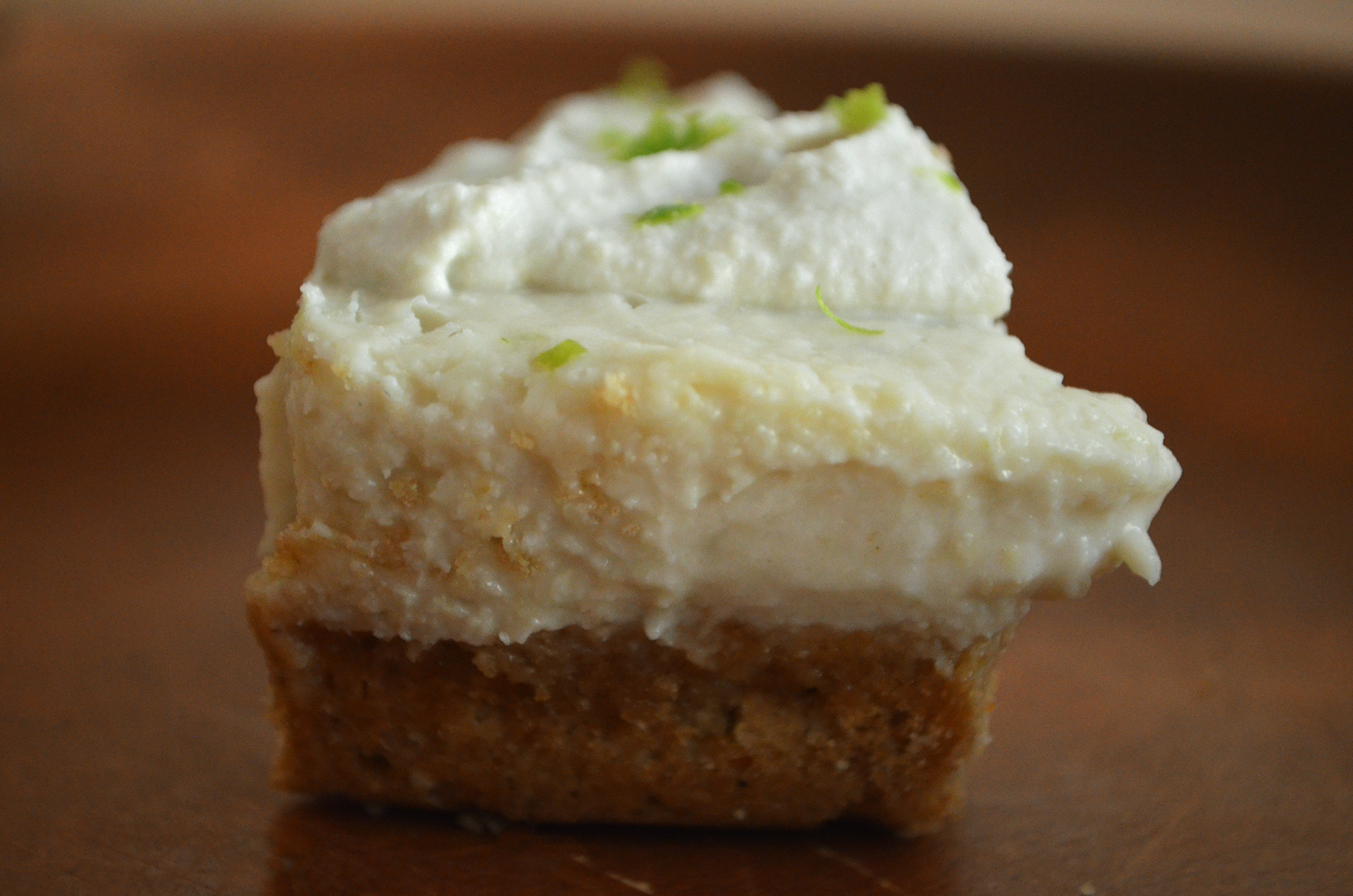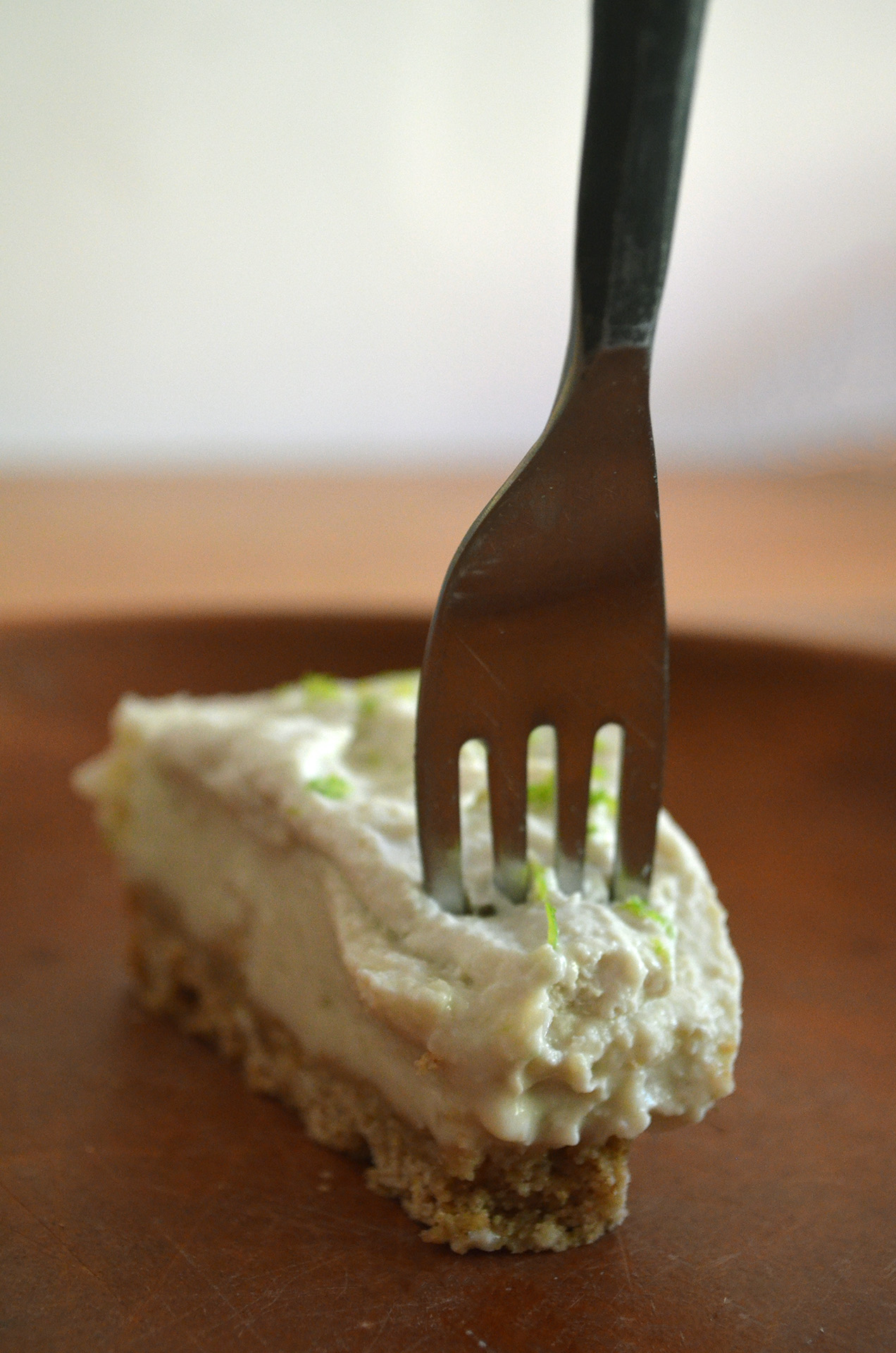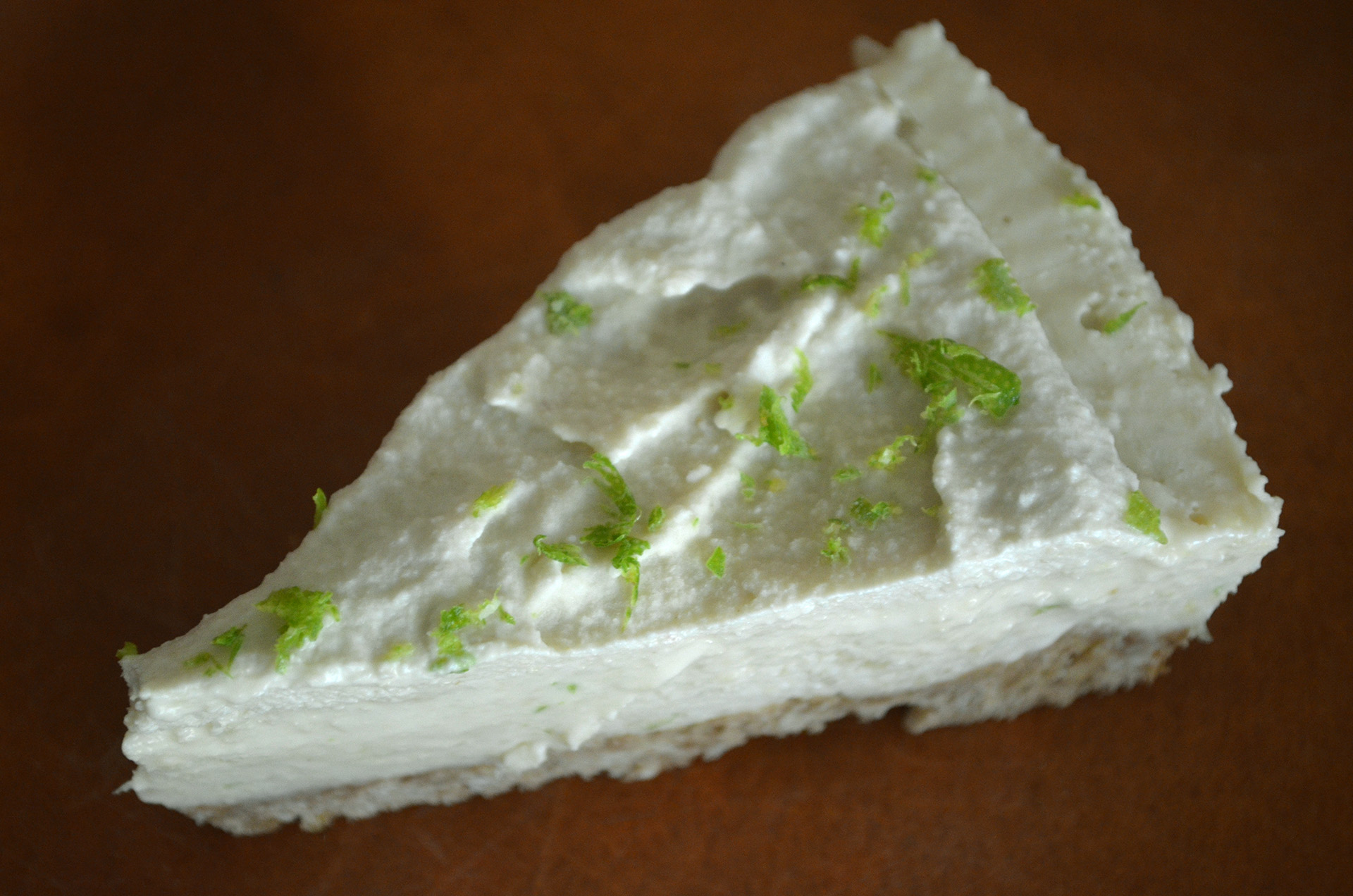 Ingredients~
Filling:
3/4 cup soaked raw cashews (I quick soaked mine for 2 hours in warm water)
1/4 cup soaked raw macadamia nuts
1/3 cup unsweetened coconut flakes
1 smaller/250 g can coconut cream (chilled for a few hours first)
1/4 cup & 2 tbsps rice malt syrup or other liquid sweetener
1 tbsp solid/soft coconut oil
6 tbsps lime juice (about three large limes)
Zest of two large limes (reserve the third lime for decorative zest)
1 tsp vanilla extract
Pinch of ground rock salt
Crust:
1 1/3 cups crushed biscuits (I recommend original flavored Digestives if you're in Australia and graham crackers if you're in America)
1/4 cup rolled oats
1/4 cup & 1 tbsp melted coconut oil
Cashew Cream:
2/3 cup soaked raw cashews
1/4 cup & 2-4 tbsps rice milk or milk of your choice
1/4 tsp vanilla extract
Liquid sweetener to taste (I omitted this, and you may want to initially reduce the milk as this will be more liquid on top of that)
Instructions~
Preheat oven to 180 C/356 F
1. Combine the crust ingredients in a food processor and blend until crumbly. Press the crumbs into the base of a greased/lined pie pan. The mixture should stick together once pressed down, but if it appears too dry add another 1-2 tbsps of oil. Bake for 8-9 minutes or until divine smell emanates from your oven. Once baked, let it cool away from the hot oven.
2. For the filling, add the nuts, coconut flakes, syrup, oil, vanilla, and salt to the food processor. Blend until nuts/coconut break up and the resulting consistency is very smooth and thick. If your processor is large enough, add the coconut cream, lime juice and zest, and continue to blend until batter noticeably thins out/combines. If you don't have a big food processor, simply transfer the first mixture to a large bowl and whisk in the remaining ingredients.
3. Once pie base has cooled, pour in the filling, cover with clear plastic wrap, and set in the freezer overnight to completely avoid messiness.
4. Before you think you're finished, whip up the cashew cream. Simply combine the cashews, vanilla, sweetener if using, and 1/4 cup milk to the food processor and blend until resulting consistency is smooth, with only flecks of cashew strewn through it. You may have to blend the ingredients for a while, scraping down the sides ever so often if your food processor is like mine (cheap). I ended up gradually adding 2 more tbsps of milk to obtain the consistency I wanted, but you do you. Allow the cream to sit in the fridge and solidify further before dolloping it on the pie (or don't!)
Note~ The coconut milk/cream foundation of this pie is based off of Minimalist Baker's Vegan Key Lime Pie recipe!