Can you tell that the above profiteroles are homemade? And, more astutely put, amateur-baker-crafted? (Yes, you can) They are a little bit on the wonky side, that's for sure, but my shaky hands are to blame, not the wholegrain spelt flour! I would happily dig into a tower of white-flour profiteroles any day, but the thrill of incorporating wholegrain flour into the mix (a deliciously nutty and hardly-heavy flour at that!) tugged me in the direction of these spelt profiteroles. Much to my relief, someone else had documented their spelt profiterole making experience on the internet and I more than happily gave their pastry recipe a shot. I can safely (and very enthusiastically!!) say that these spelt profiteroles are no shot in the dark; instead, they crisp and puff up like their white-flour counterpart, while also containing heaps more fiber, vitamins (iron & magnesium!), protein (25 g VS. 13 g in all-purpose), and, of course, flavor. There's nothing not to love about this antique flour. I say we ought to embrace it by letting it into our bellies in the form of beautifully puffed French pastry (which has first been stuffed with heavy whipped cream and topped with rich chocolate sauce, of course).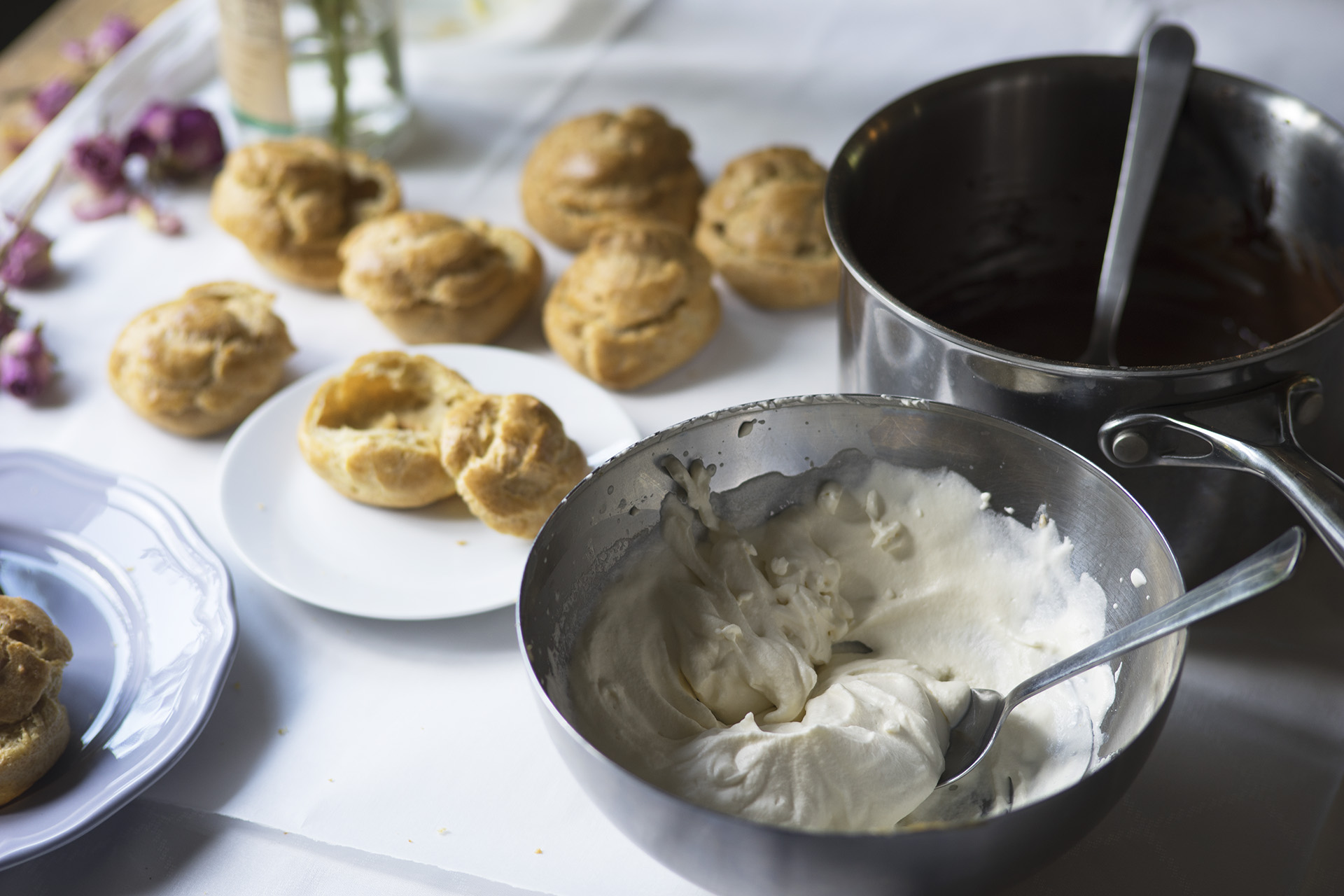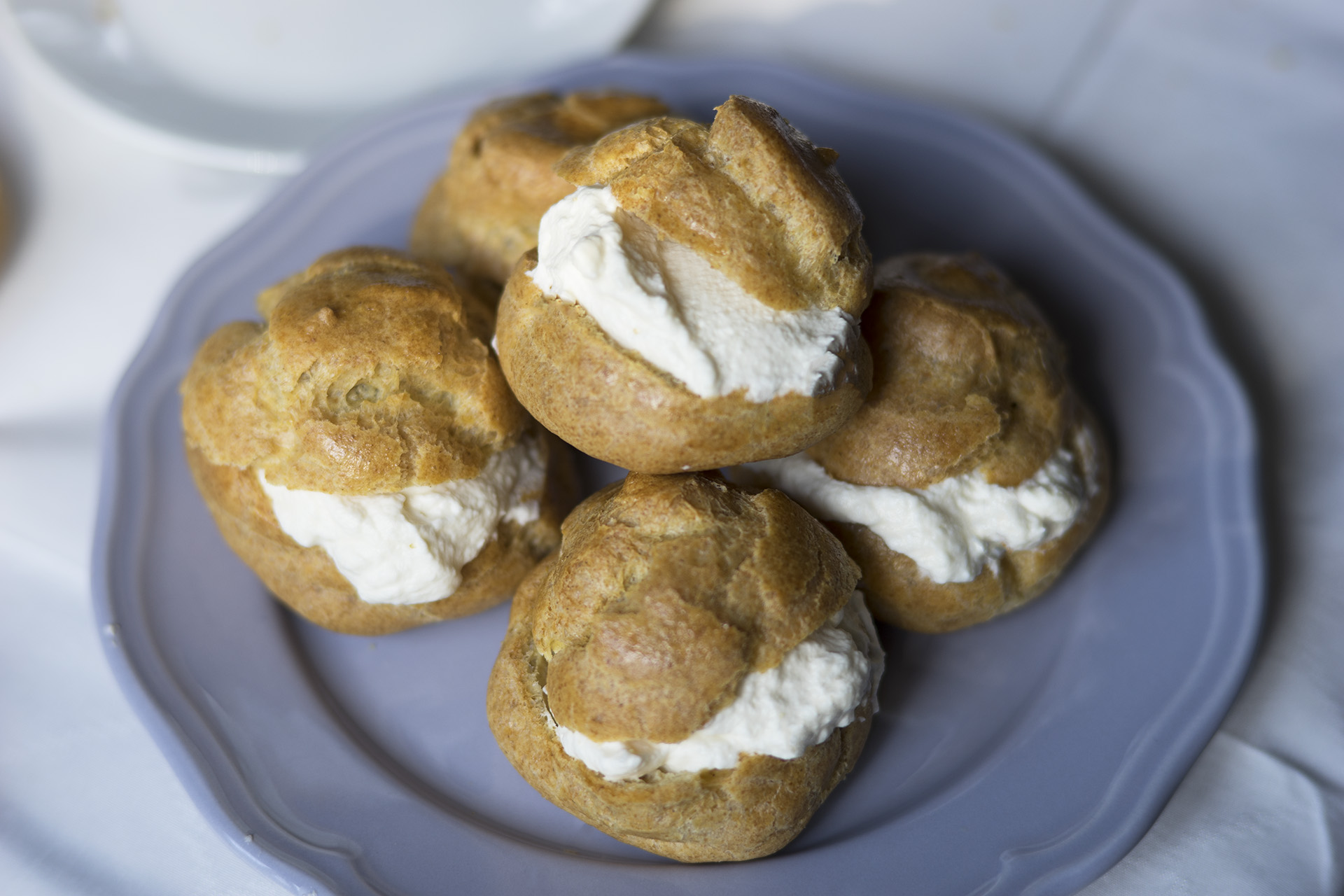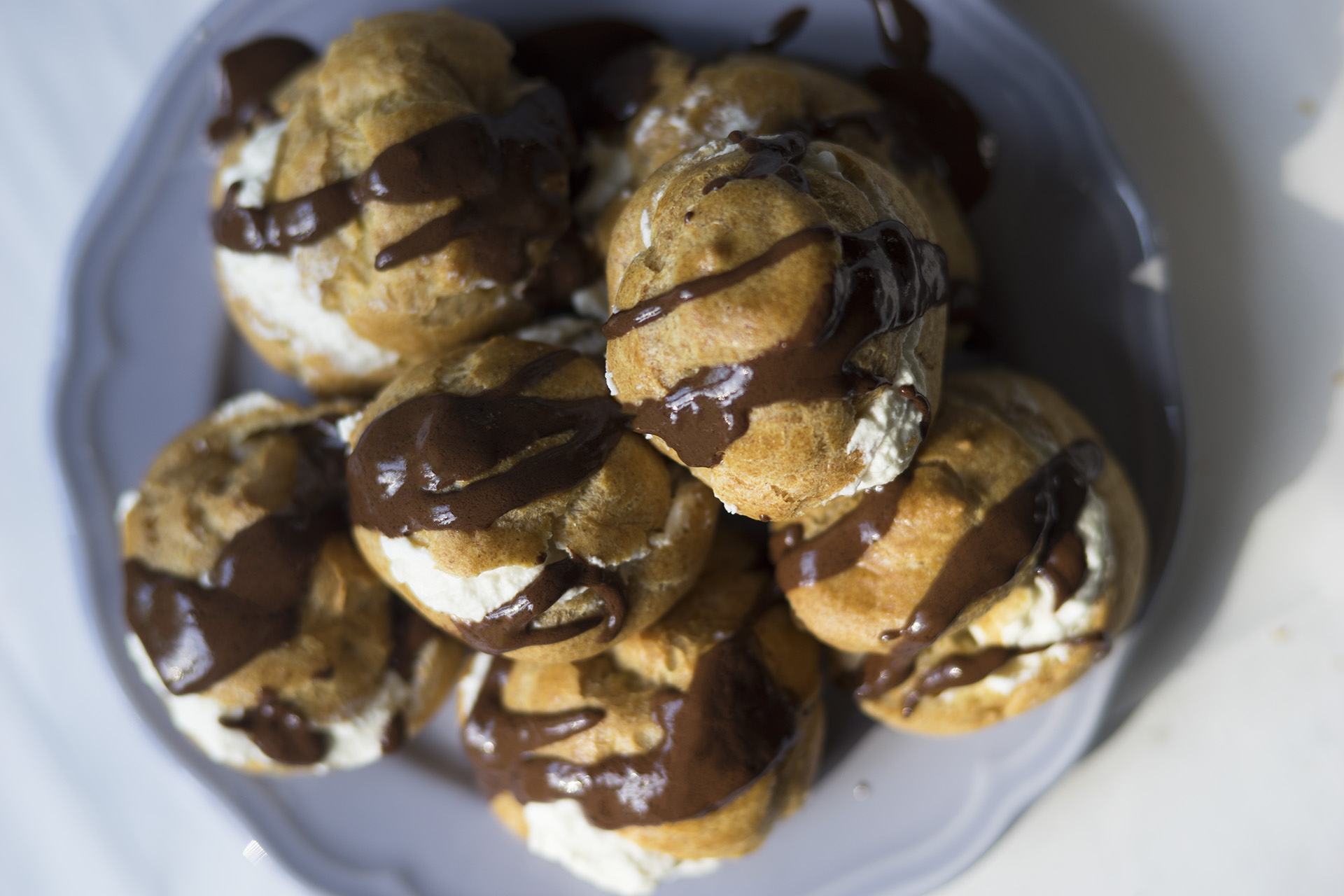 Ingredients~
Pastry:
124 g milk (dairy or high-protein plant milk such as soy or pea)
56 g wholegrain spelt flour
56 g unsalted butter
2 eggs, at room temperature
1.6 g salt (=0.28 of 1 tsp, so about one slightly heaped 1/4 tsp of table salt)
Chocolate sauce:
5 oz roughly chopped dark chocolate or chips
1/2 cup heavy cream (or milk for a lighter sauce)
1-2 tsps corn syrup for shine (optional; I omitted this)
Cream filling:
1/2-3/4 cup heavy cream (depending on how stuffed you want them)
1-3 tbsps powdered sugar for a sweet cream filling (add to taste)
1/2 tsp vanilla extract
Instructions~
1.
Note: this awesome pastry recipe is from Publican Quality Bread!