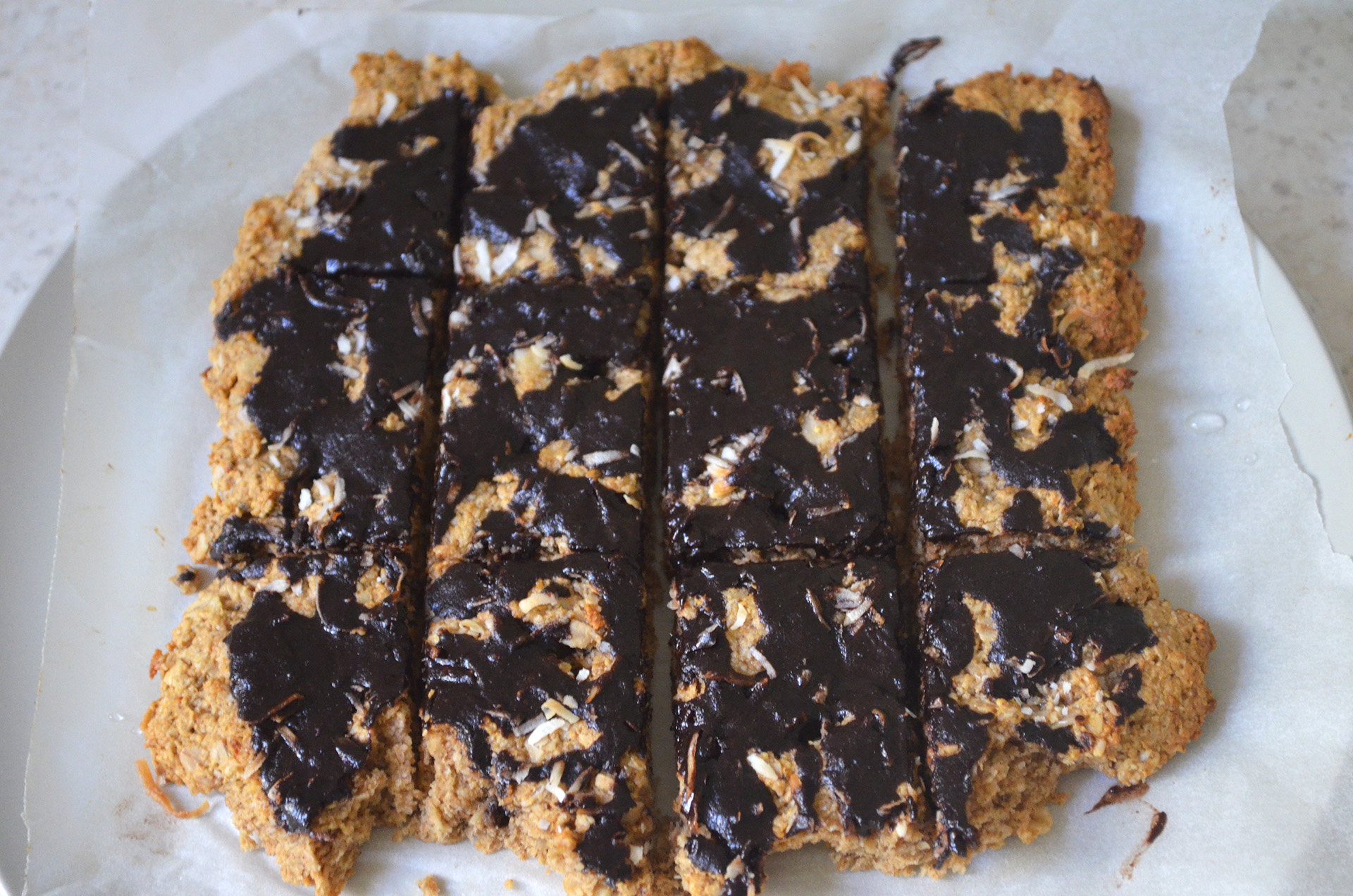 Today is dessert-for-breakfast day (Saturday). I'm a die-hard made-from-scratch pancake fan but this morning pancakes felt like too much of an investment. Whipping up the batter isn't all that bad (unless you're opting for a fancy meringue kinda batter), but having to babysit each and every puddle of pancake until it bubbles can be pretty irksome (I know i'm not alone on this…you impatient foodies are out there, right?!) and I also suck at pancake flipping so…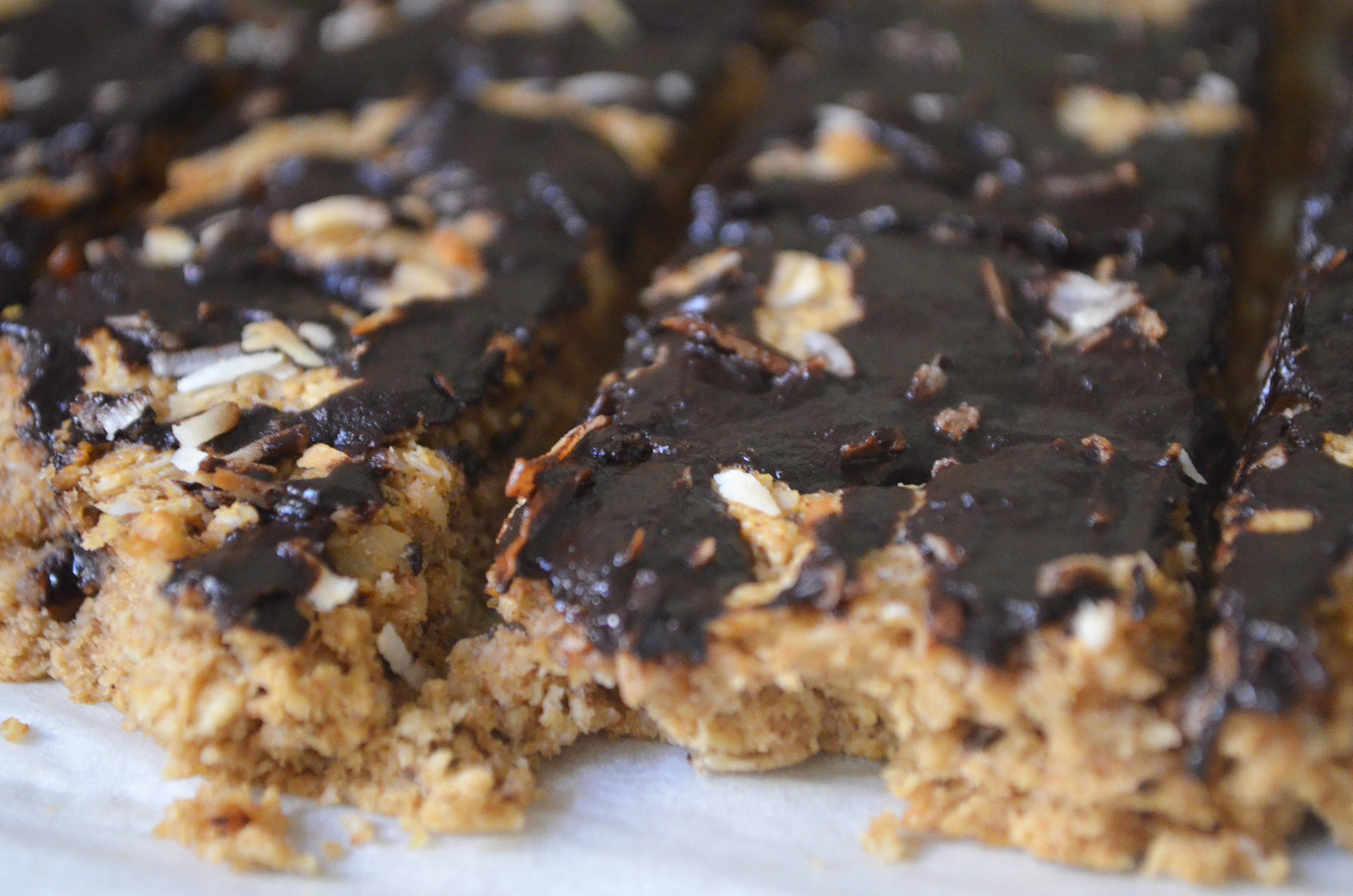 …I (happily) settled for oat cookies in the form of a bar (yes, the photographed bars have already suffered a bite or three). Cookies carry the connotation of being unhealthy, so why not morph them into a granola-bar inspired thingy majig and confidently chow them down under the gaze of your cookie-hating critics?
You're going to like these because A) they taste like cookies B) they're not sickeningly sweet (if that's your kinda thing I apologize) C) they're super quick and cheap to make!
Ingredients~
1 cup oat flour
3/4 cup rolled oats
1/4 cup natural peanut butter
1/4 cup & 2 tbsps honey or other liquid sweetener
1 chia egg
3 tablespoons melted coconut oil
1 1/2 tsps vanilla extract
1 1/2 tsps ground cinnamon
1/2 tsp baking soda
1/4 tsp salt
3 tbsps unsweetened shredded coconut (for topping)
Chocolate topping~
Scant 1/4 cup coconut oil
3 tbsps cocoa powder
1-2 tbsps honey
Directions~
Preheat oven to 180 celsius
1. Combine chia and water and set aside.
2. Mix peanut butter, vanilla extract, coconut oil, and honey. Add cinnamon and chia egg.
3. Blend rolled oats into flour. Add oat flour and regular rolled oats to batter along with cinnamon, baking soda, and salt. Stir well until thick (but still moist) batter forms. If it's too dry for your liking gradually add water/oil/nut milk by the tbsp.
4. Spread out fairly thin on baking paper or oiled tray (about 1/2 inch) and bake for 11-14 minutes (keep a watchful eye). You should smell something divine emanating from your oven.
5. Drizzle chocolate sauce on top and chill in freezer for 15 ish minutes unless you have patience for it to cool in the fridge.