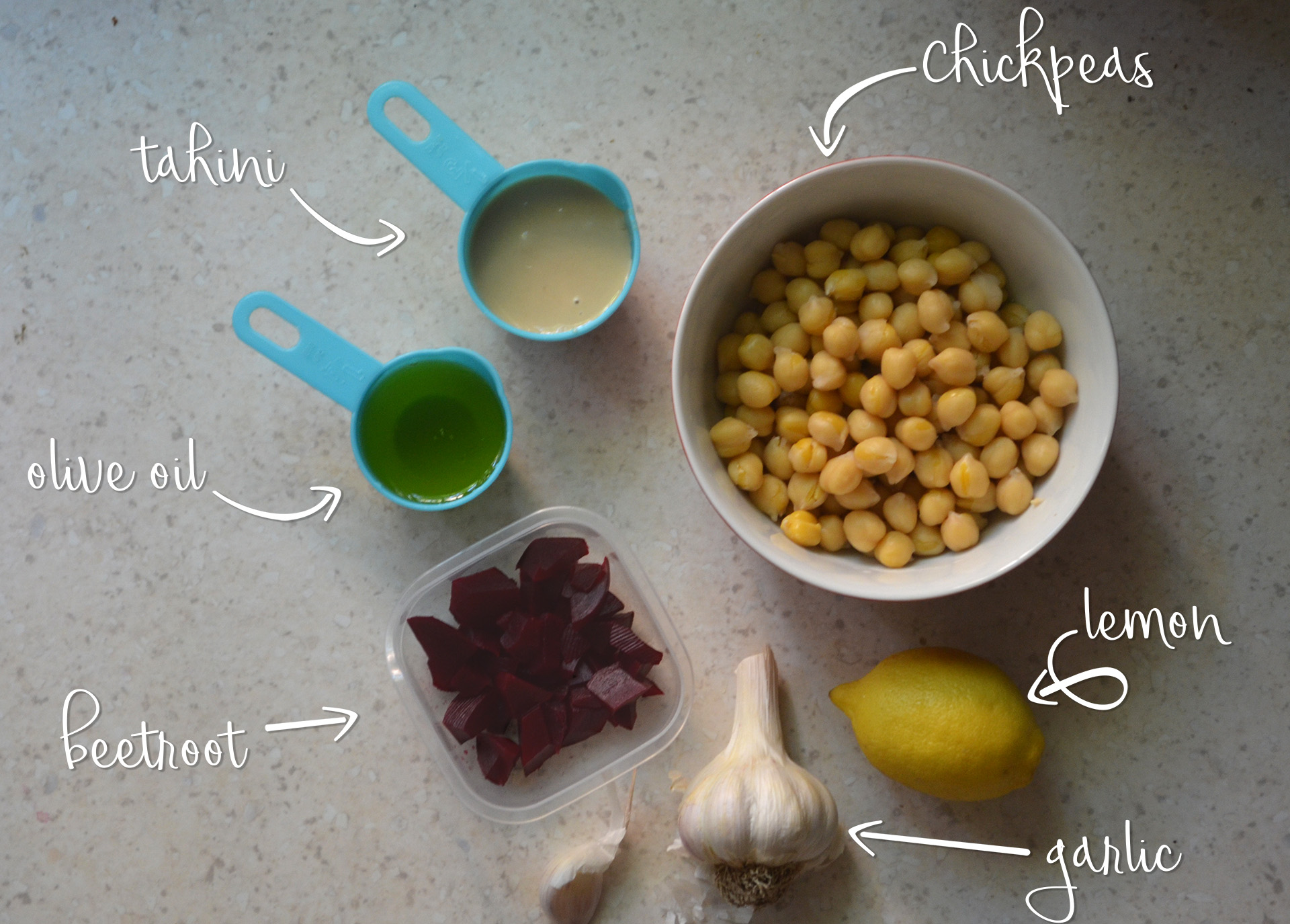 It's been a few hours since I made (and devoured) this beetroot hummus, but I'm still in awe at the vibrant colors vegetables possess. Motivating yourself to eat veggies is not always easy, let alone fun, but with this pretty option around I can guarantee you'll be eagerly reaching for the carrot sticks.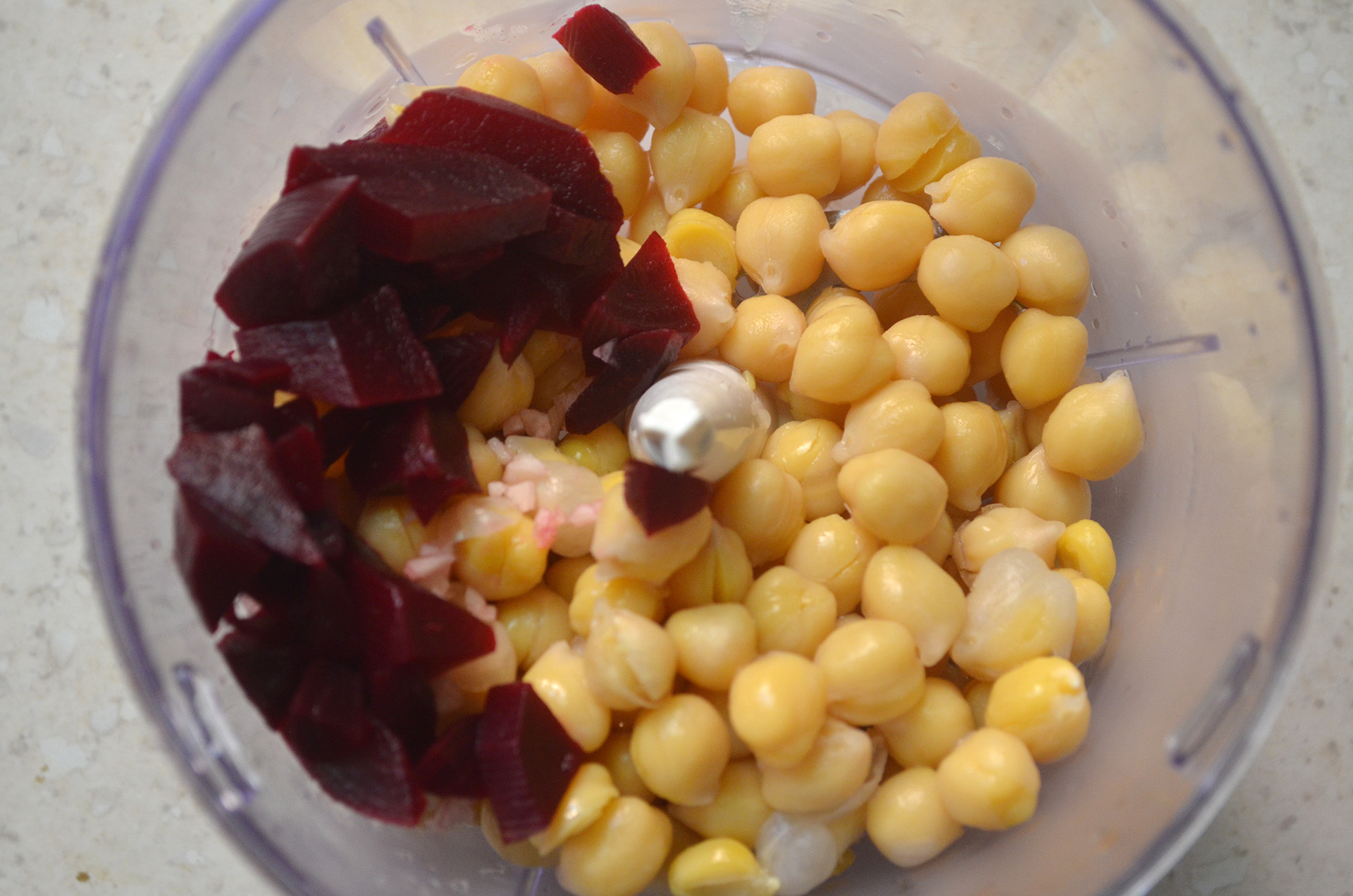 Simply toss a few things in the food processor and do a little blending. Maybe a little dancing, too.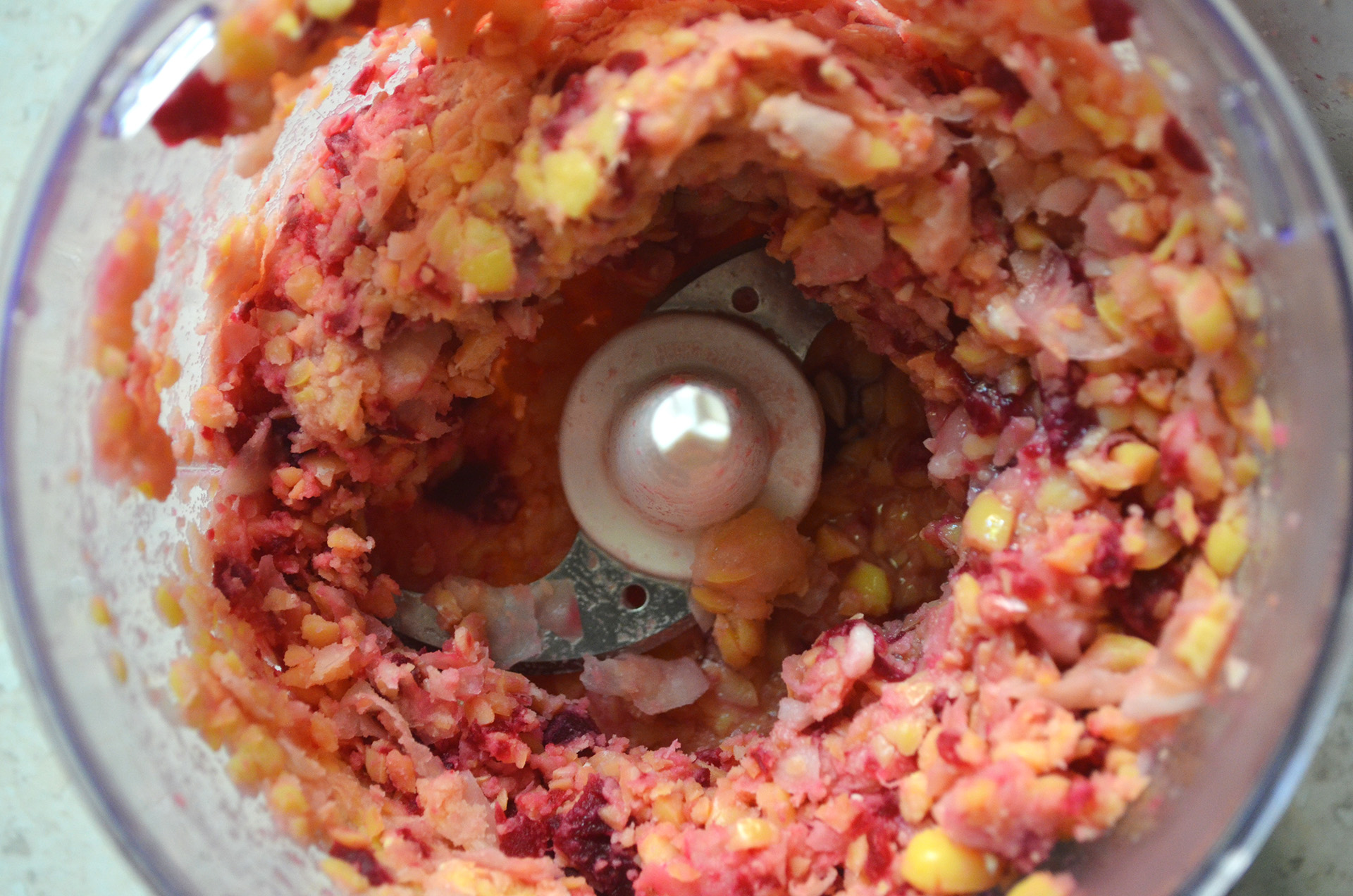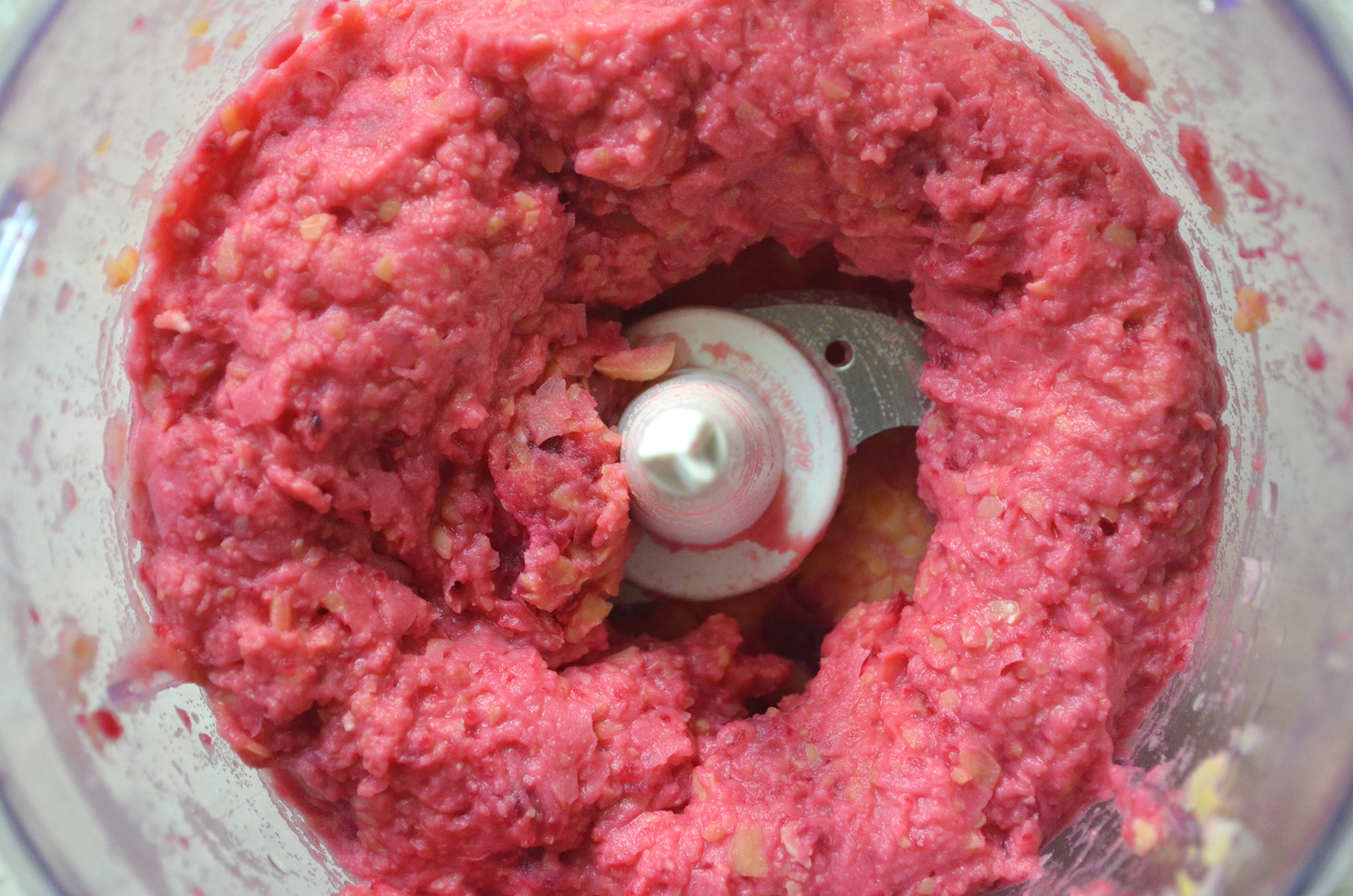 Nearly there….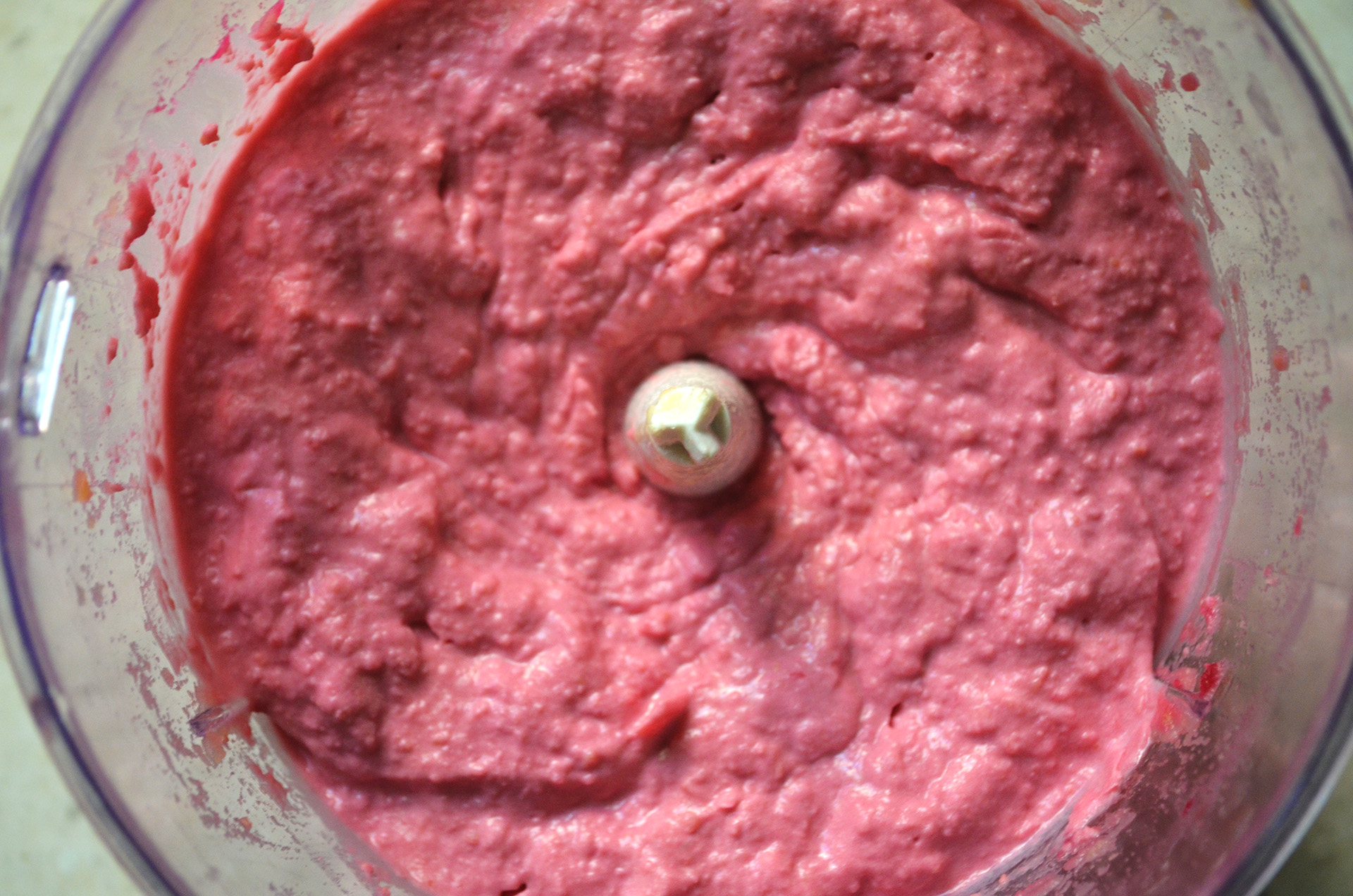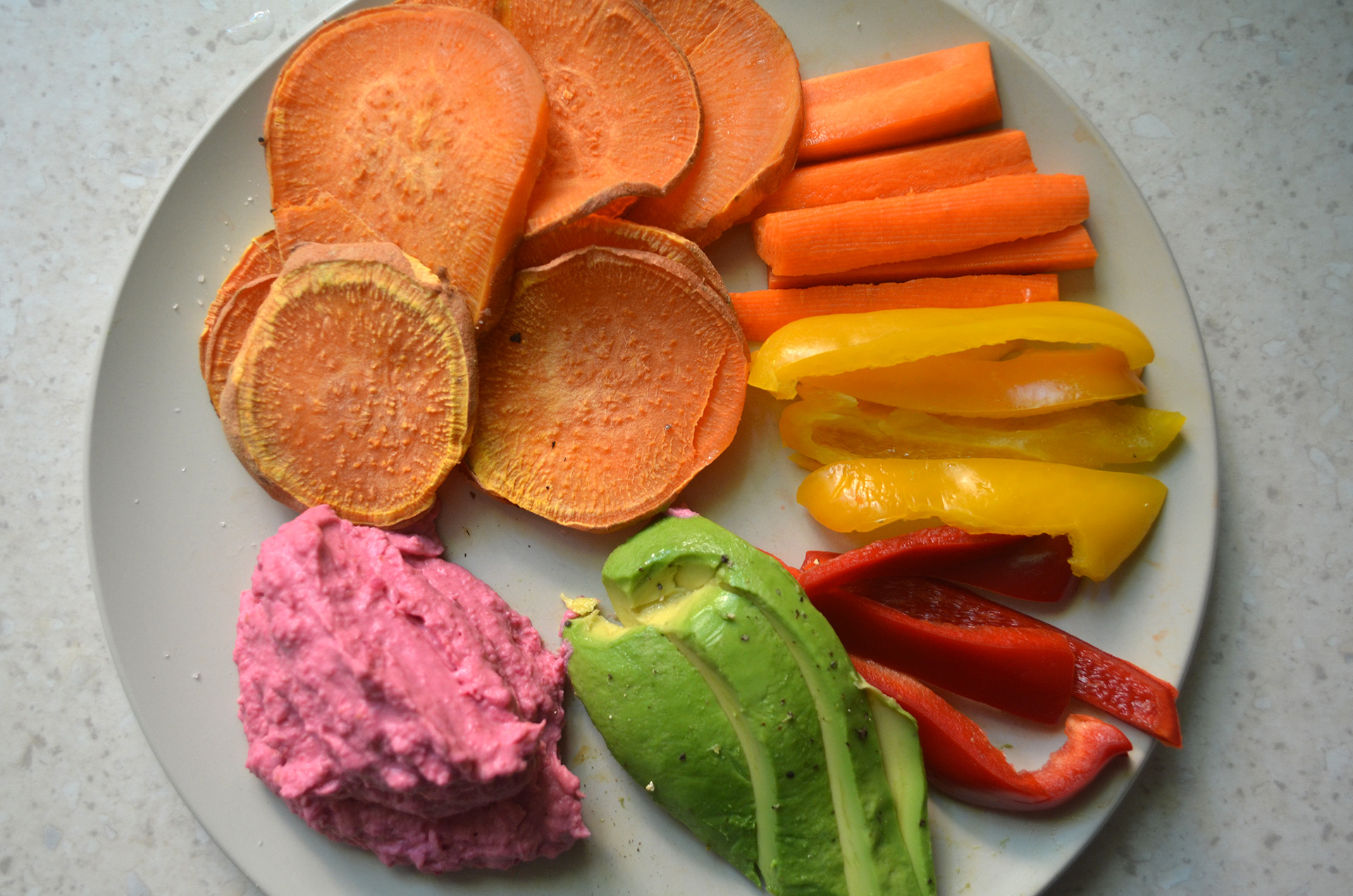 A healthier way to taste the rainbow.
Ingredients~
200 grams or 1 can of drained chickpeas
3 tbsps chickpea water (reserved from can or cooking)
1 large clove garlic, minced
1/2 large lemon, juiced
Just under 1/4 cup olive oil
1/3 cup tahini
1/2 cup chopped beets (no added sugar)
Salt & pepper to taste
Instructions~
1. Boil and peel beetroot if not already done so. Add it to the food processor with chickpeas and garlic. Blend until chunky mixture forms.
2. Next, add chickpea water, lemon juice, olive oil, and tahini. Continue to blend until thick consistency forms and pink color pops in your face. Add salt and pepper and blend. Taste and add more lemon juice or salt if needed.