When I was growing up my mom had a collection of binders full of recipes cut out from magazines and photocopied from cookbooks. Some were family favorites that had been enjoyed by her parents and relatives while others had been accumulated by her over the years. I remember viewing the binders as one would a trove of mysterious treasure. Such a collection couldn't be instantly bought or made, it had to be slowly gathered over years of (often un-purposeful) searching and discussing.
As a kid I imagined my future self with a thick book full of personally found and mastered recipes. I am certain that this sweet potato brownie recipe has a special place in said book. It is a dessert that I have enjoyed three times now (in the last 1 1/2 months) and each time it has gotten better. Before tucking it away in my "to-be-compiled-into-a-cooking-bible" folder I thought I ought to share the unbelievably healthy and chocolatey magic with you. Safeguard this recipe in your own big binder… it is a beauty!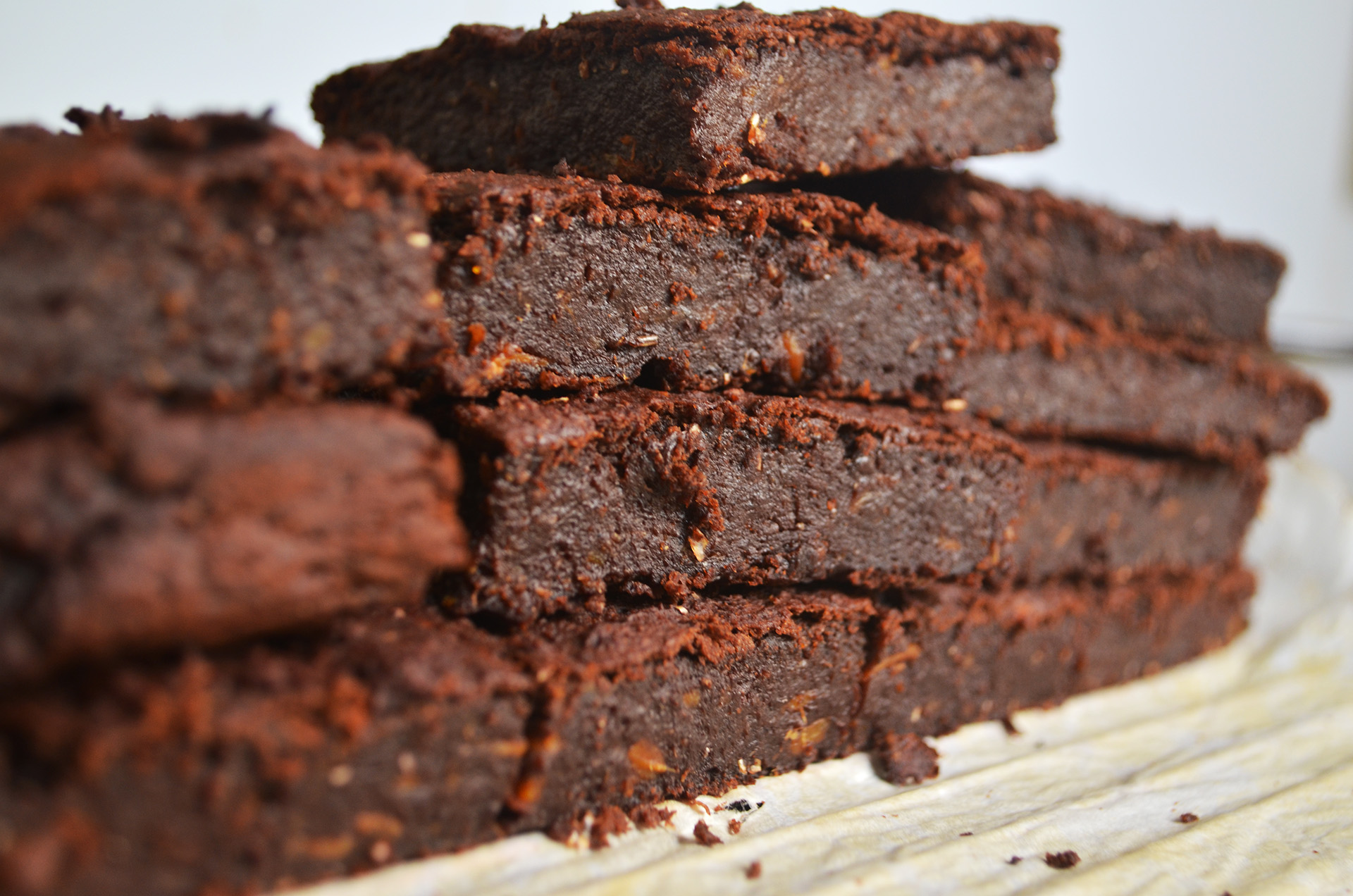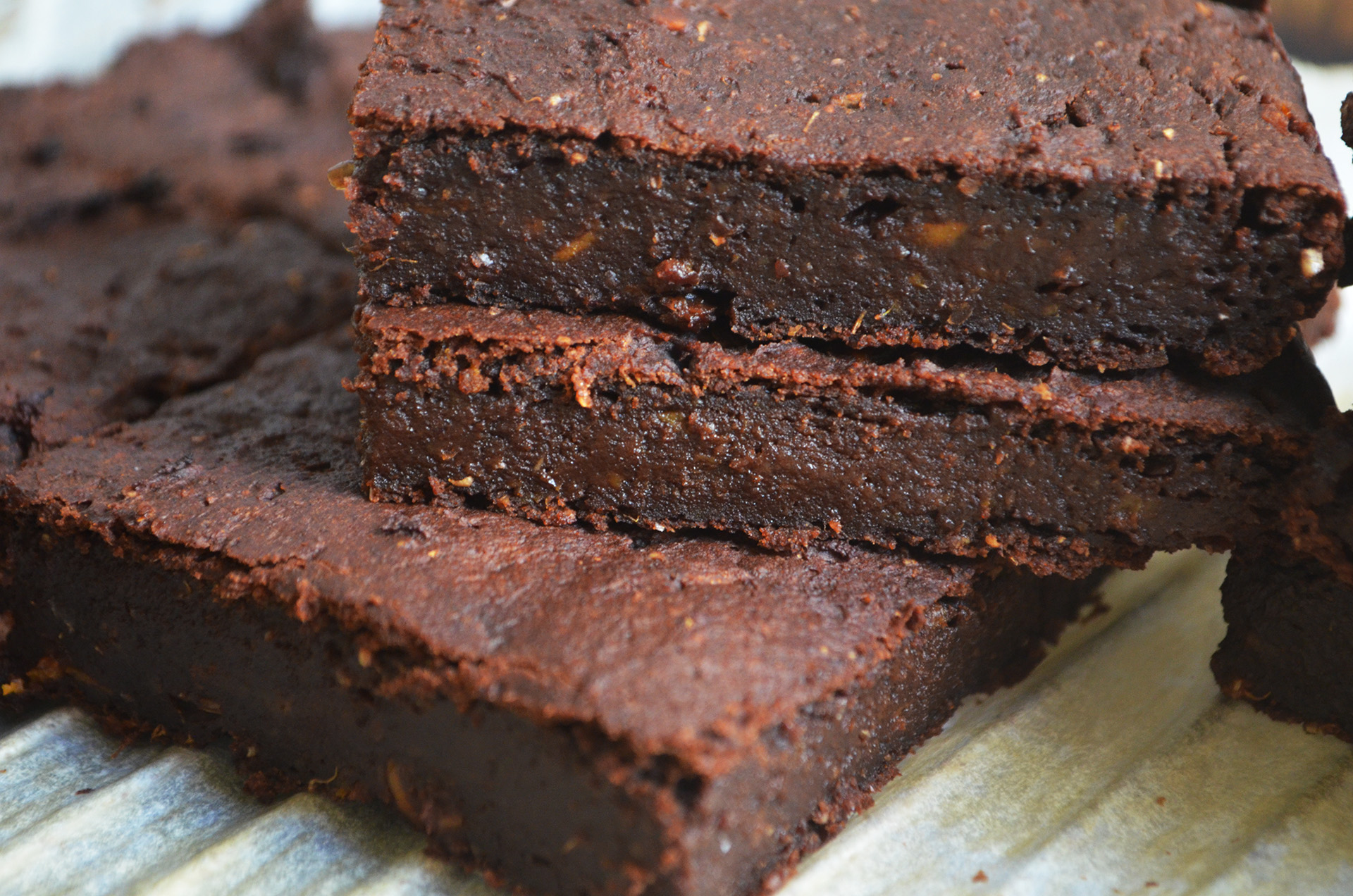 Ingredients~

1 cup whole wheat flour (about 90 grams)
1 large orange sweet potato (500-550 grams)
1 cup chopped dates (add a bit less if using medjool)
3/4 cup cocoa powder
3 tbsps brown rice malt syrup or other liquid sweetener
1/4 cup unsweetened peanut butter
2 tbsps coconut/vegetable oil
1 tsp vanilla extract
1/2 tsp baking powder
1/2 tsp baking soda
1/4 tsp salt
Chocolate chunks/chips to stir through
Instructions~

Preheat oven to 185 celsius
1. Peel and chop sweet potato before boiling. Remove from stove once soft and tender. Blend potato chunks in food processor and add dates, mixing until they form a mostly smooth consistency.
2. Add syrup/honey, peanut butter, oil, and vanilla extract to potato mixture and combine well.
3. Mix all dry ingredients in large bowl and add sweet potato mixture. The resulting batter should be quite sticky and dense.
4. Evenly lay out batter on lined baking tray and bake for 30-40 minutes. I like my brownies very fudgy in the center so I took them out just shy of 32 minutes. Let them sit or cool for a bit before diving in.
Note~ This recipe was inspired by Deliciously Ella's sweet potato brownie recipe!