One of the protagonists in a book I recently read, All The Light We Cannot See, is described as eating canned peaches that taste like sunlight,
"Marie-Laure can hear a can opening, juice slopping into a bowl.  Seconds later, she's eating wedges of wet sunlight." (121)
Naturally, I became transfixed by the imagery created in that once sentence.
Coincidentally, my brother gifted me three cans of peaches for Christmas.
Obviously, I put the pieces together and made this cake.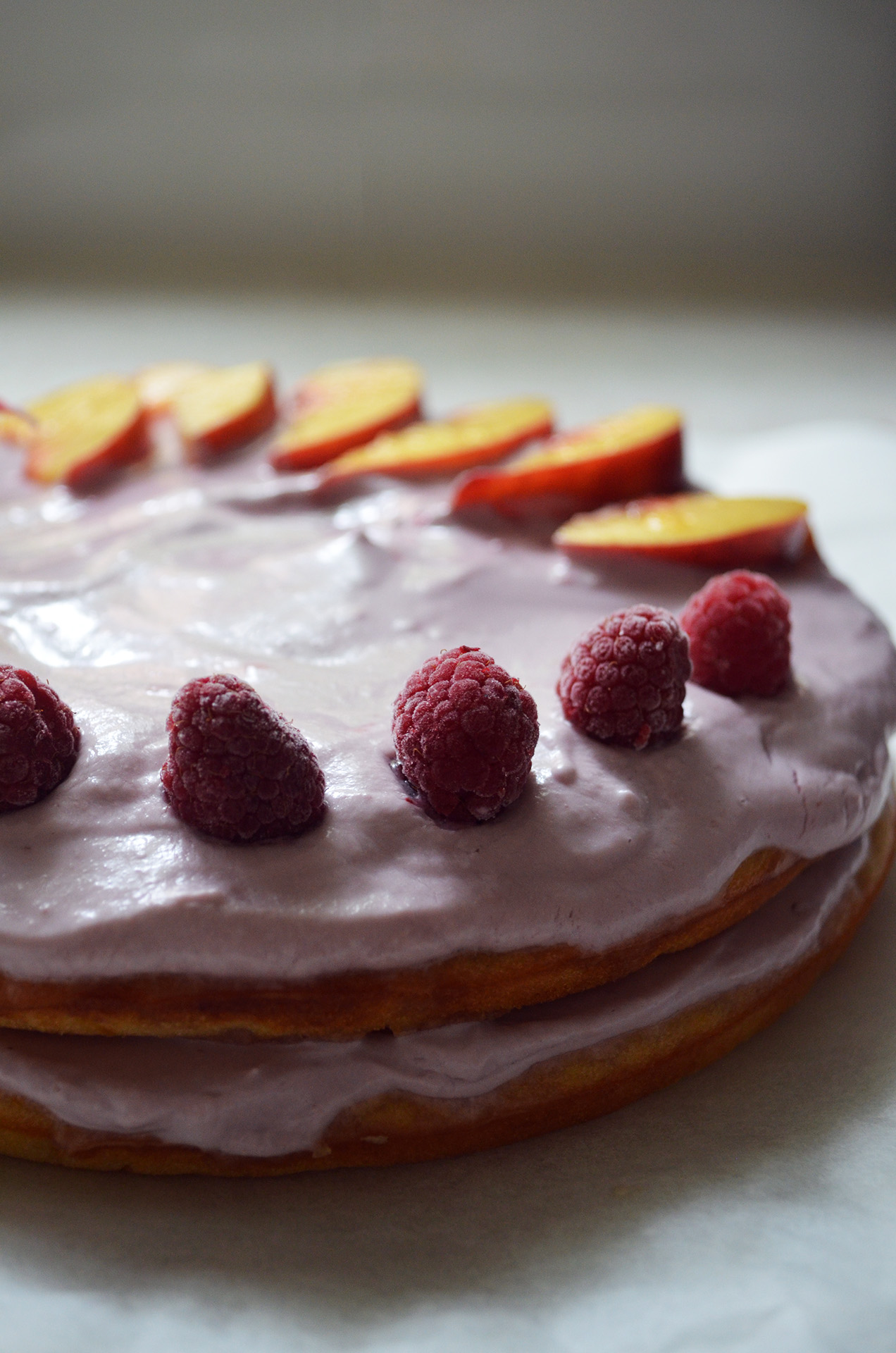 The cake tastes like peaches, sweet and tart at the same time. There definitely isn't an overwhelming tartness to it, but given the low amount of sugar in this recipe (1/3 cup rice malt syrup), the sweetness isn't all you notice either.
Also, in an effort to make a cumbersome-free cake, the resulting recipe turned out Vegan. And soft, very soft… (meaning you'll have trouble knowing when to stop eating).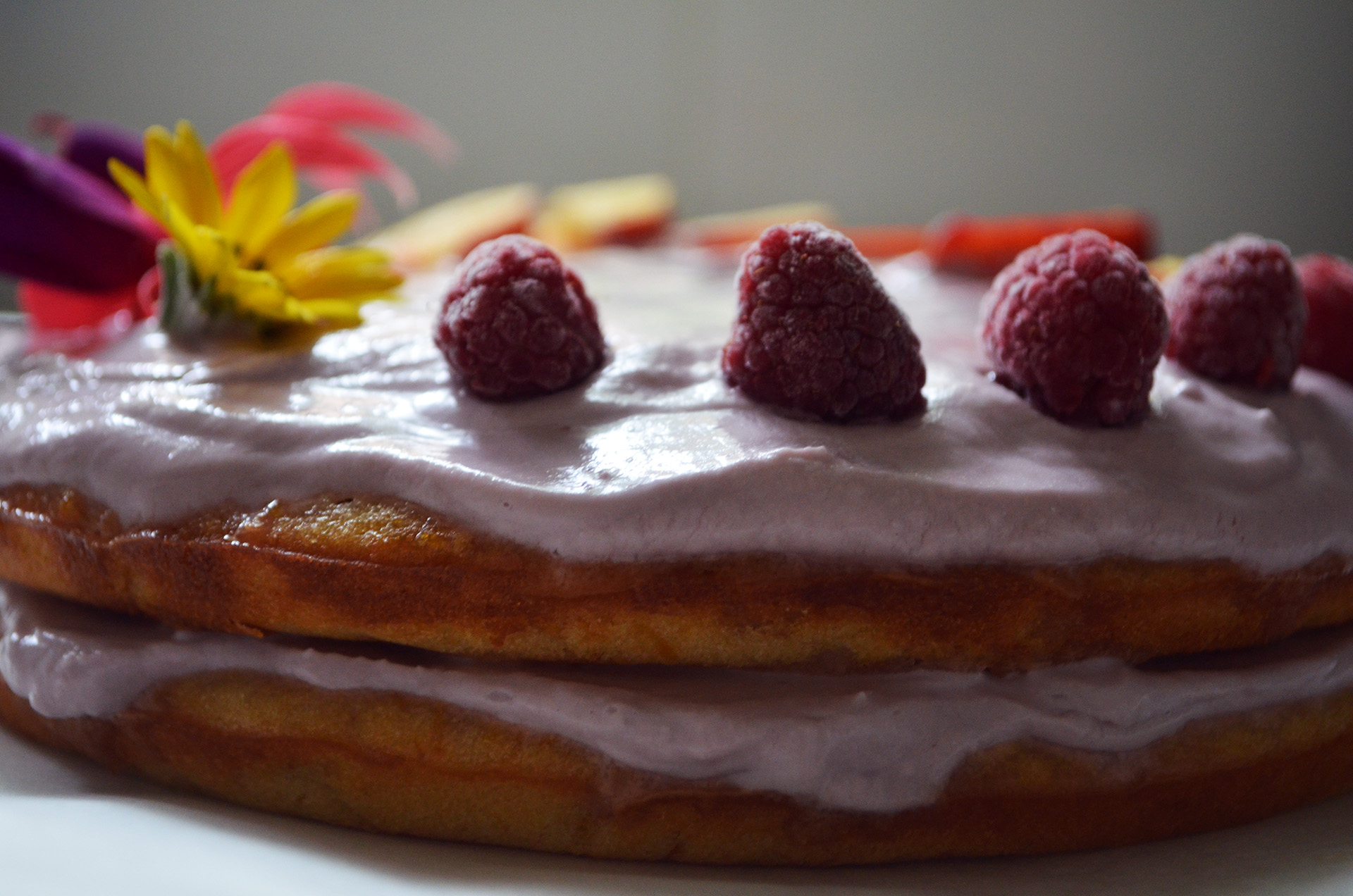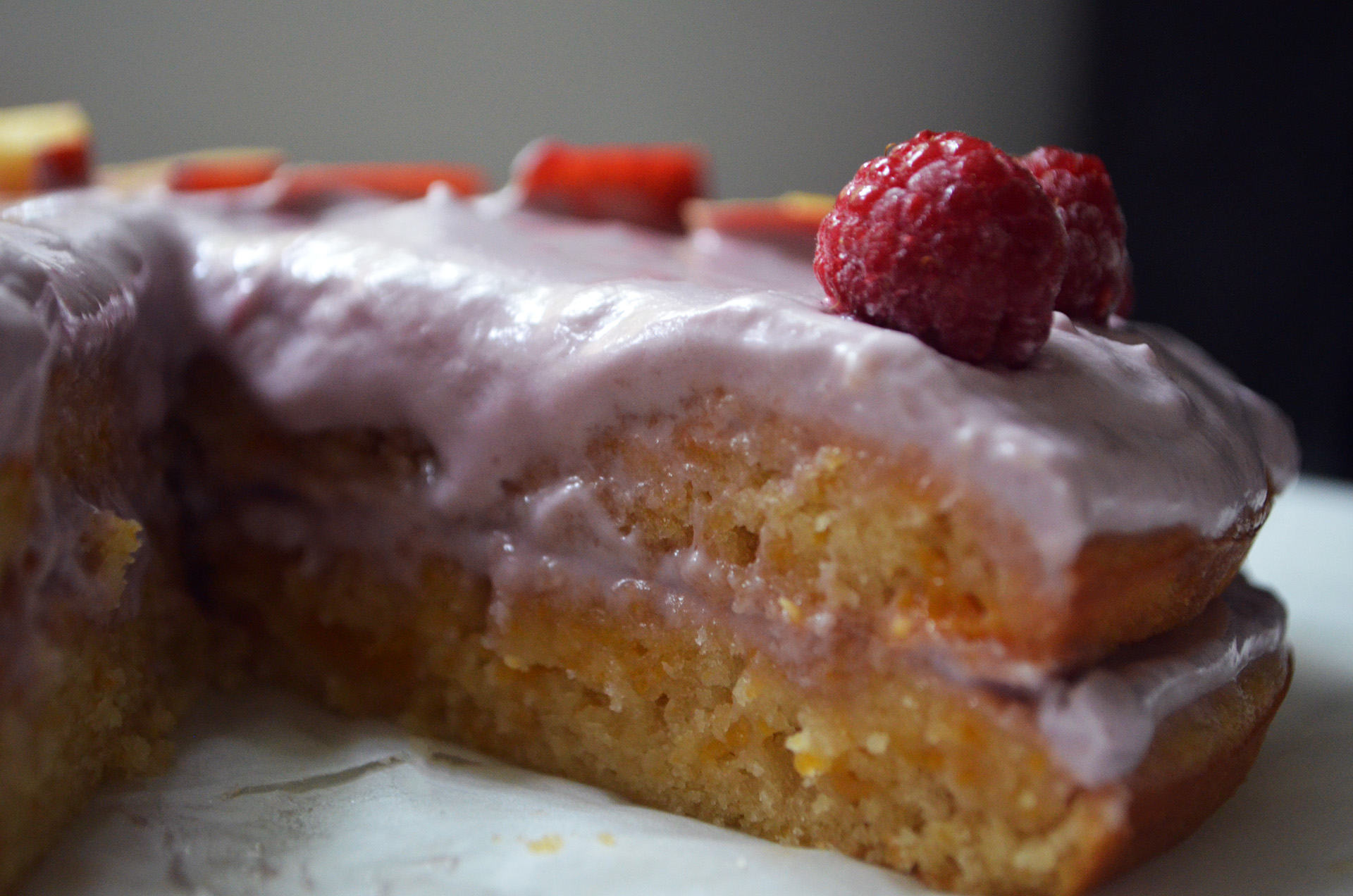 A wedge of wet sunlight.
Ingredients~
1 2/3 cups all purpose flour
1 can unsweetened peaches (about 1 cup chopped)
1/3 cup rice malt syrup
1/3 cup soft Earth Balance or regular butter
2 tsps lemon juice
1/2 tsp vanilla extract
1 1/4 tsps baking powder
Pinch of ground rock salt (scant 1/4 tsp)
Instructions~

Preheat oven to 180 C/350 F
1. Drain can of peaches and roughly chop them into 1/2-1/4 inch pieces. Meanwhile, whip the butter in a large bowl until creamy. Add the syrup, lemon juice, and vanilla extract and blend. Once well combined, stir through the peaches.
2. Combine the flour, baking powder, and salt in a separate bowl and add to the wet ingredients. Line two round cake pans with parchment paper and Earth Balance/butter and pour half of the batter in each one. Since each layer of cake is fairly thin, you may have to spread the batter out a bit in the pan to ensure an equal width all the way around. Cook for 18-23 minutes, or until golden in color and the center does not wobble when moved.
3. Allow the cakes to cool before layering with frosting or whipped cream, both of which you can easily color at home with the juice of strained fruit purees (I used 2-3 tbsps of raspberry juice to give my coconut whip cream a lavender color).