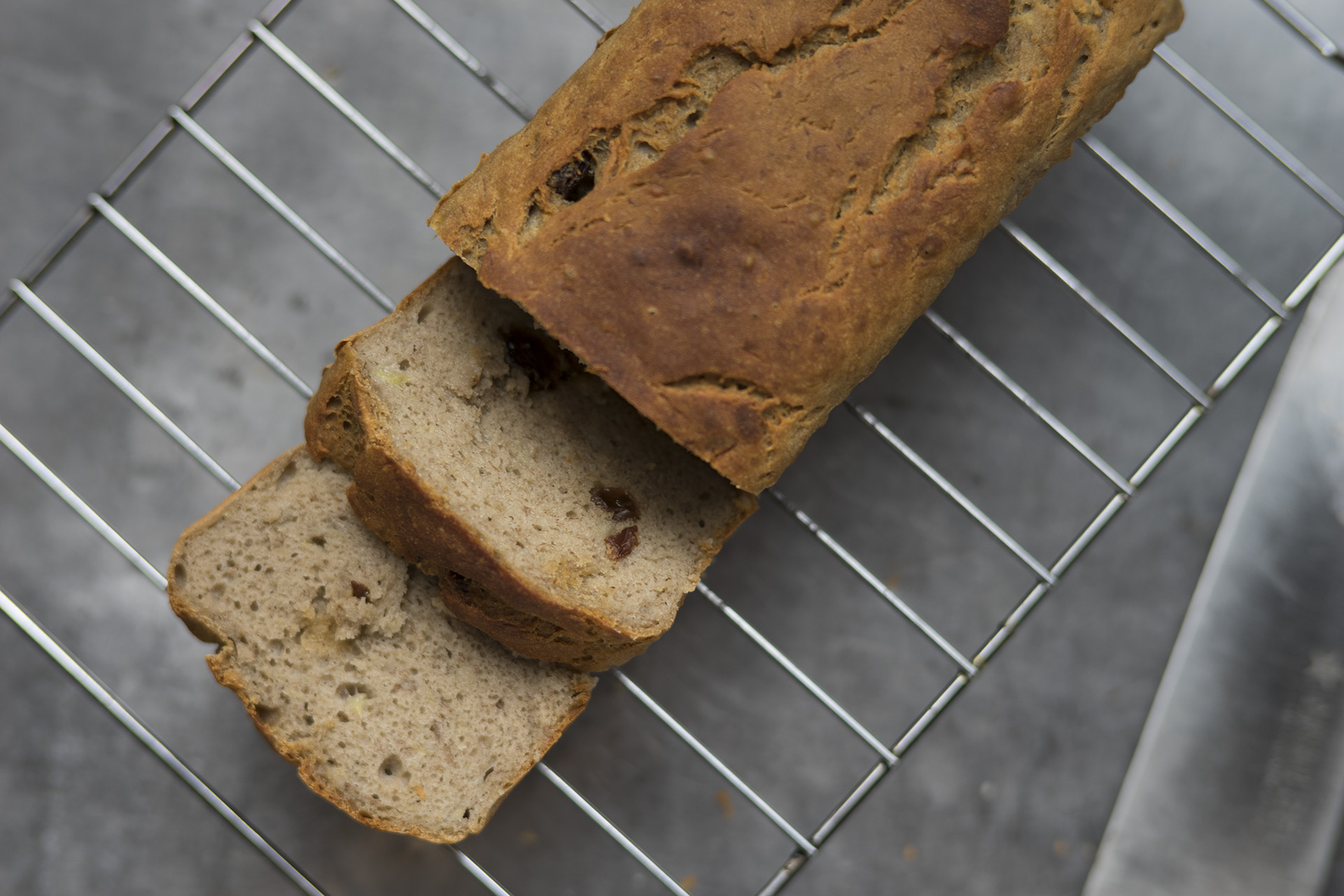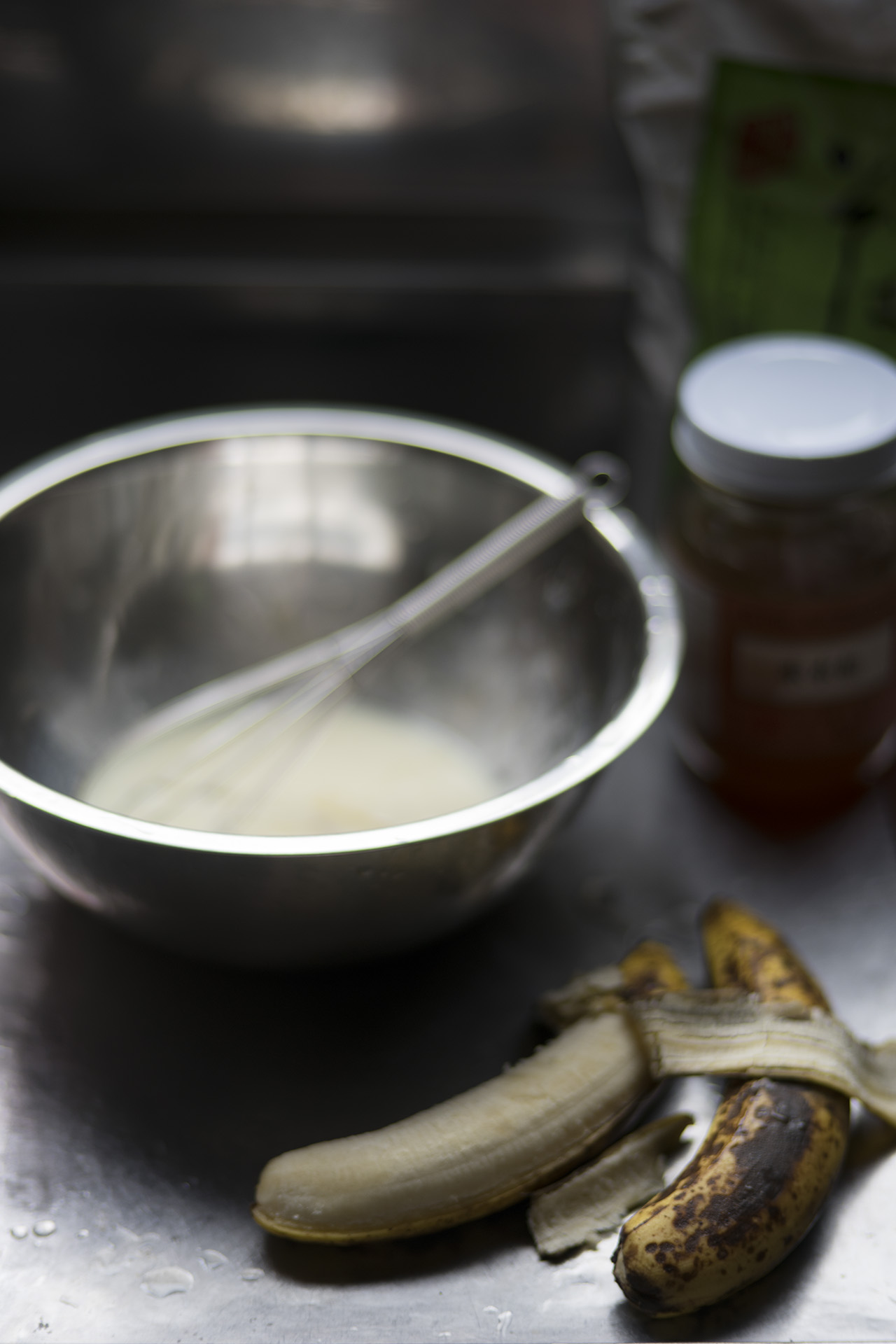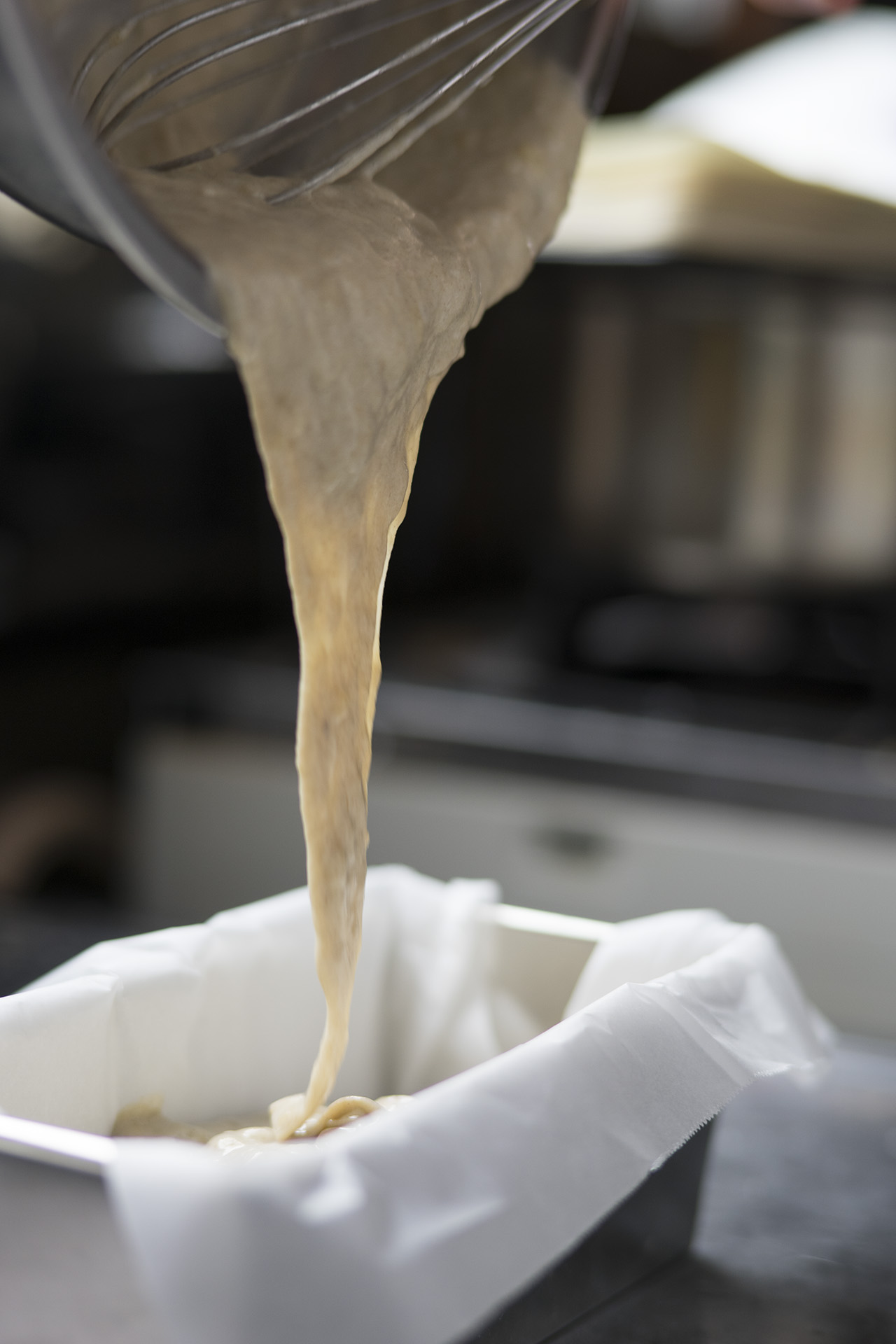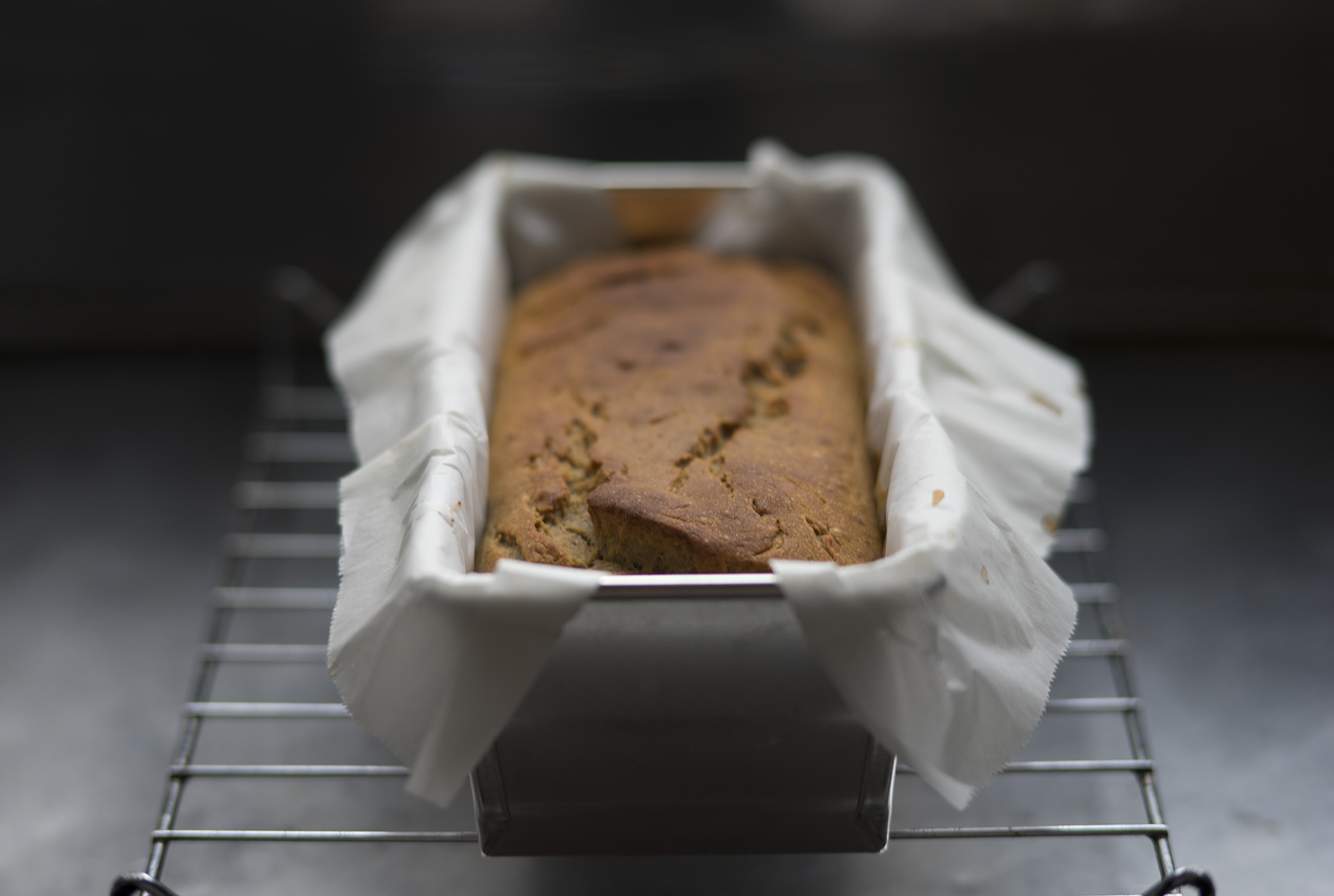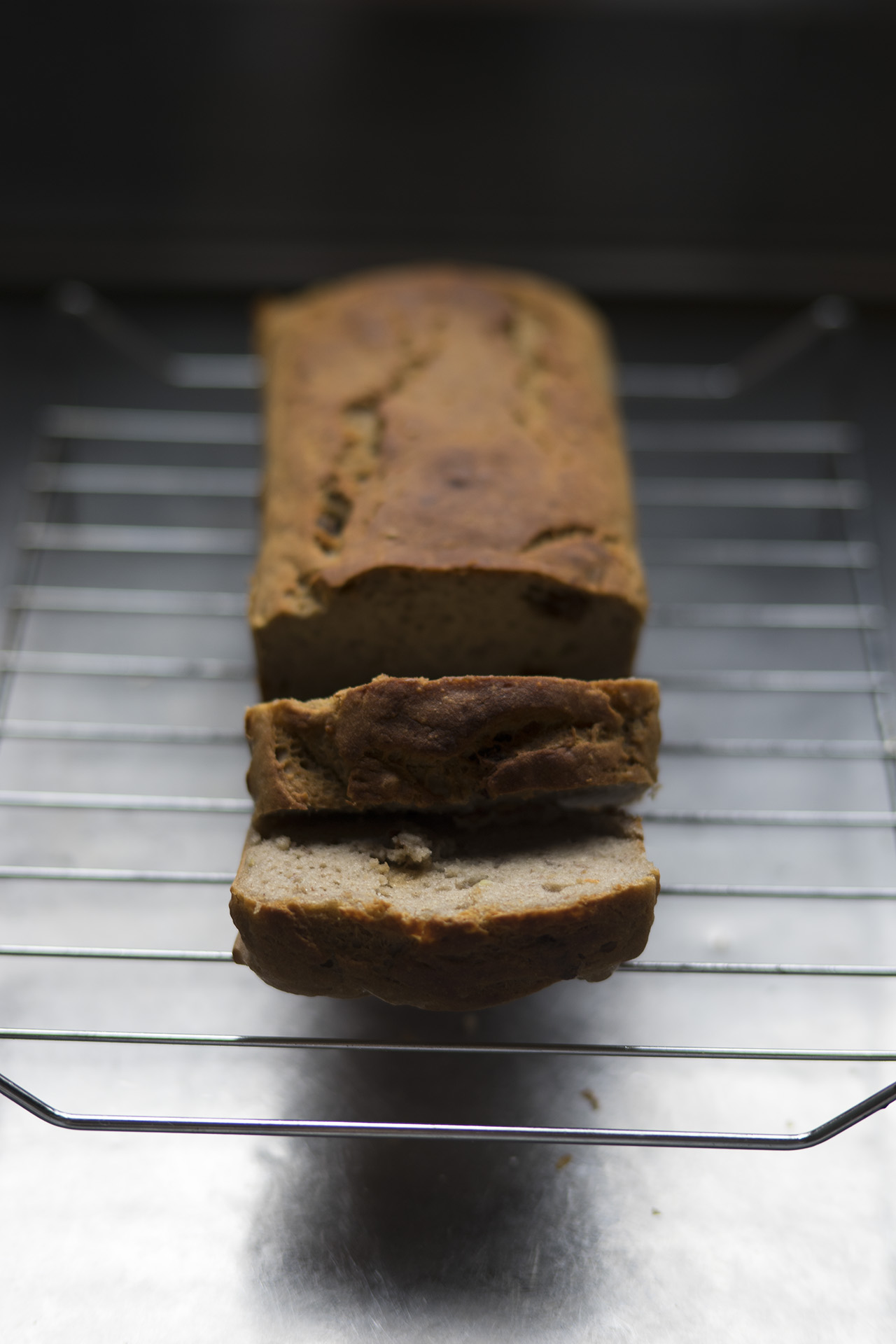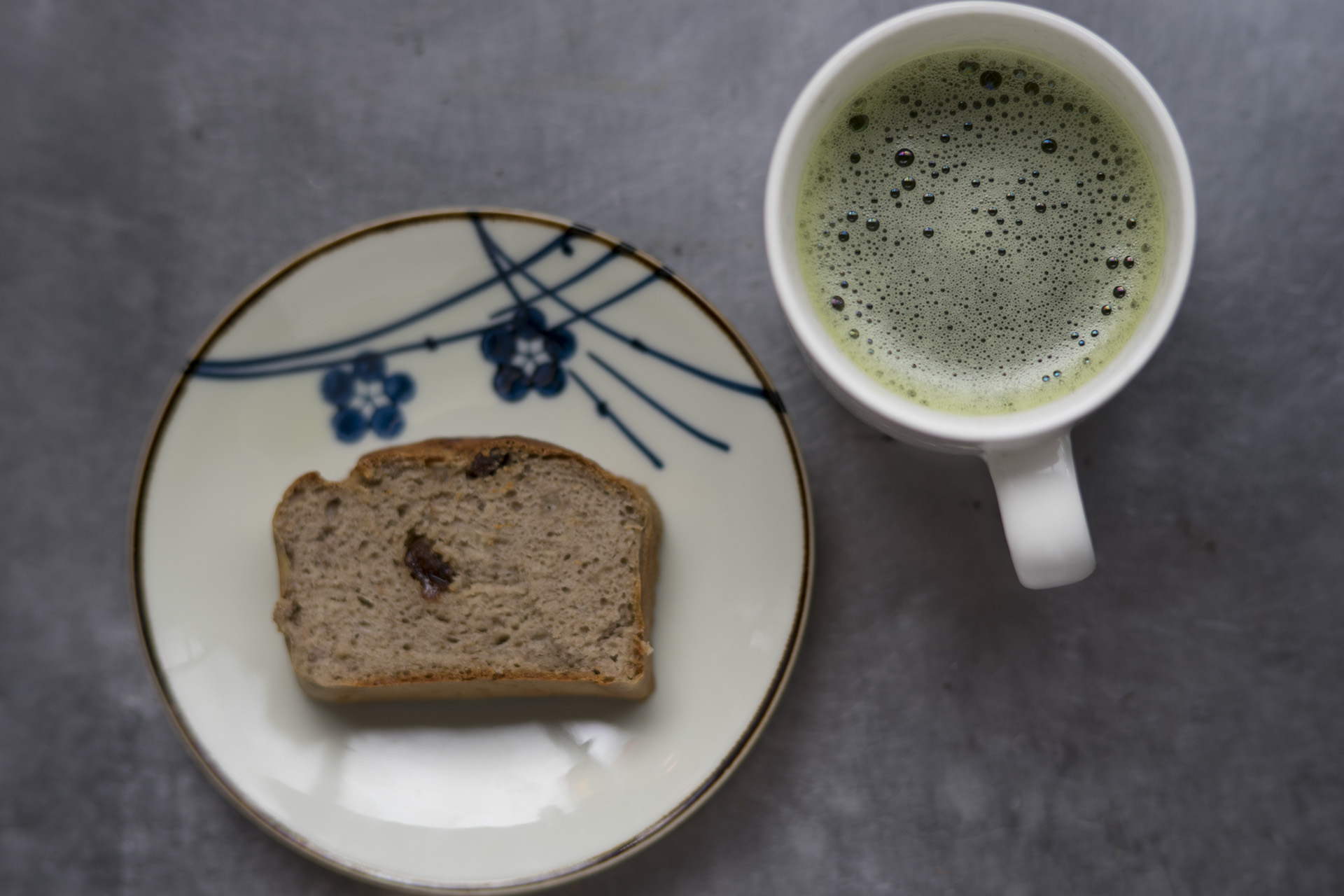 Ingredients~
Makes one small loaf or about 7 inch thick slices 
3/4 cup buckwheat flour
1/4 cup vegan buttermilk*
2 small very ripe bananas, mashed
2 tbsps rice malt syrup (add another tbsp for a sweeter bread, but reduce the milk accordingly)
1/2 tsp vanilla extract
Scant 1/2 tsp baking powder
Pinch of baking soda (about 1/8 tsp)
Dash of salt
1/3 tsp cinnamon (optional)
1/3 cup raisins, chocolate chips, chopped nuts, etc.
Instructions~
Preheat oven to 180 C/356 F
1. Mash bananas and add them to a large bowl with the buttermilk. Stir in the rice malt syrup and vanilla extract until a slightly lumpy mixture forms. In a separate bowl, whisk together the flour, baking powder and soda, salt, and cinnamon if using. Add the dry ingredients to the wet, stirring until well combined and the batter has a fairly gooey/slimy consistency (it won't be gross for long). Finish by stirring in the dried fruit, chocolate, and/or nuts. Bake for 45-55 minutes, covering the top with foil after about 30 minutes or when the bread has browned enough. Allow to cool and firm up before slicing and serving.
*To make vegan buttermilk simply add 1 1/2 tsps fresh lemon juice to a measuring cup and pour in soy/nut milk until it reaches the 1/4 cup line. Wait for 5-10 minutes as it curdles and thickens up. This hack was discovered here.