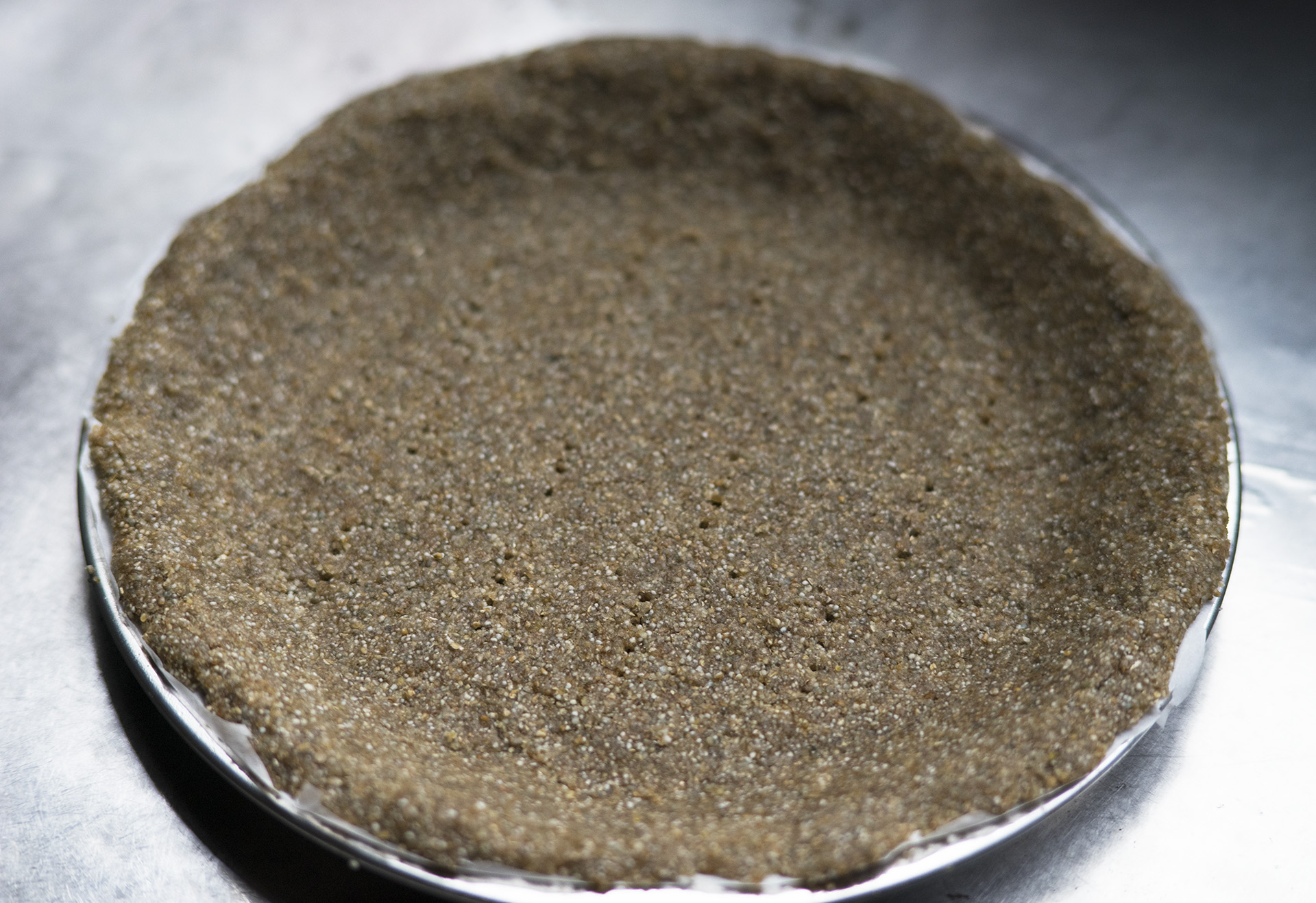 A hearty rye pie crust; a pie crust made with heart, for the heart. "Rye Pie" is fun to say. It's also fun to make because it's a little out of the ordinary. To be honest, I thought I had purchased spelt flour, not rye, so upon combining the ingredients and beginning to knead the dough, I realized that kneading wouldn't be possible and that my spelt flour was definitely some other guy. I found the receipt from my flour purchase, did a little online translating, and discovered that the spelt dough I was excitedly anticipating in pie crust form was actually an imposter called rye. I wasn't sure if the crust was going to work out, given that I knew nothing about baking with rye (other than: DELICIOUS DARK GERMAN BREAD), but I proceeded with the crust-making anyway.
So, how did it go? How did sly rye fair in a pie? Simply put: do it. Make the same, but hopefully for you, conscious and purposeful, mistake and bake with rye. Make a loaf of bread, okay, sure, yummy no doubt, but everybody knows rye is for bread. Instead, get a little jiggy with it, go a little ham (only in metaphors, of course), and press it into a pie pan. Bake it until firmer and noticeably darker and fill it up with sage mushrooms and mashed potatoes or, better yet, a sweet and tangy cherry filling. There's definitely a cherry rye pie on my horizon. This crust may sound unusually good for you, but it's far, far from tasting like cardboard. Sure, it's not a standard, white and buttery, flaky crust, but that's the beauty of it. This rye pie is different and a whole lot better for you. Do I sound like your mom? Good, that means I'm probably saying the right things.
Rye is a powerhouse grain. One cup of rye flour contains 11 g of protein, 12 g of dietary fiber, 16% of your rda of magnesium, 15% of vitamin B-6, 14% of iron, and 10% of potassium. For the same serving, white flour offers 10 g of protein, 2.7 g of fiber, 5% of your rda of magnesium, 0% of B-6, 6% of iron, and 3% of potassium. It's clear who comes out on top. I'm not anti white flour, but I am all for swapping it out with more nutritious and flavorful flours when the opportunity presents itself. Luckily for me, white flour can almost always be replaced. This pie crust would probably accompany the word 'rustic' in a visual dictionary; there are no fancy ingredients and no heaps of butter or sugar. Instead, there is rye flour, olive oil, salt, water, and a dark, texturally pleasing, biscuit-esque pie crust as a result. I used whole grain rye flour, which is very coarse and contains the bran, germ, and endosperm of the rye kernal. Finer rye flours, such as light or medium rye, probably wouldn't churn out the same pie crust, seeing as they lack the deep flavor and rough texture offered by the whole grain, but nonetheless, slightly more refined rye would still be a step above plain ol' all-purpose in the creativity and health departments.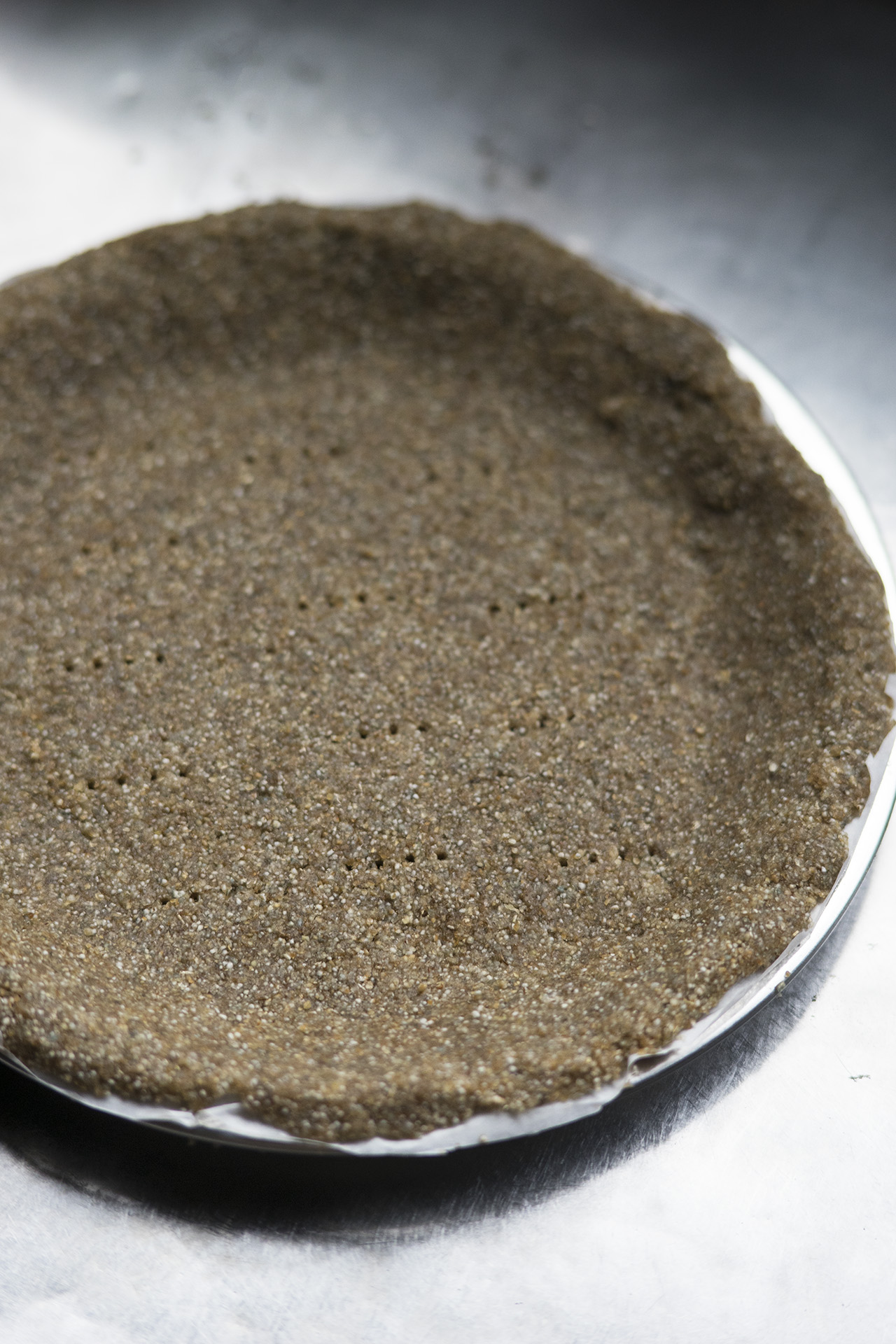 Looking at this crust awakens the cow girl in me; I want to swing onto a horse and ride through prairies with a wagon full of rye pie tugging along behind me.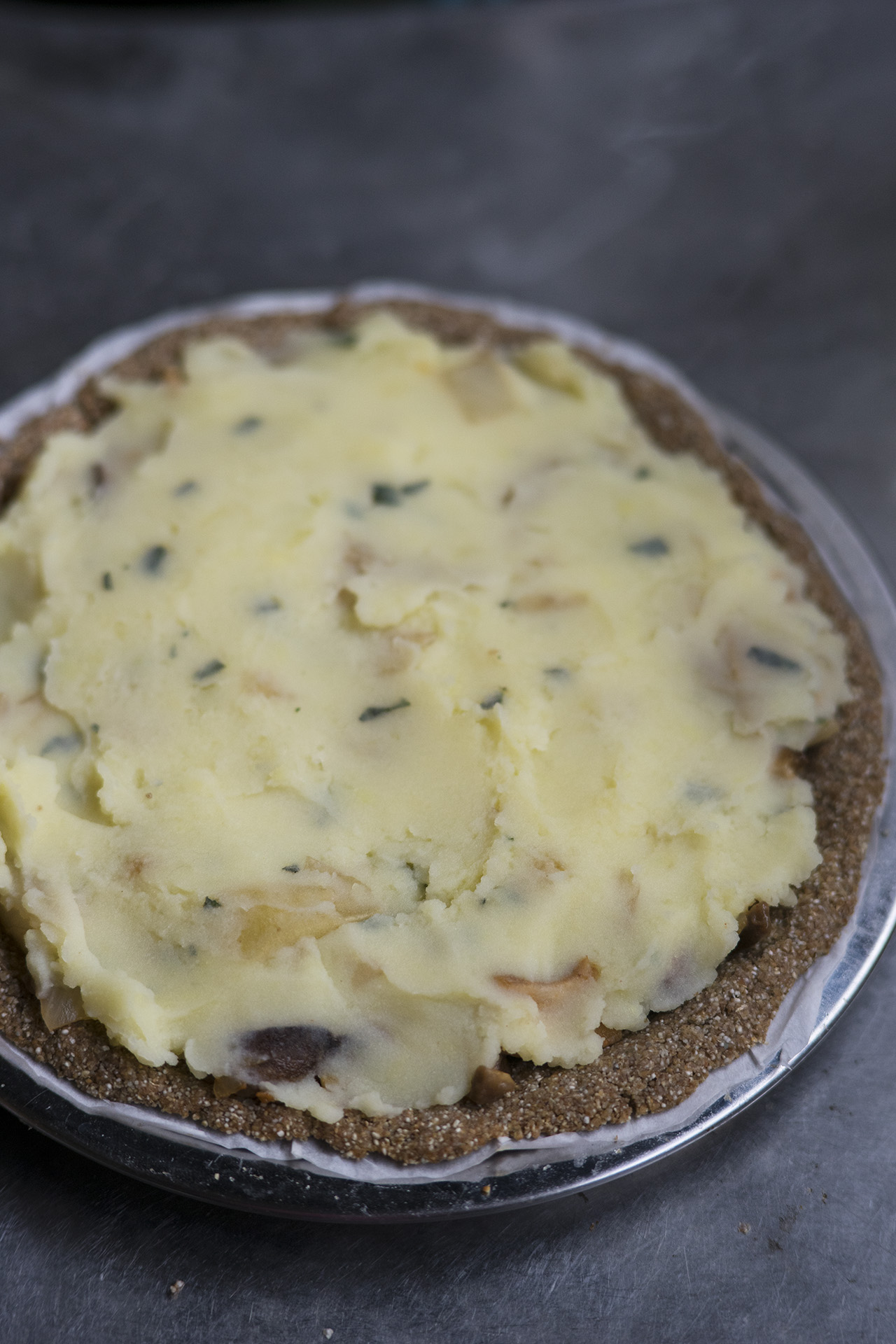 Ingredients~
Makes enough dough for one 7-inch pie crust 
1/2 cup wholegrain rye flour
1/2 cup all-purpose flour
1/3 cup olive oil (chilled in the freezer for up to an hour until sludgy)
Scant 1/2 tsp rice or apple cider vinegar
Scant 1/4 tsp table salt
1-3 tbsps ice cold water
Instructions~