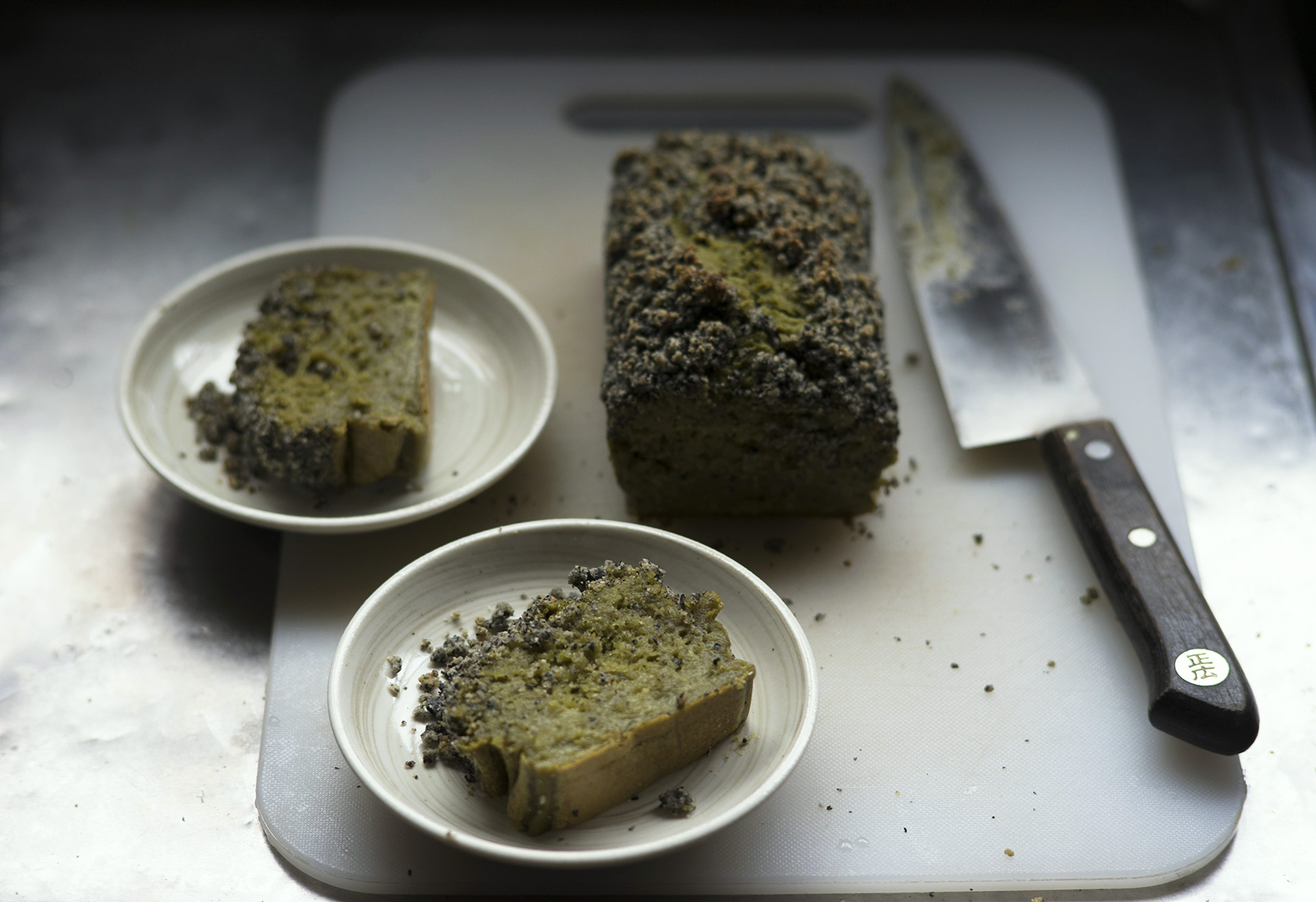 In elementary school I had a hand in making Oobleck's green goo. It was the fourth or fifth grade and as a science experiment we created the famed substance from Dr. Seuss' book, Bartholomew and the Oobleck. It was clearly a worthwhile venture, given that I remember it to this day. As I stirred together the green batter for this loaf this morning, the Oobleck pathways in my brain were activated, and I was suddenly overcome with a strange, but familiar, childish desire to dunk my hands in and feel the sliminess.
I didn't end up creating the mess that usually accompanies the green goo, but I did direct my Oobleck-inspired excitement and energy into this loaf of rice flour matcha cake/bread.
Sometimes baking can get a little dreary. There isn't much variation on the color spectrum, as flour can only offer white, brown, or somewhere-in-between shades. Synthetic food dyes could insert themselves into the discussion here, but I'm not interested in them because of what they usually contain. It's true that freeze dried fruit can be blended into a highly concentrated fine powder which can then be used to dye batter, but that tends to get a little expensive and would require an online purchase here in Tokyo. So what do you do when it's 6 AM and you want some color on your breakfast plate? A tangy green apple won't cut it. Enter matcha.
Matcha is my go-to baking ingredient when I'm bored of the same ol' white and brown. I try to preserve it's novelty by using it scarcely, but here in Tokyo just about every sweet thing has been turned green; ice cream, mochi, every pastry to ever exist, they all have a little Oobleck in them. Sometimes I give in to the temptation emanating from a vibrant green bread bun or donut, but usually, the store-bought bready products that meets my taste buds are shockingly sweet and difficult to enjoy. In an effort to eliminate the former cloud of too sweet or to eat, I whipped together this little green loaf fit for a tea party.
This loaf is a much healthier version of the green treats I come here in Tokyo; I decided to sweeten it with two ripe bananas and a little dash of rice malt syrup, and my prevailing love for mochi inspired me to incorporate rice flour into the batter and an awe-inducing black sesame streusel on top (the streusel really is that good). Given that Japan is the birthplace of matcha and gooey glutinous rice sweets, I think it's was only appropriate that I married these ingredients together and made this loaf. They are truly meant to be.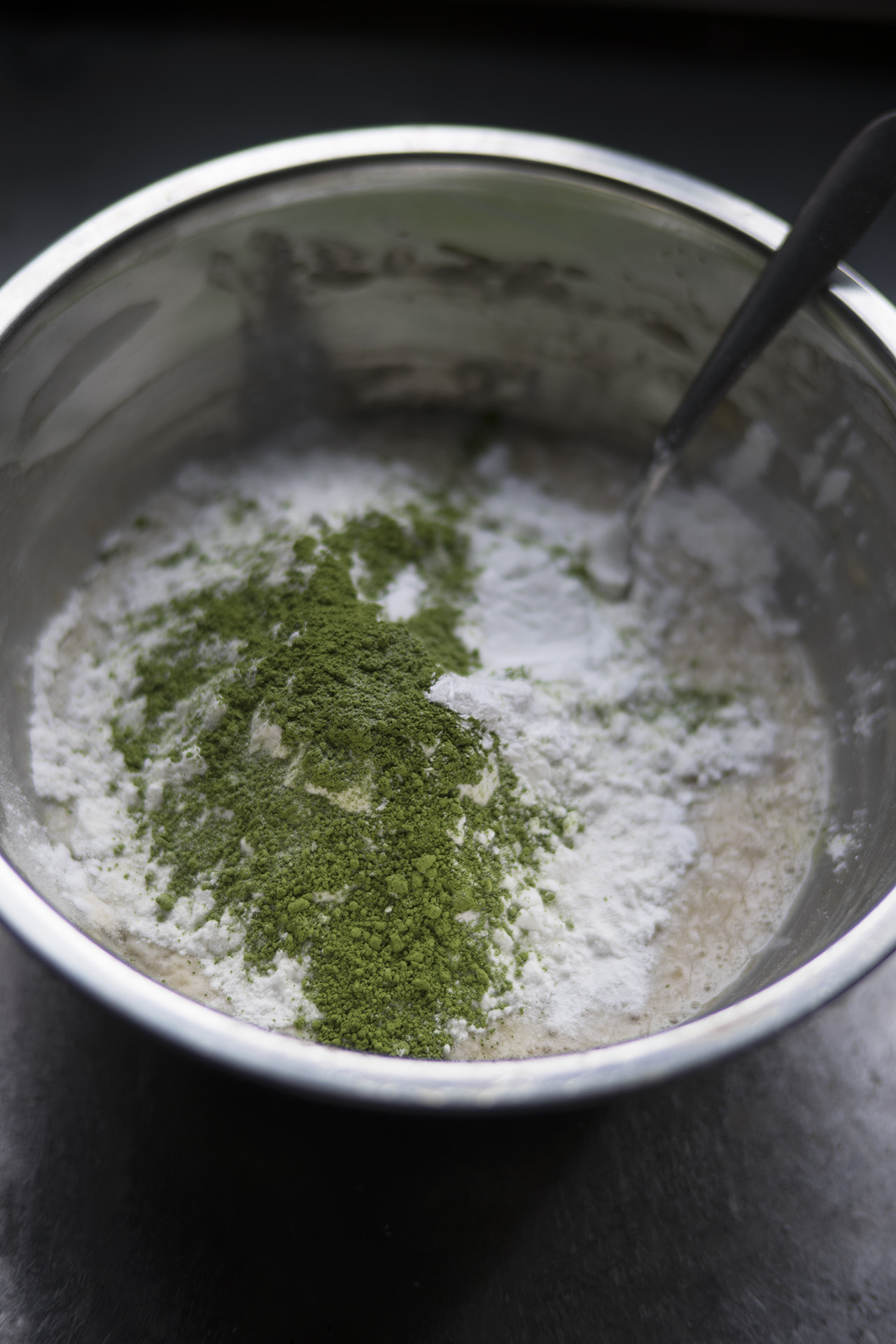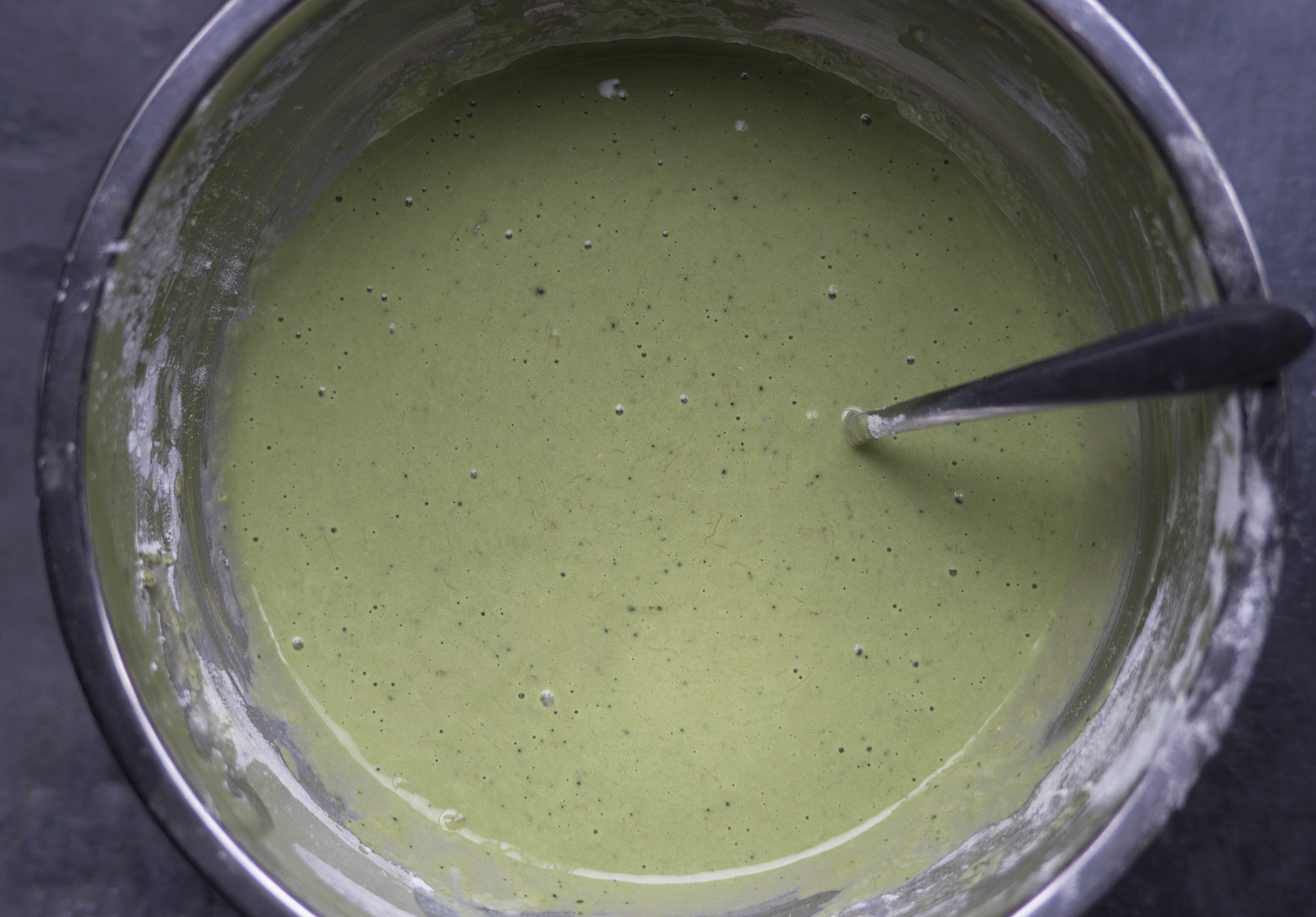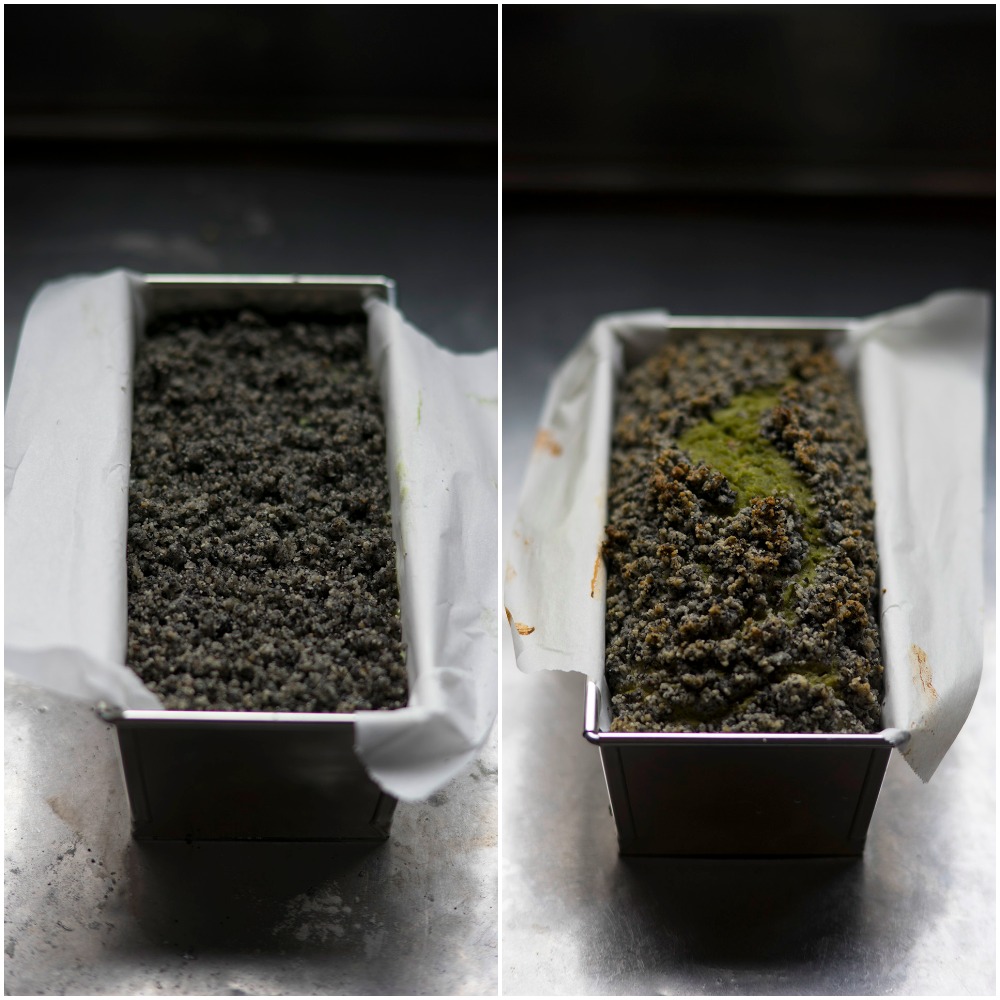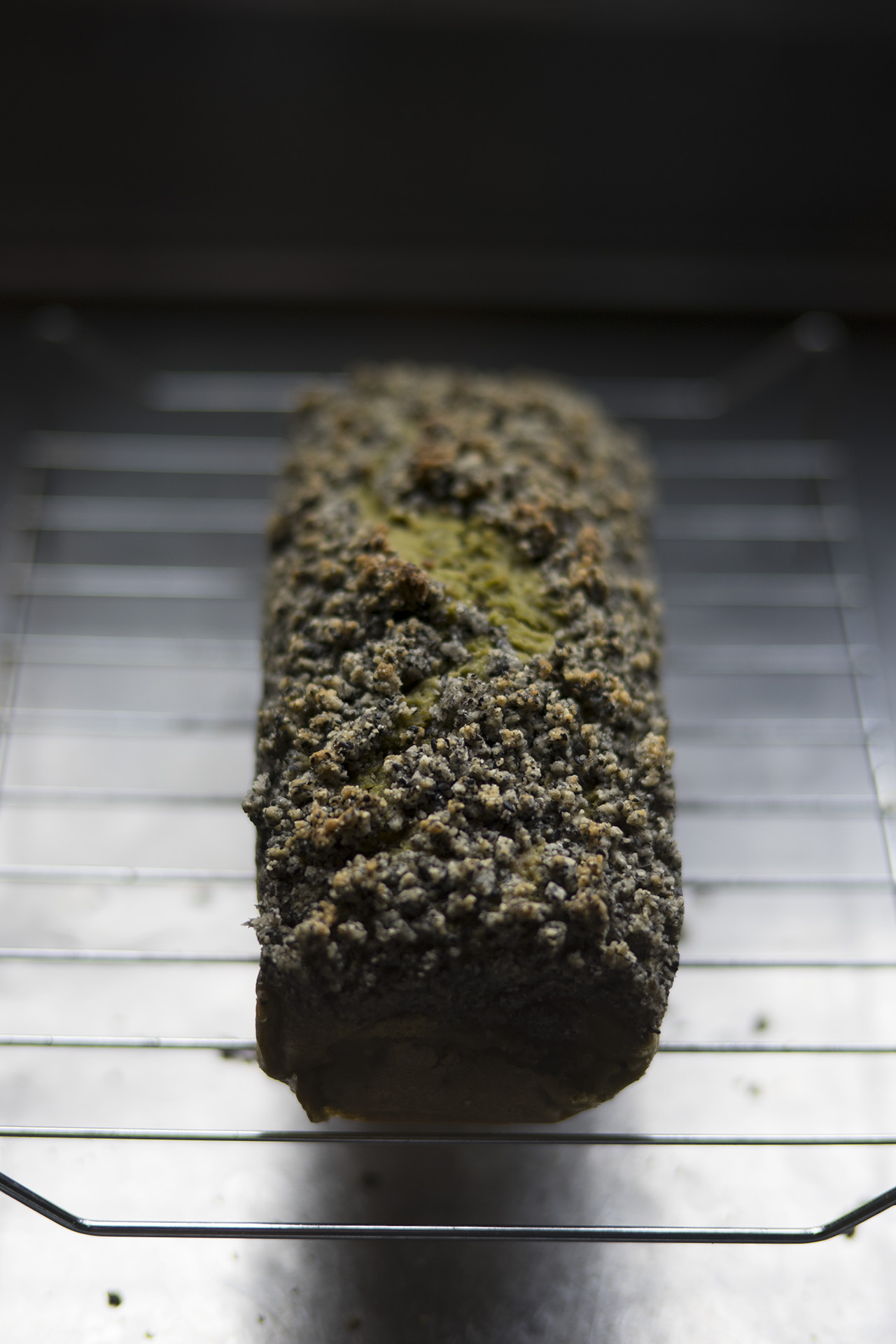 Ingredients~
Makes one small loaf or about 7 inch thick slices
Loaf:
1 cup white rice flour
1 1/2 medium bananas or about 3/4 cup mashed banana (very spotty and ripe)
2 tbsps coconut oil, soft/melted
1/2 tsp vanilla extract
1 1/2 tsps matcha powder
1/2 tsp baking powder
Scant 1/4 tsp baking soda
Pinch of salt (about 1/8 tsp)
Black Sesame Streusal:
2-3 tbsps ground black sesame
2 tbsps white rice flour
1 tbsp vegan butter or coconut oil, melted
1 tbsp rice malt/maple syrup