Salted caramel makes me swoon. And cry tears of conflicted joy. Conflicted because I simultaneously recognize the perfection and fleeting nature of salted caramel. All salted caramel gets eaten… eventually… that's a fact of life. It's not meant to last forever. If it did, well, it would be McDonalds french fries and that certainly would not be worth writing to you about. Instead, here I am, eagerly writing to you about the mmmm-inducing tastiness that is salted date caramel. Yes, dates. Gooey medjool dates with not a trace of white sugar in sight. Instead of swabbing away at the date caramel with my grubby fingers until it was all gone, I managed to gather up some self-control and whisk together melted cocoa butter and cacao powder. And a little pinch of salt because it somehow brings everything together, doesn't it? Or maybe I just enjoy sprinkling it a little too much. Either way, I encased the sweet umami caramel in the bittersweet chocolate mixture and allowed the little creations to chill in the freezer for less than half an hour. It's really that easy. You do a little mixing and a little pouring and maybe a little dancing, and as if that isn't all fun enough, you get to top each treat with a cute little pretzel. And a pinch of flaky salt, if that's your thing.
I get super excited by the idea of caramel. Knee-jerking, cavity-inducing caramel used to catch my eye, but I've since found a better caramel pal who actually has my health and happiness in their best interest. If you didn't already know, dates are gooey caramel in whole fruit form. I had to learn to say no to a lot of tasty things when I made the transition to healthier, more whole foods based eating, but I've since learned that caramel does not have to be one of those things. There is caramel that tastes like pure white sugar, and then there is caramel that's a little softer around the edges, allowing you to enjoy the sweetness indicative of caramel without feeling overwhelmed by it.
Dates are packed with fiber and a host of other nutrients, but they also offer up a unique, subtle flavor that can't be found in conventional caramel. Sure, the shade of date caramel might not be as mouth-gapingly wonderful as 'caramel colored' caramel, but if you approach it with wide-stretched arms, it may hug you back! I truly hope it hugs you back. And that your embrace lingers for a little longer than you had anticipated. There are very few things more enjoyable than being struck by a wave of amazing flavors. When a chocolate caramel cup contains the perfect balance of sweet and salty, it's impossible not to lose yourself (if only for a handful of seconds) in a state of wonderful stupor. And when those seconds are over, and you're about to indulge in bittersweetness (in both senses of the word), you quickly realize that you intelligently made 5 cups, not a lonely single one, and you find yourself in a caramel umami dream all over again. And you see me there, too! It's nice to finally meet you.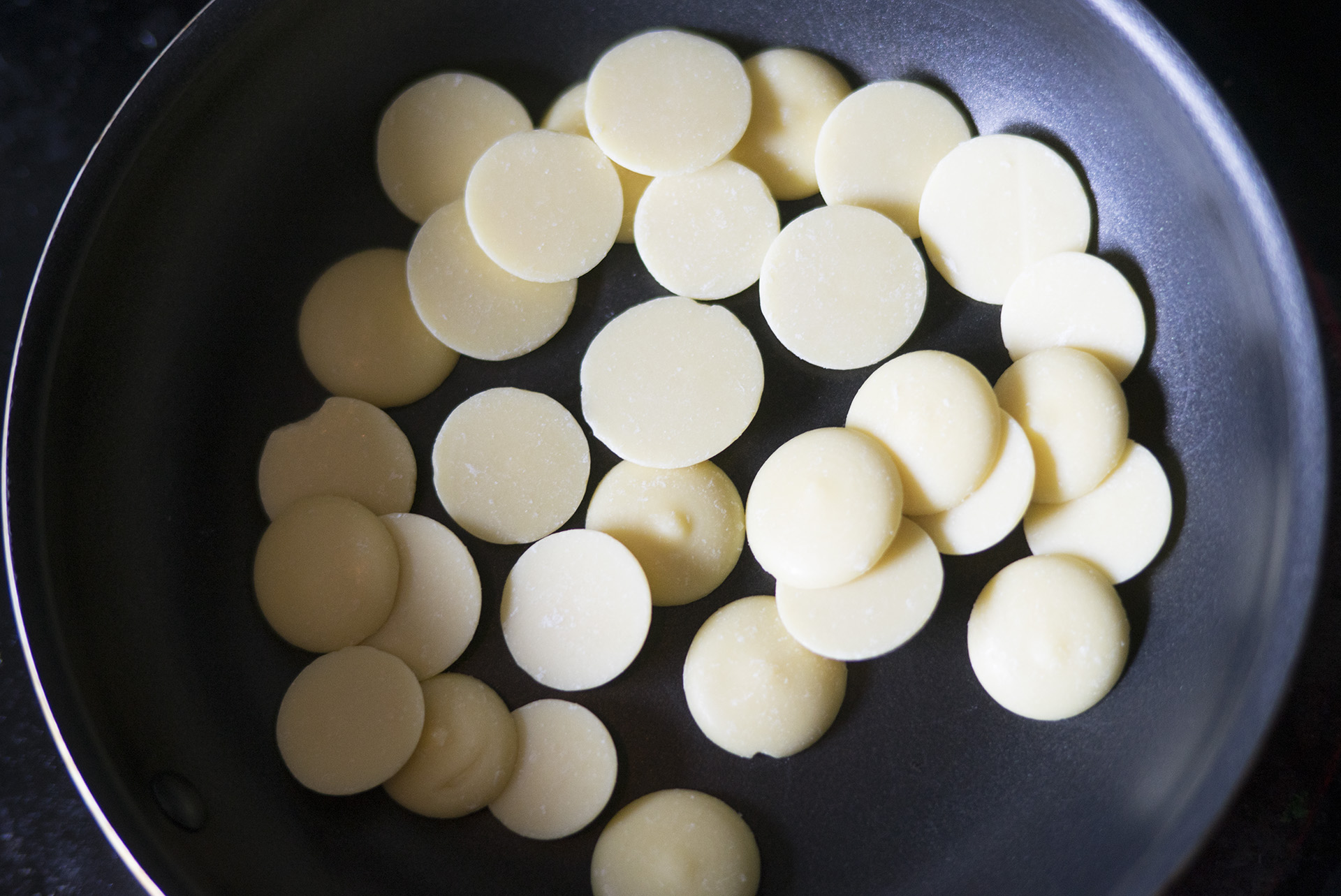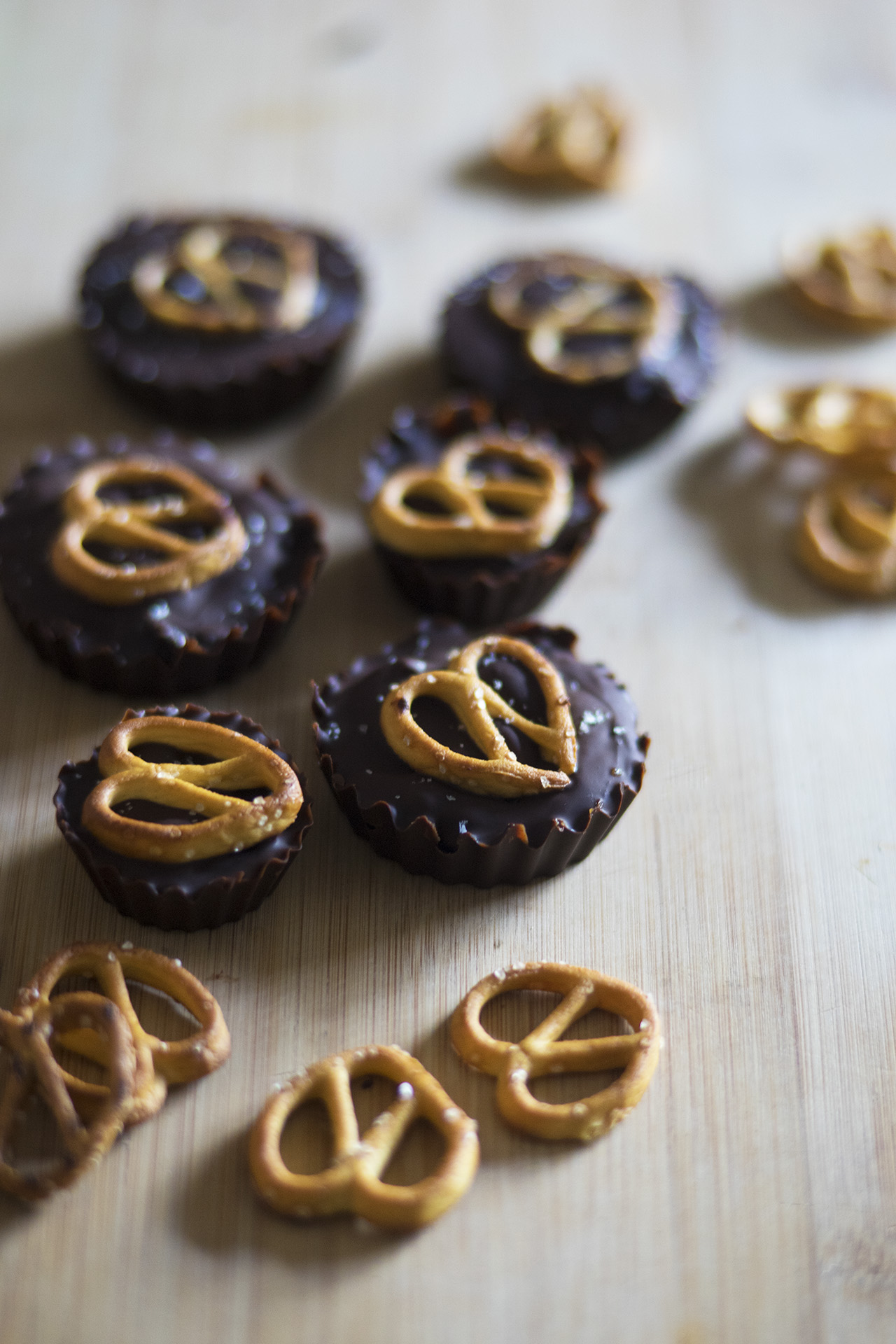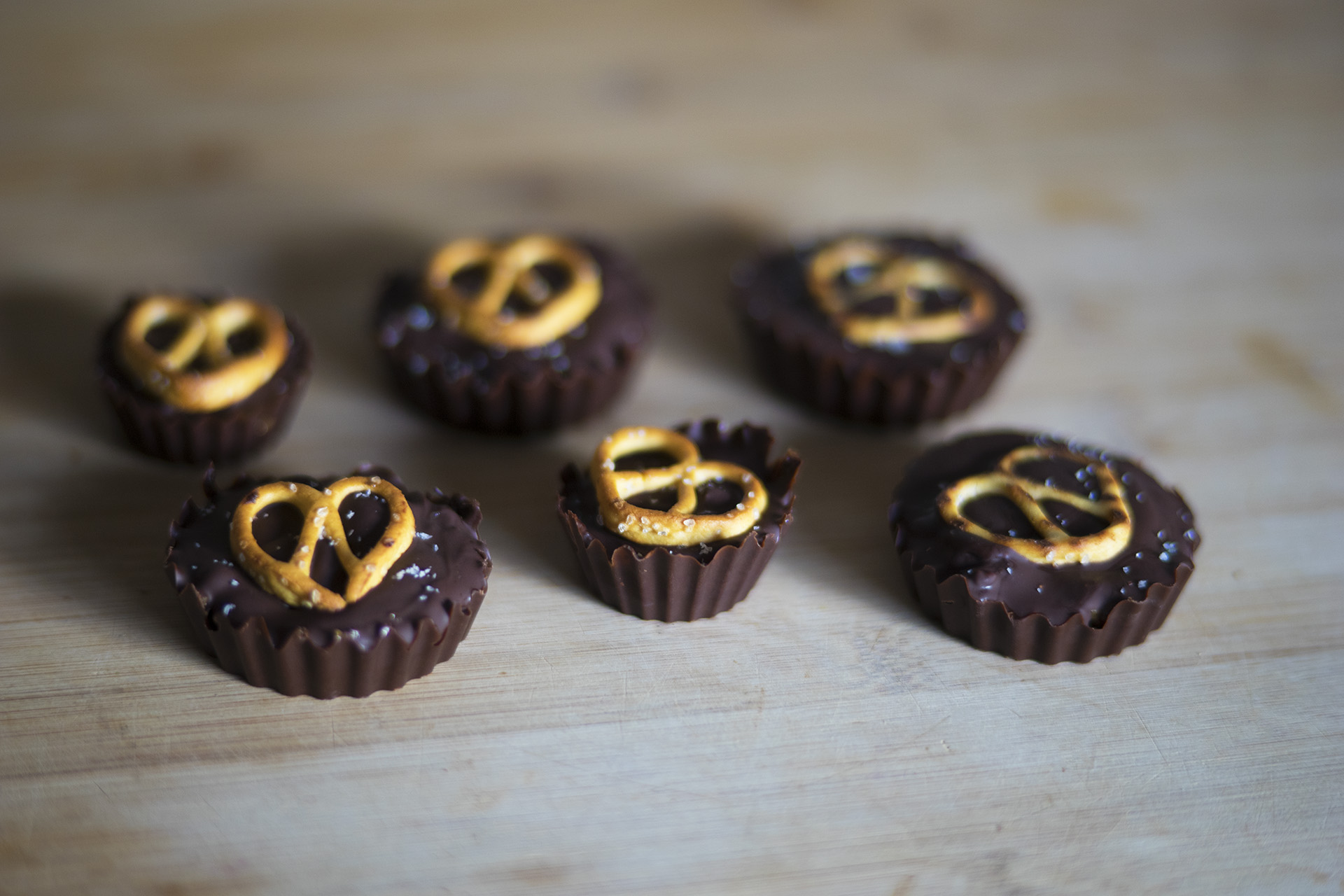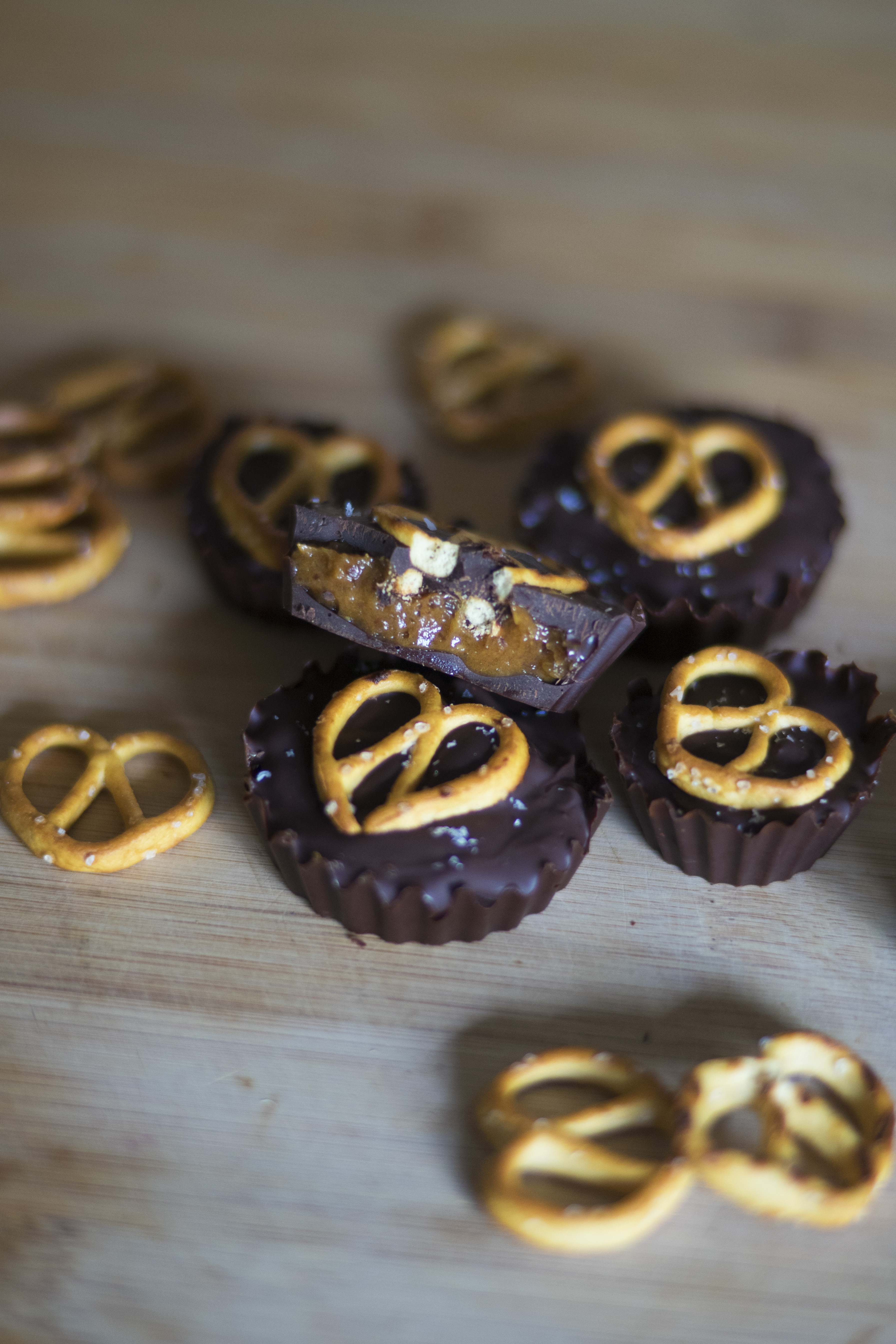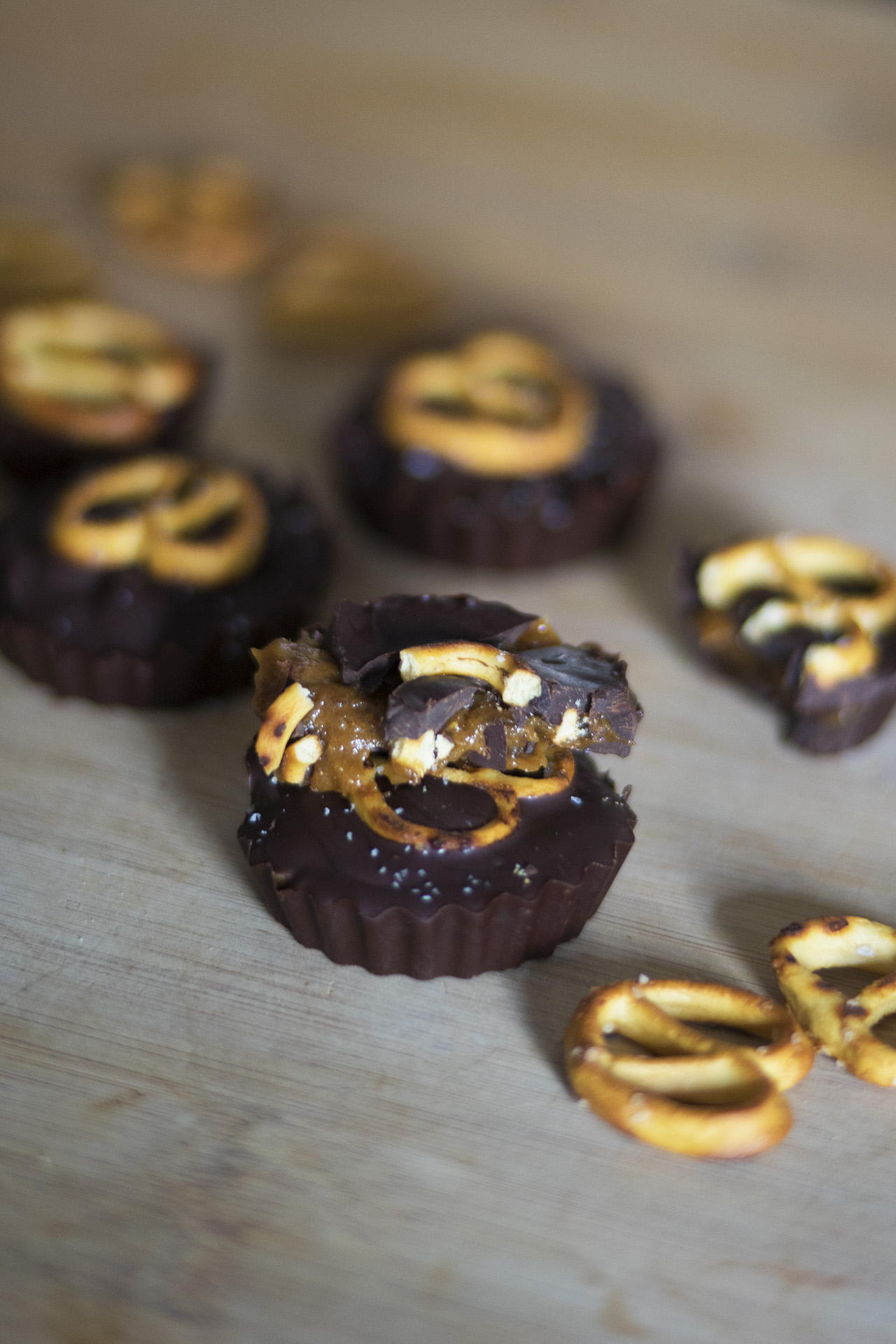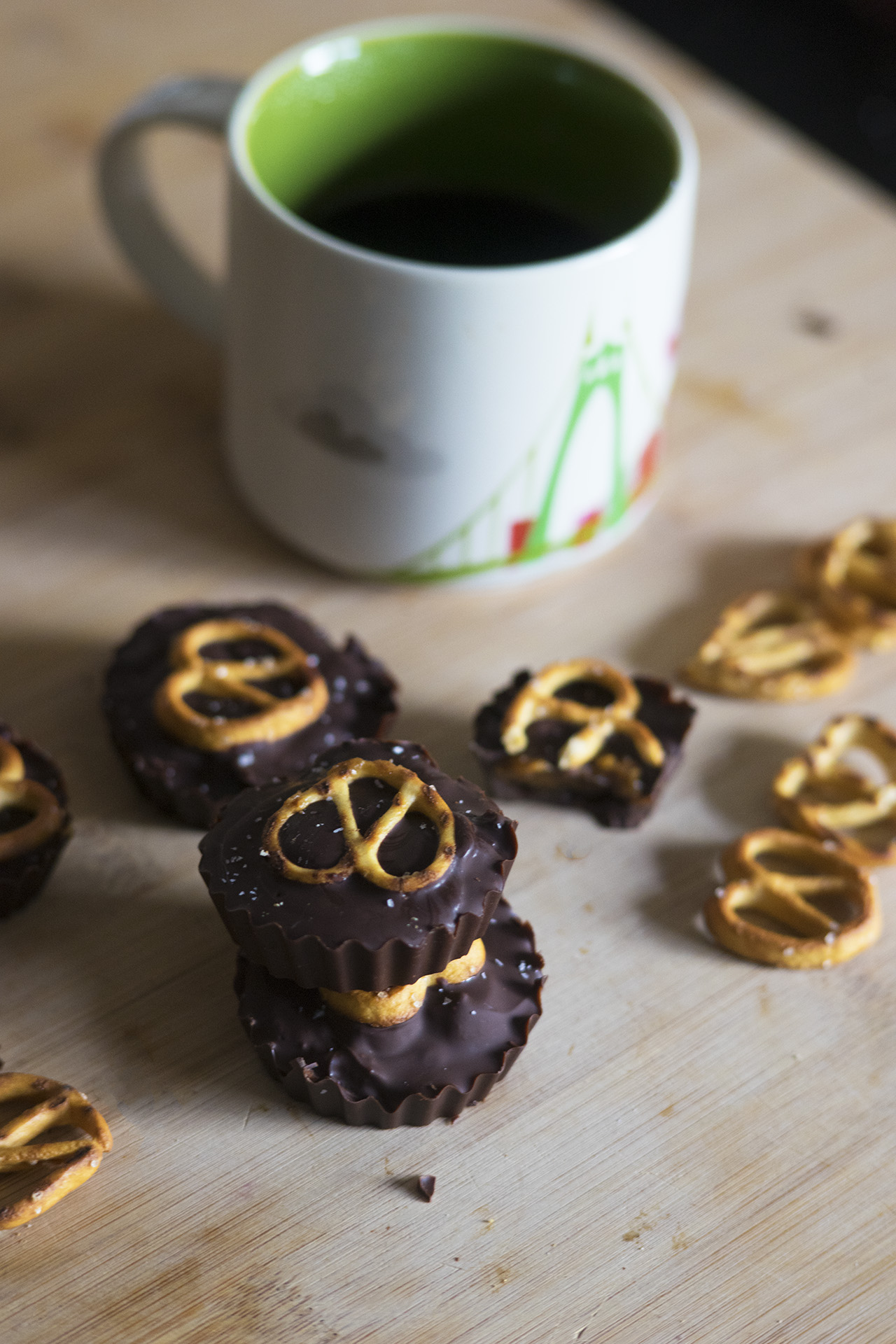 Ingredients~
Makes 5 regular sized cups or 8-10 mini ones 

Cups:
1/2 cup cocoa butter, melted
1/2 cup cacao powder
2 tbsps brown rice syrup or other liquid sweetener of choice
1/2 tsp vanilla extract
Pinch of salt
Filling:
1/2 heaped cup chopped medjool dates
1 tbsp coconut sugar
1-2 tbsps milk or liquid sweetener of choice (for slightly thinning the date paste)
1/2 tsp red miso paste
Handful of small pretzels (gf if necessary)
Pinch or two of flaky salt to top