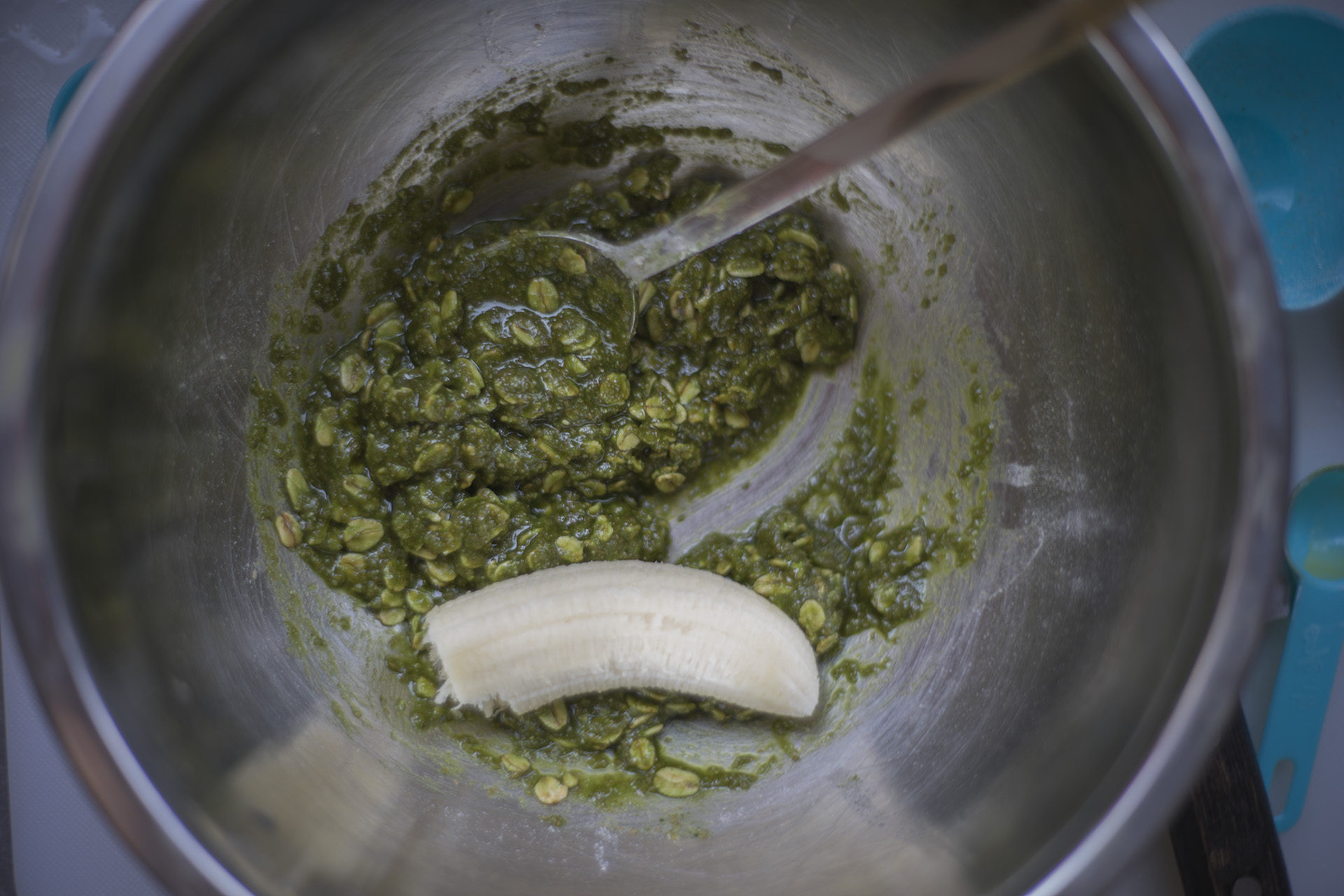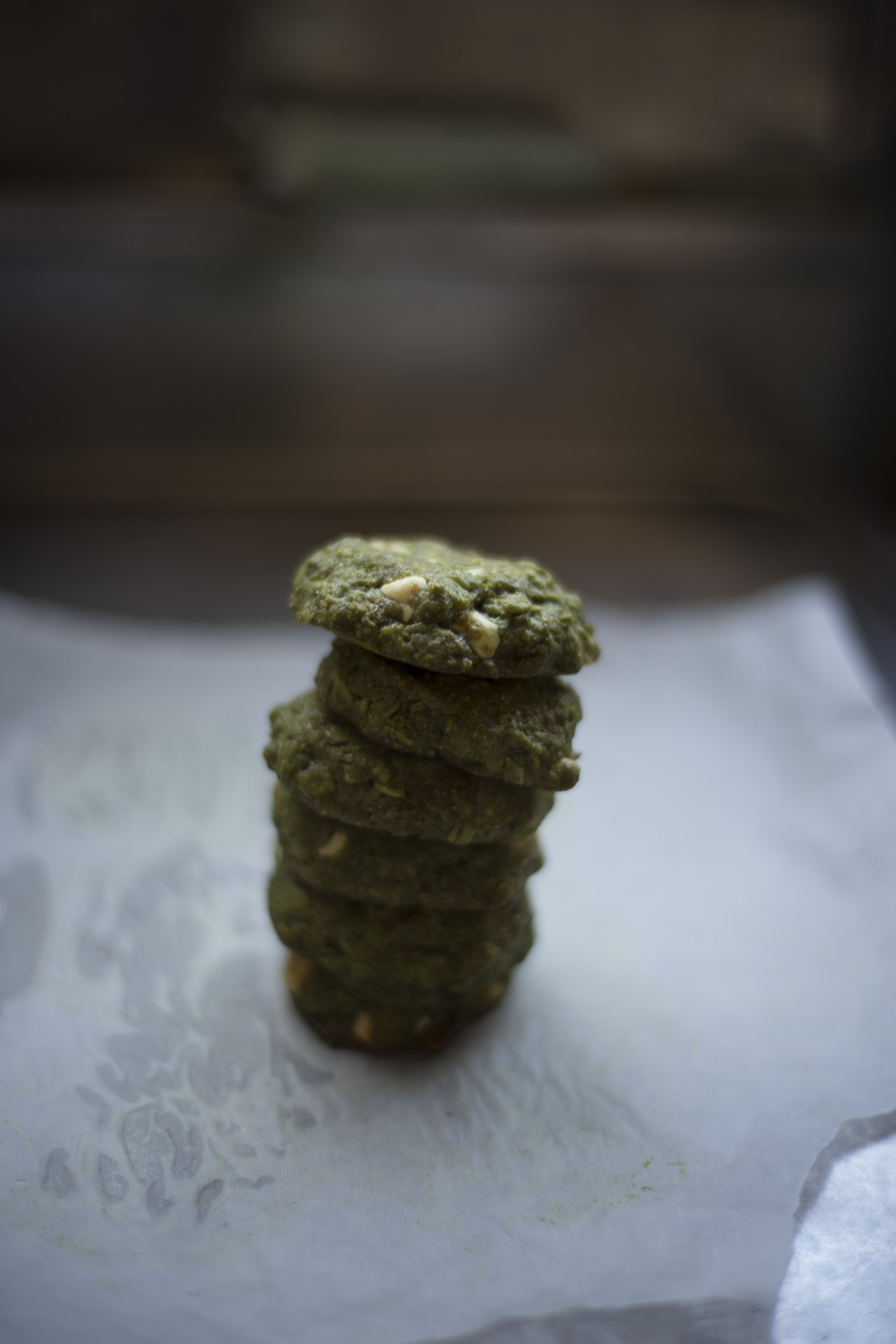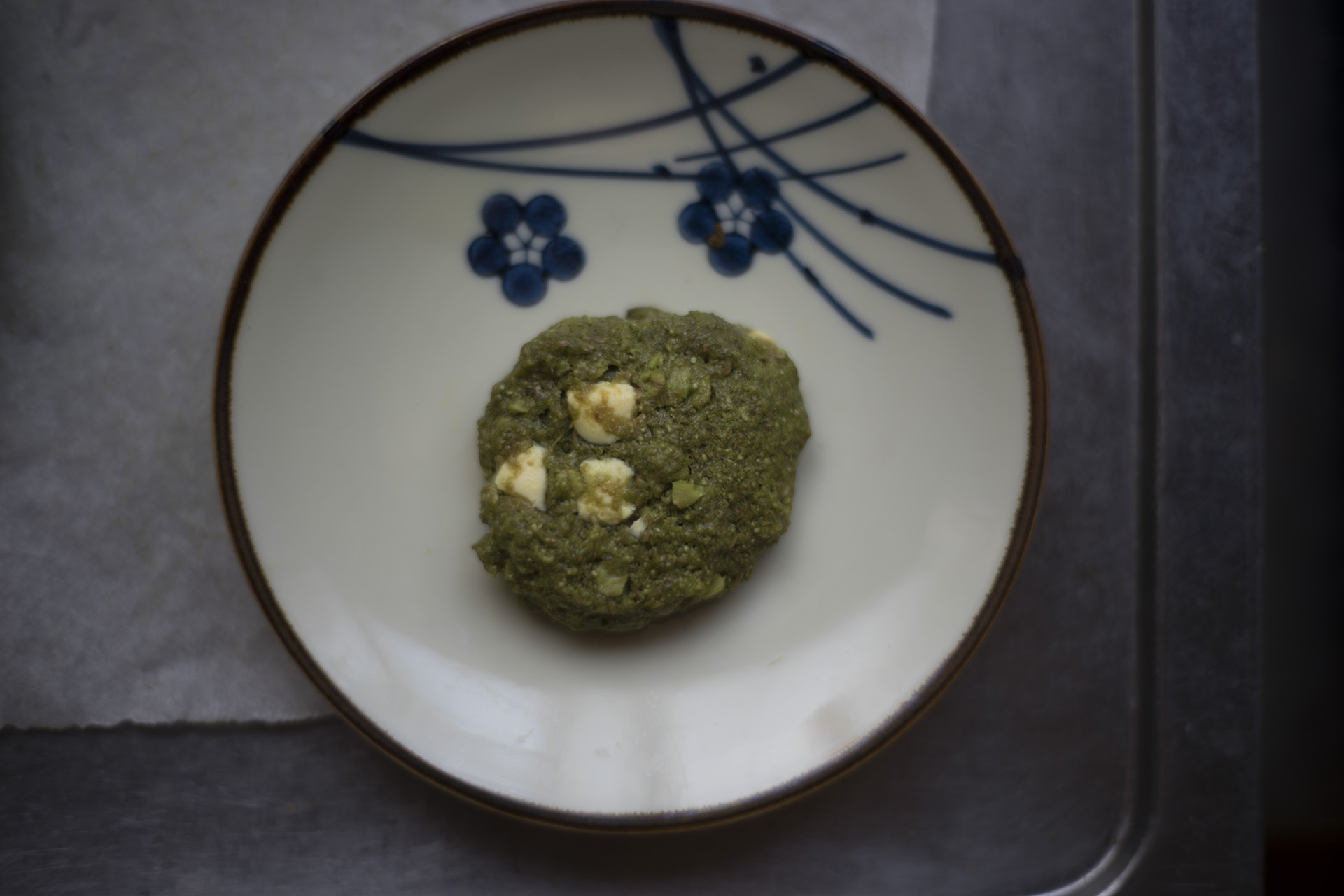 Ingredients~
Makes about 6 cookies

1/2 cup whole wheat pastry flour (or simply use regular ww, but they may turn out a tad more dense)
1/4 cup traditional rolled oats
1/2 medium spotty banana (but not black enough for banana bread)
1 1/2 tbsps maple syrup
1 1/2 tbsps soft coconut oil
1/4 tsp vanilla extract
1/2-3/4 tsp good quality matcha powder
1/4 tsp baking powder
1/4 tsp baking soda
Pinch of salt
A small handful or about 30 grams of white chocolate chunks/chips (dairy free if vegan)

Instructions~

1. In a large bowl, mash the banana until creamy and stir in the maple syrup, coconut oil, and lemon juice. In a separate bowl, sift together the flour, oats, matcha, baking powder and soda, and salt. Pour the dry ingredients into the wet and stir until well combined (and a deep shade of green!!).
2. Chop chocolate chunks if you haven't already done so and stir them into the batter. Cover the batter and let it rest in the fridge for at least 20 minutes to harden up. In this time, preheat the oven to 176 C/350 F.
3. Dollop the dough onto a pan lined with parchment paper and lightly flatten the cookies, leaving at least half an inch in between them. Bake for anywhere between 9-11 minutes; mine took 10 minutes but the size of your cookies and your oven's strength will affect how they bake. Let cool for at least 10 minutes before enjoying!!

Important note: this recipe was inspired by Oh She Glow's maple syrup sweetened Jumbo Chocolate Chunk Cookies.