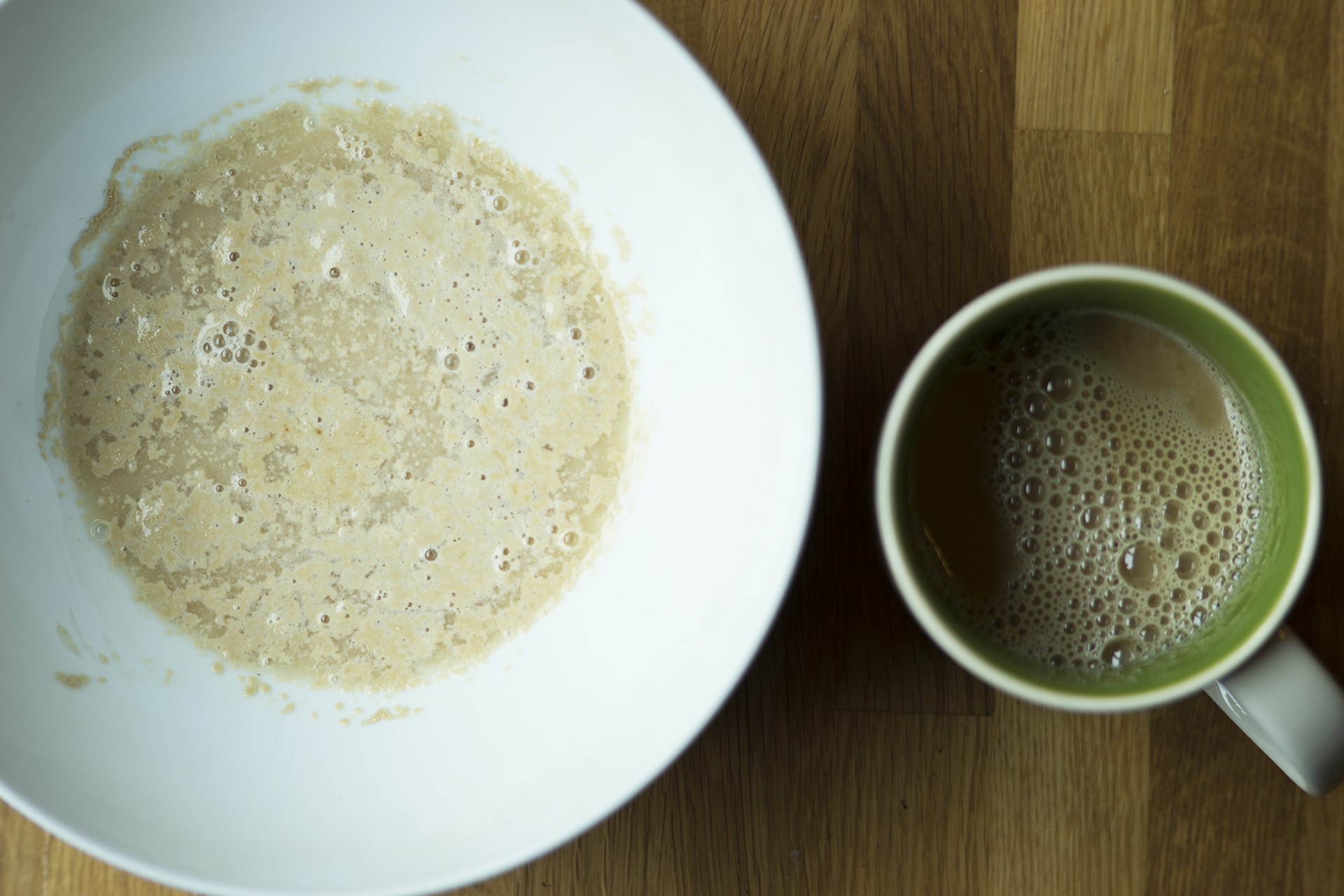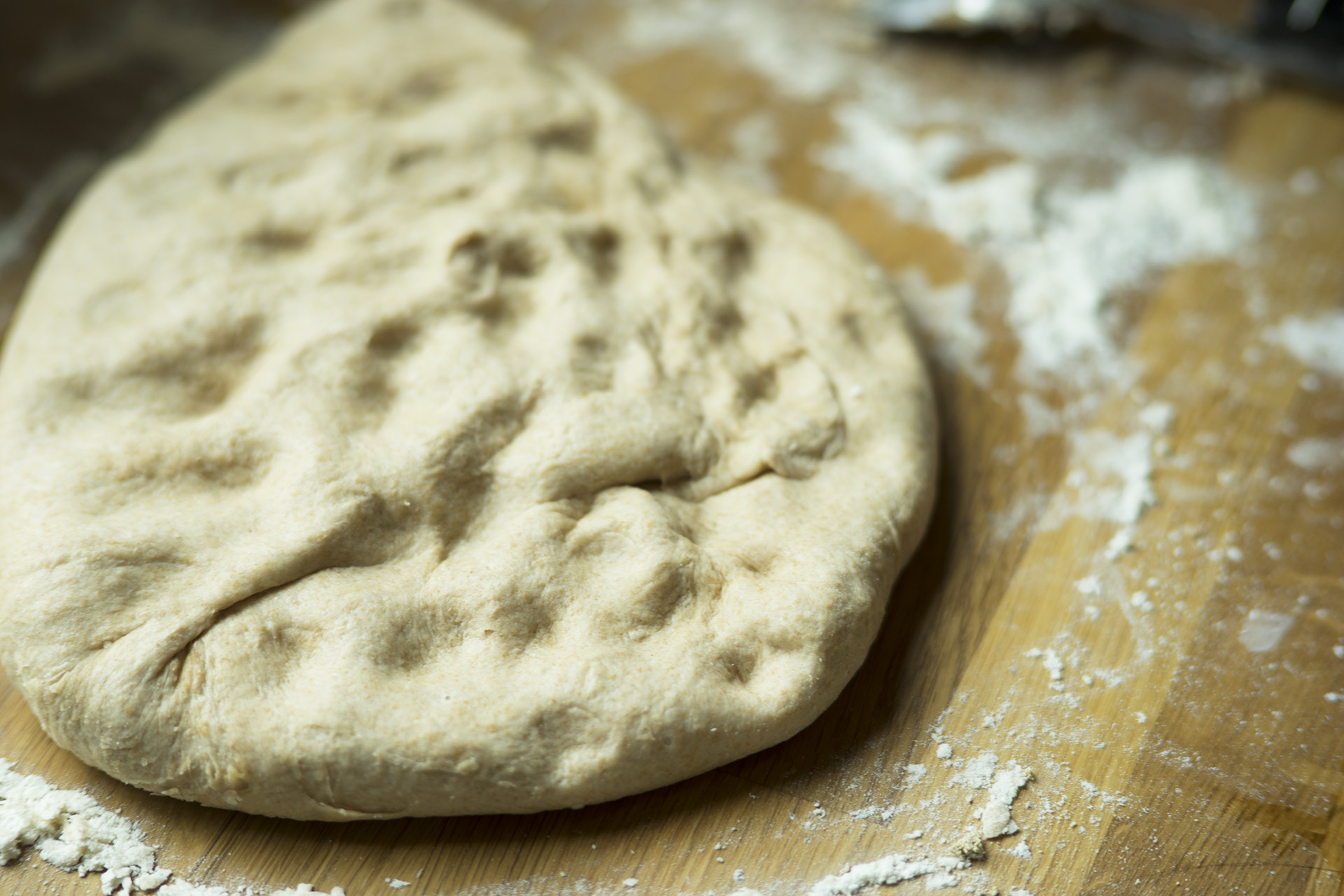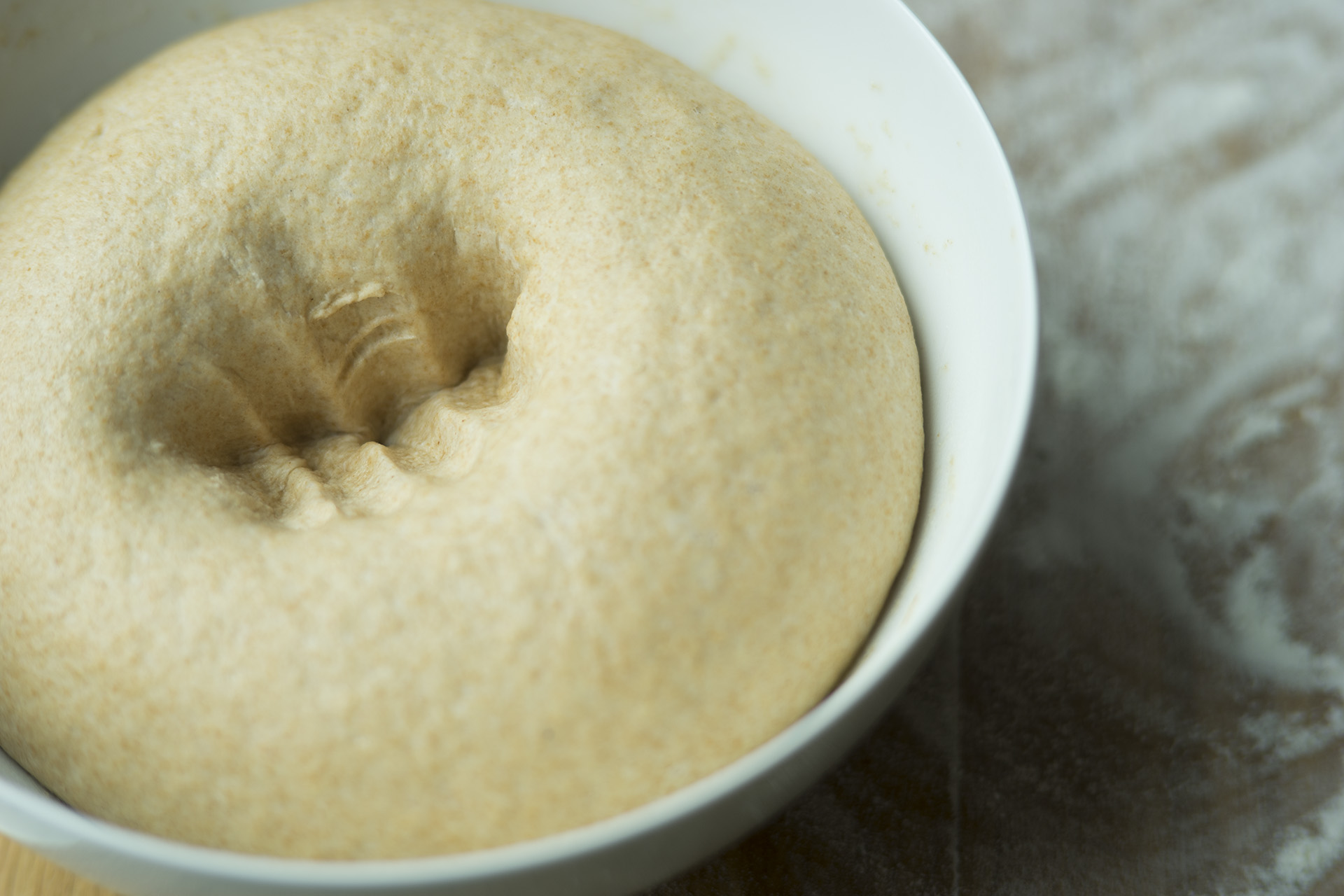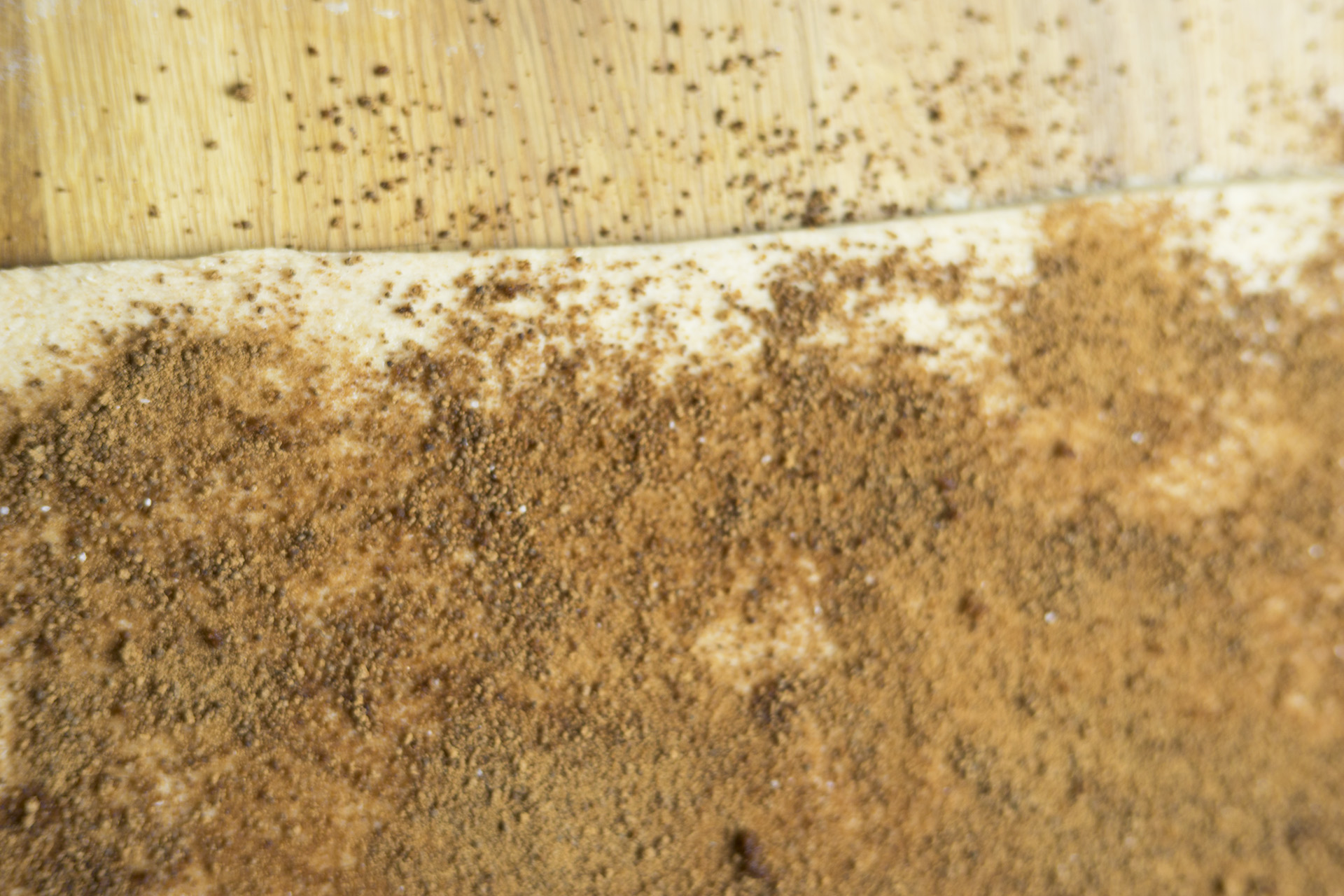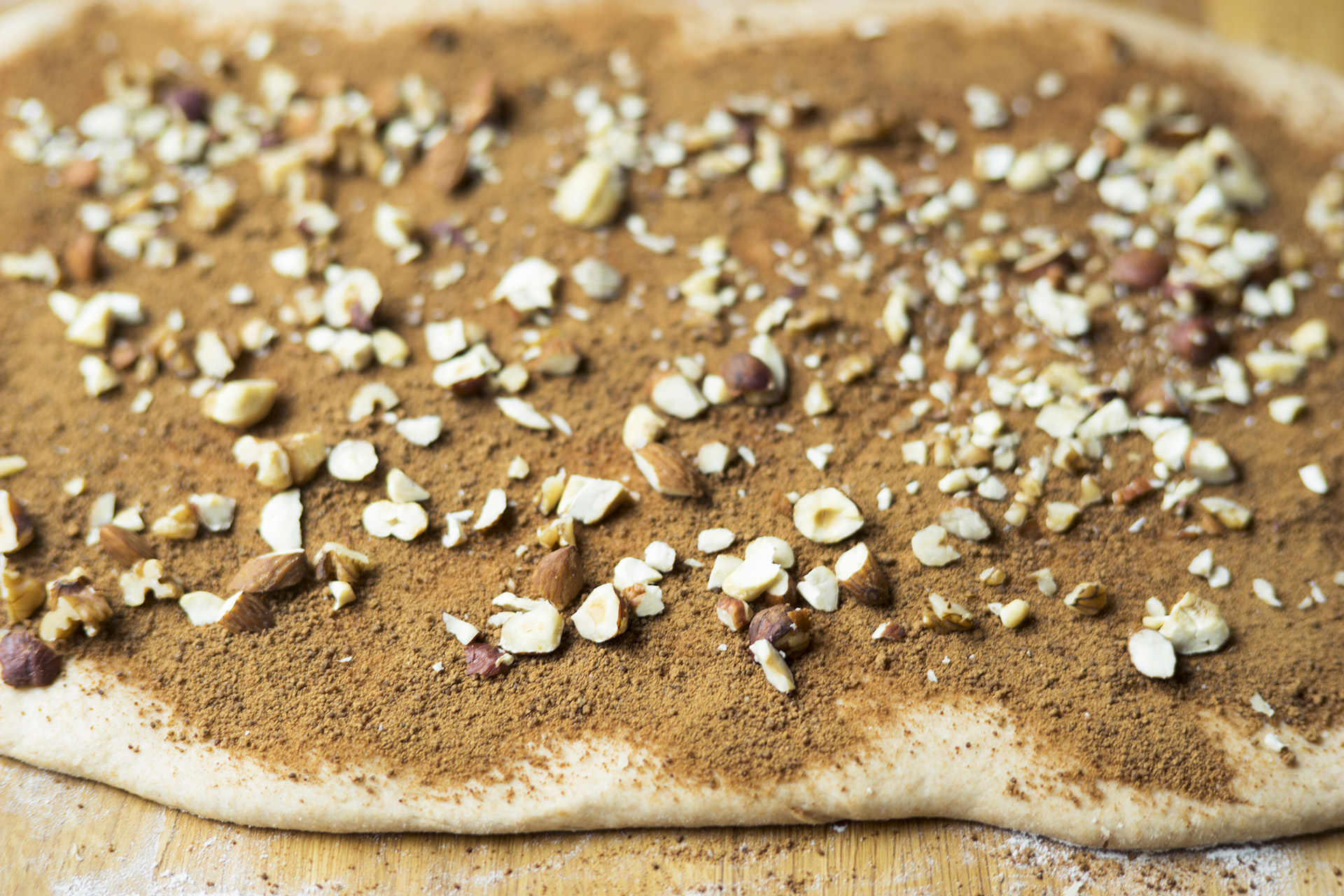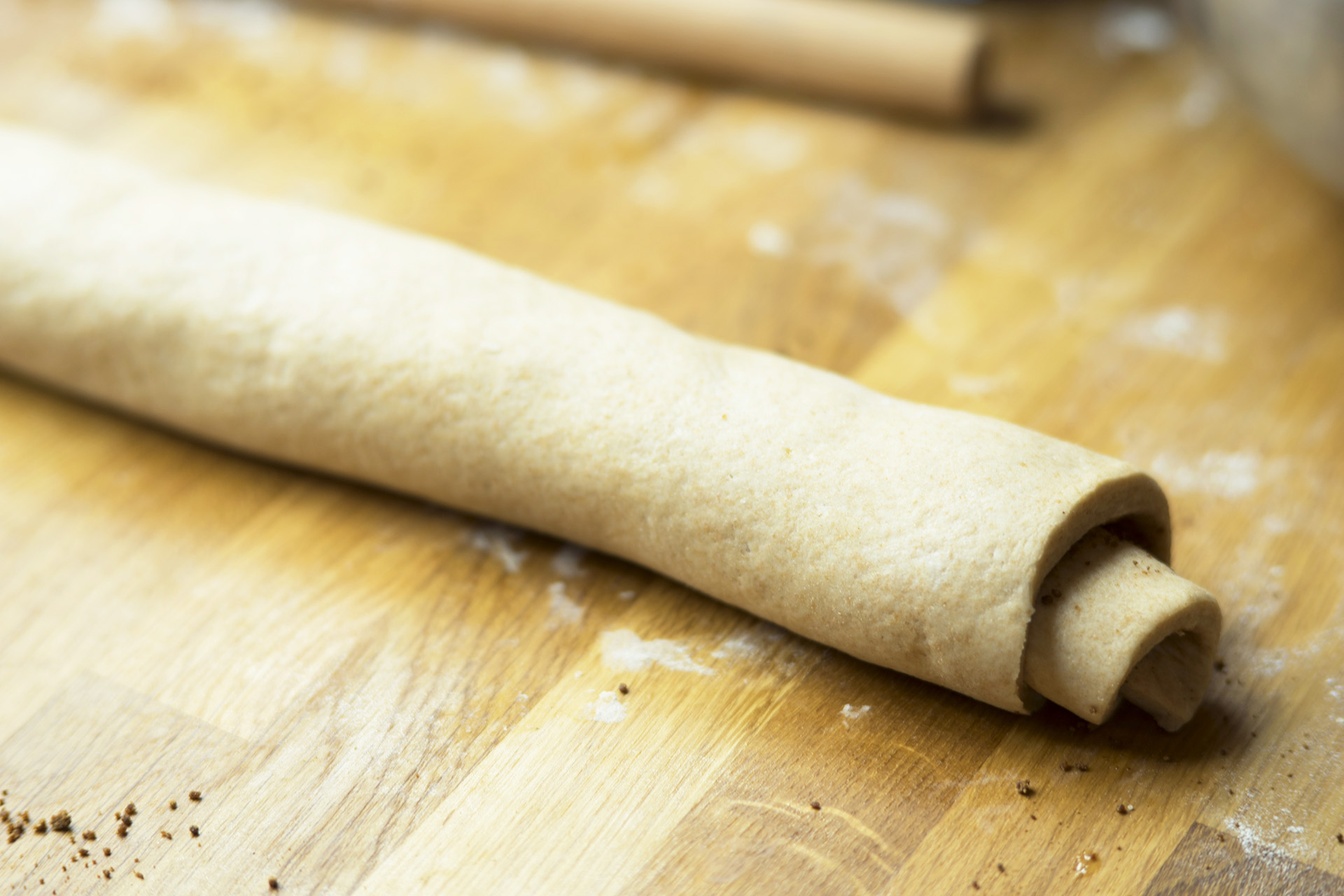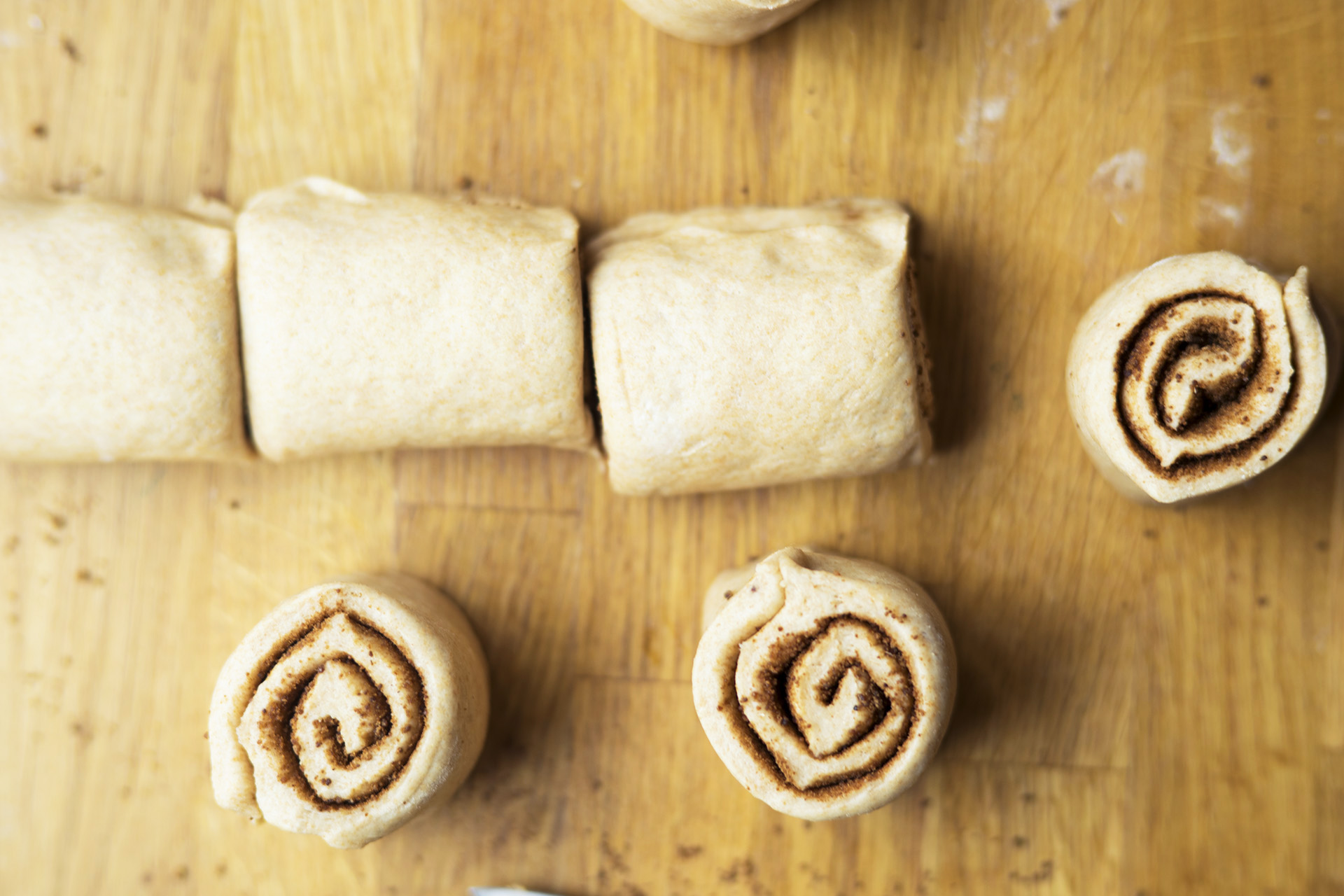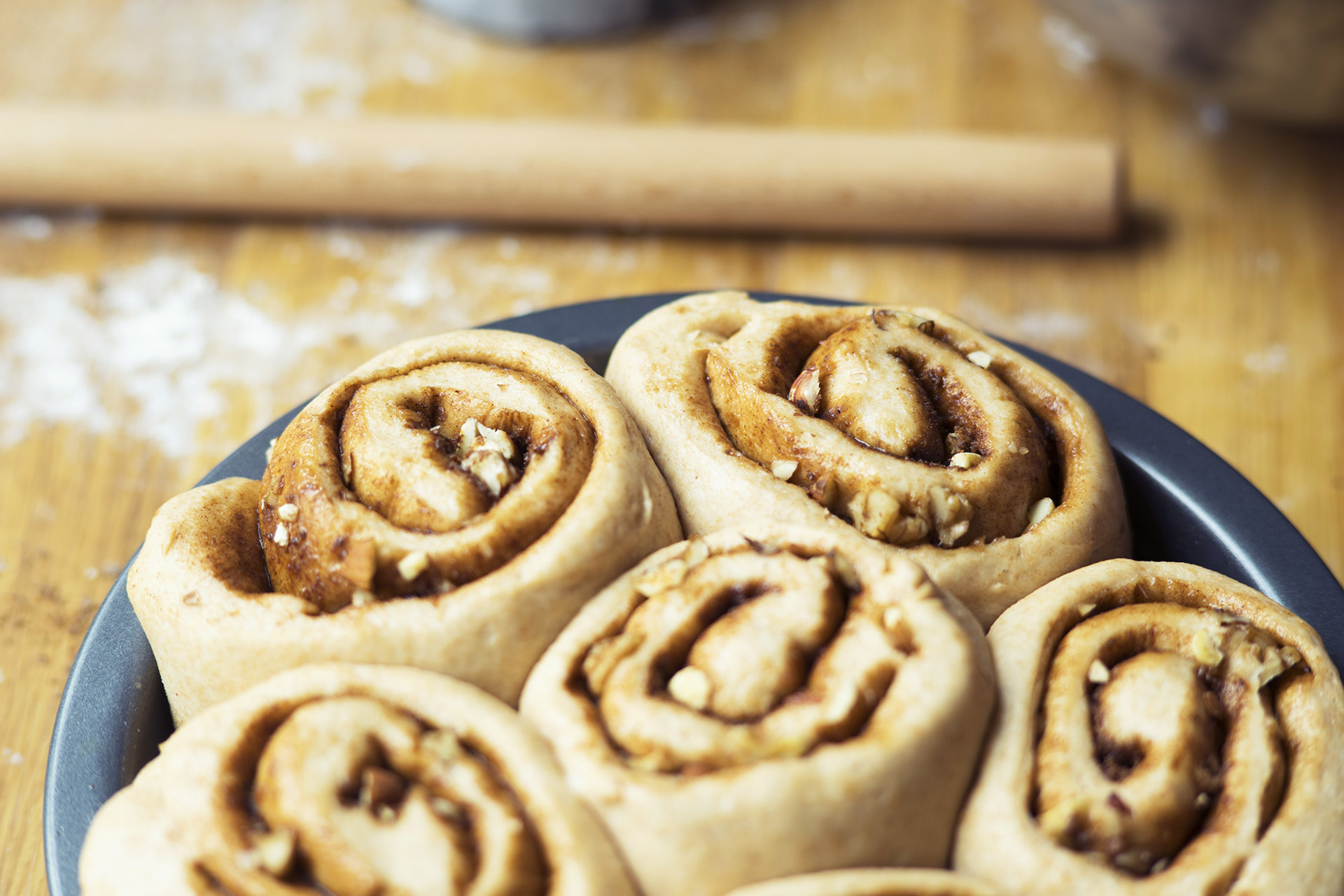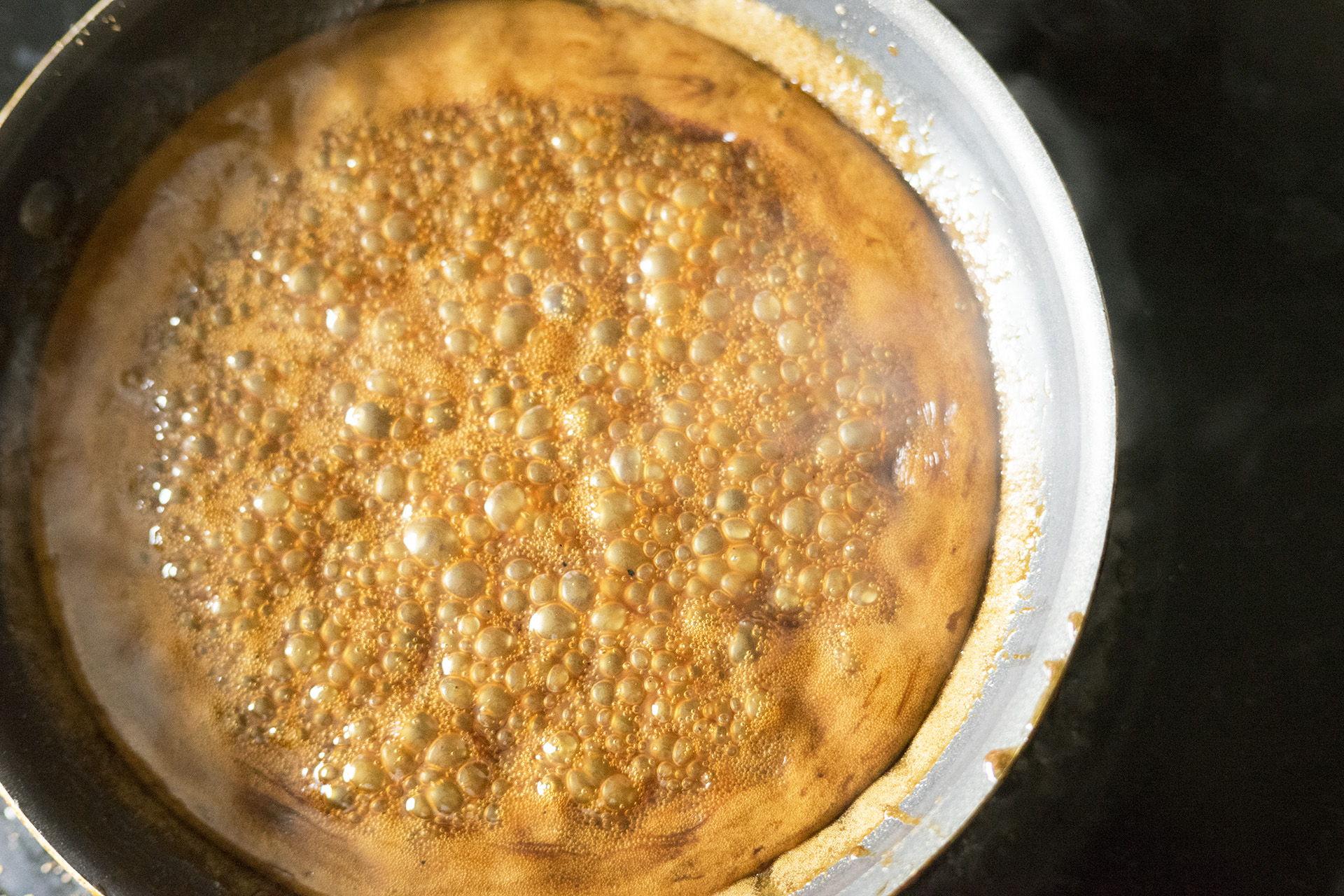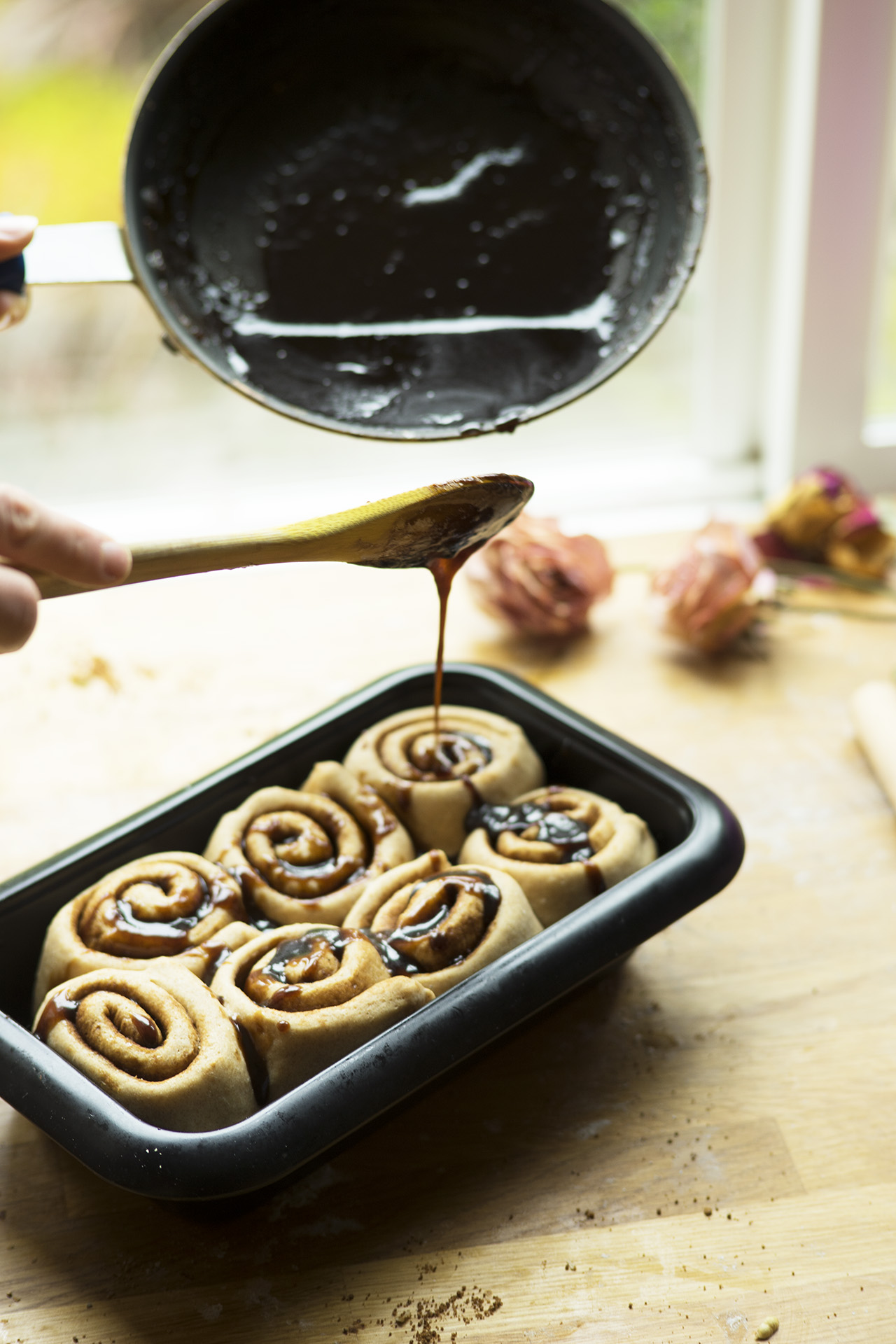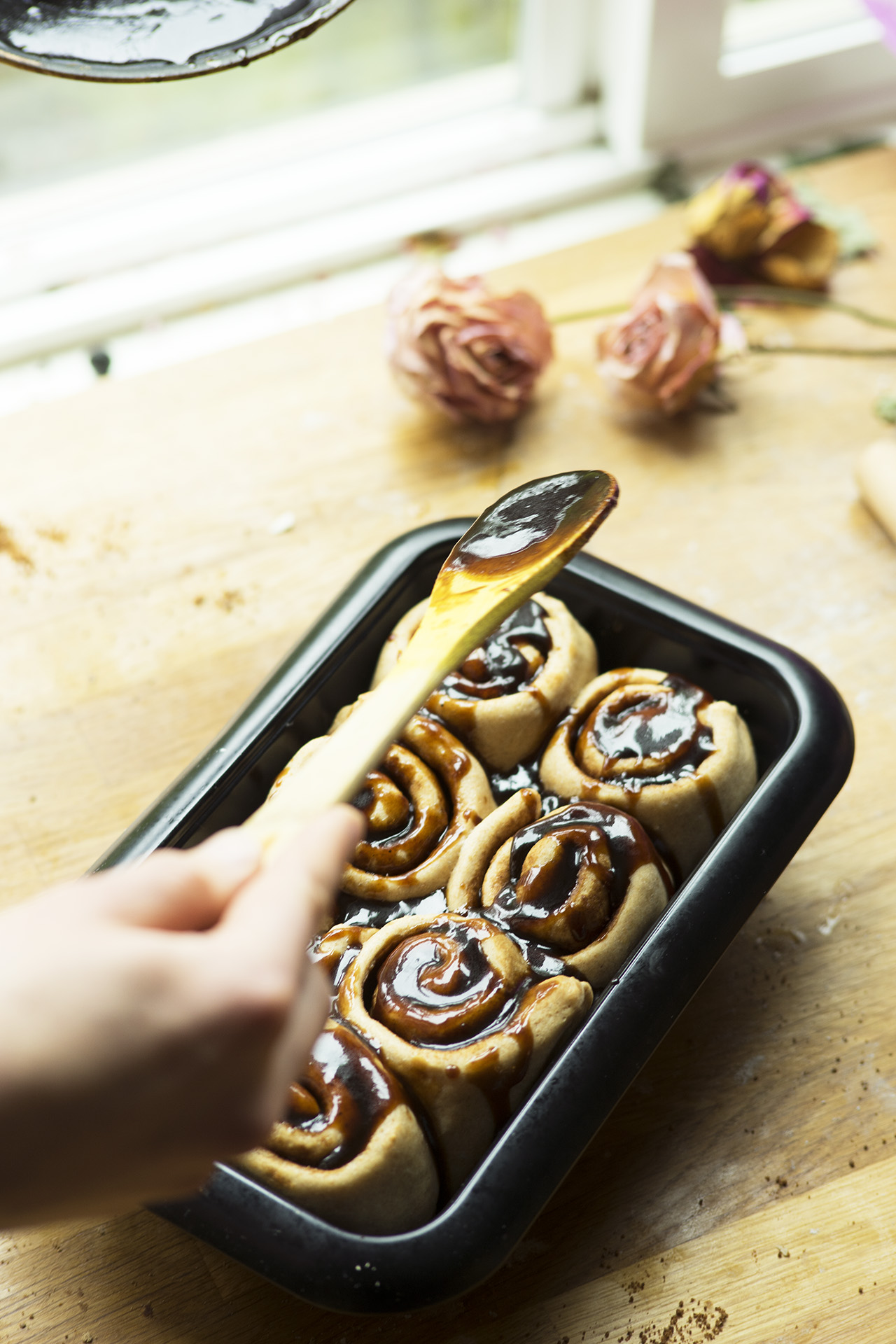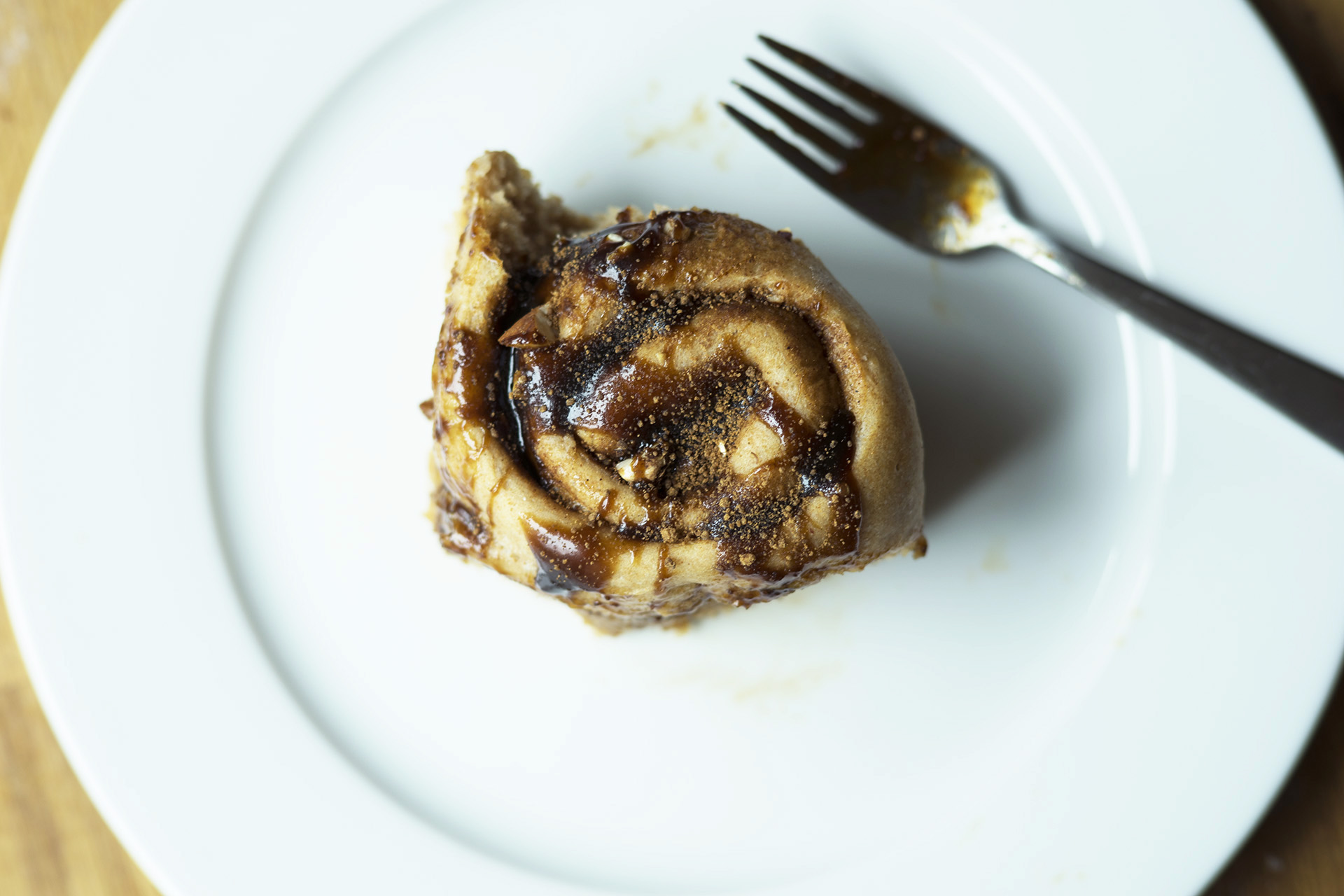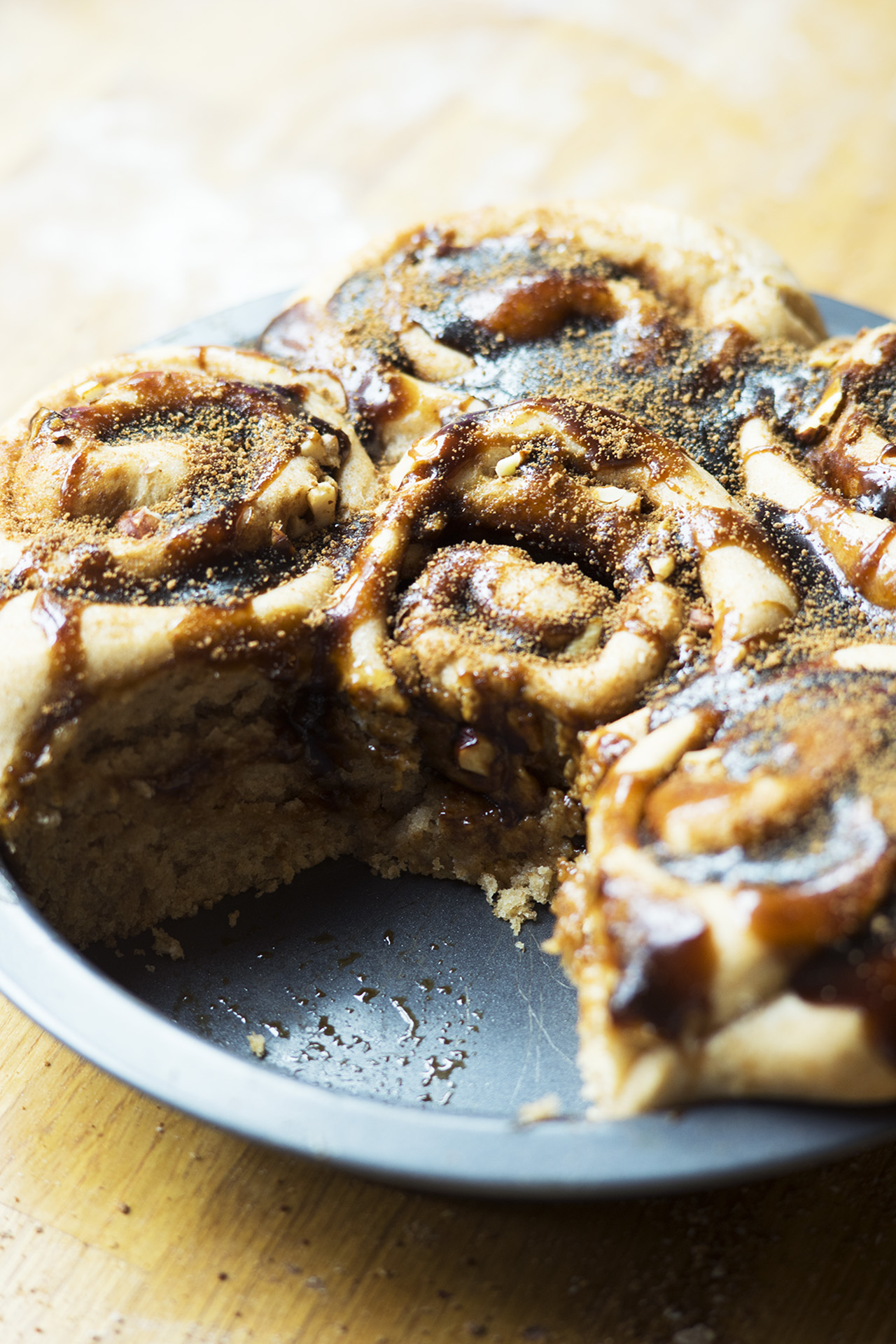 Ingredients~
Makes 6-8 large rolls

Rolls: 
2 cups whole wheat flour
1 1/2-2 cups strong bread flour
3/4 cups warm water (think baby-bottle warm)
1/4 cup melted coconut oil or neutral-flavored vegetable oil
1/2 cup full fat canned coconut milk, at room temperature (reserving the rest for the caramel topping)
1 tbsp (g) dry yeast
1/2 tsp coconut sugar (or other granulated sugar)
1/4 tsp kosher salt
Filling:
3/4 cup coconut sugar (or sub with light brown sugar)
1/2 cup nut(s) of choice, roughly chopped (I enjoy almonds, pecans, and walnuts!)
2 tbsps organic ghee, butter or vegan butter, melted
1 1/2 tbsps cinnamon
Pinch or two of ground nutmeg
Pinch of salt
Caramel sauce:
1/2 cup coconut sugar
1/2 cup full fat canned coconut milk
Instructions~
1. Whisk together the yeast, sugar, and warm water in a bowl and set aside for about 10 minutes until the yeast is activated and noticeably foamy and bubbling. Stir in the coconut milk and oil. Add 2 cups of the whole wheat flour and 1 1/2 cups of the bread flour to the bowl, along with the salt, and stir to combine. The dough should come together in a slightly sticky ball. Gradually add 1 tbsp of bread flour until the dough is no longer too sticky to handle. Knead the dough for 6-8 minutes on a lightly floured surface until it is smooth and pliable. If it feels too dry and scraggly, sprinkle it with water (or lightly douse your hands with water), and if it is still too sticky to knead, sprinkle it with flour (up to 2 total cups of bread flour if needed). Lightly oil the bottom of a large bowl for the dough. Cover the dough with a damp cloth and set it in a warm place to rise for 1-2 hours or until doubled in size (the length of time can vary widely depending on your climate/temperature of your workspace/etc., so keep an eye on it!
2. Combine the coconut sugar, cinnamon, nutmeg and salt with a whisk and set aside. Roughly chop the nuts and set aside. Once the dough has doubled, roll it out into a large rectangle and brush with the melted ghee/butter. Evenly sprinkle the cinnamon sugar mixture over the dough and top with the chopped nuts. Gently (but firmly) roll the dough onto itself as though you're rolling up a large scroll or map. Cut the log of dough into 5-8 pieces, depending on the size you'd like. Gently place the rolls in a lightly greased pan/tray and cover and let rise for another 30 minutes to an hour or until doubled in size. Preheat the oven to 350 F/180 C.
3. Once the rolls have finished rising, bake them at 350 F/180˚C for 19-24 minutes (depending on size) until lightly golden on top. As the rolls bake, make the caramel sauce. Simply combine the coconut sugar and coconut milk in a non-stick pan over low heat. Stir the sauce as it bubbles and once it has noticeably thickened up a bit (around 15 minutes) take it off the heat to cool slightly until the rolls are done (know that if it's left off the heat for too long it will harden up). Allow the rolls to cool for at least 5-10 minutes before drizzling over the caramel sauce and serving warm!